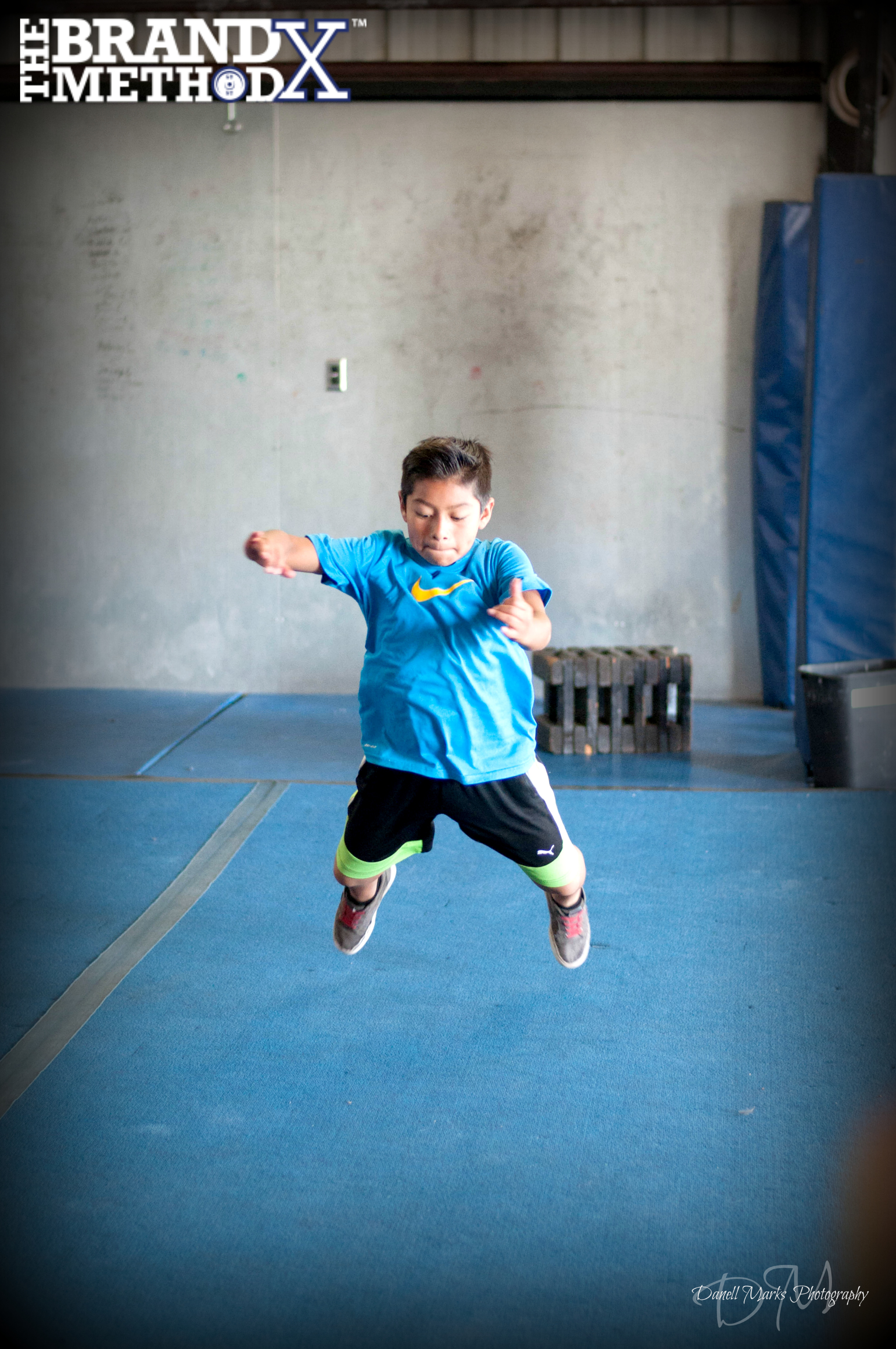 A Brand X Method™ Preschool Workout
FOCUS:
3:00-5:00
Broad jump – Practice stop and stick landing. Make freeze faces.
WARM-UP:
3:00-5:00
Take off one shoe and do one-legged hops on the shoeless foot. Try to hold the shoe overhead while hopping.
CONDITIONING:
5:00-8:00
5 broad jumps (or 10 meters)
5 mountain climbers
Bear crawl back
2 super slow squats
GAME:
Hot Potato – Kids form a circle and pass a dodgeball or other soft ball around it while music is playing. Trainer stops music intermittently. When music stops, the person with the dodgeball does two reps of designated exercise.