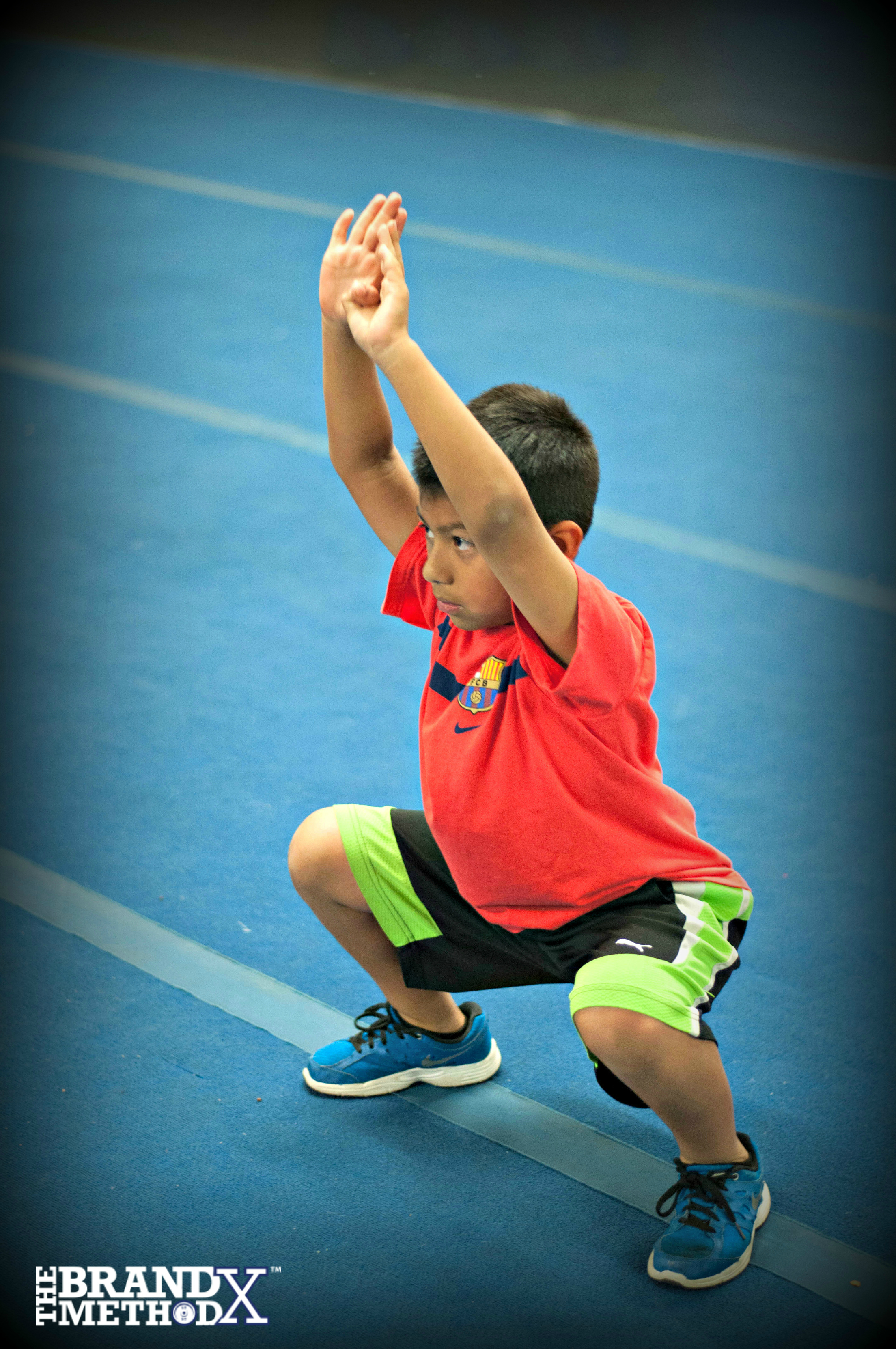 A Brand X Method™ Preschool Workout
FOCUS:
3:00-5:00
Squat – Practice locating and moving hips first. Have kids line up feet using X's (marked on the ground in tape or chalk) then show hands on hips and moving hips back; practice hips back movement 3-5 times.
WARM-UP:
3:00-5:00
Sprint and squat – Have kids sprint 10 meters and do 1 slow squat.
CONDITIONING:
5:00-8:00
3 squats
3 grasshoppers
1 dive or roll through/onto gymnastic mat
GAME:
Musical Medicine Balls w/squats