A Brand X Method™ Preschool Workout from Jeff and Mikki Martin
Skill:
Monkey Around – Using a pull-up bar that is close to the ground, the trainer calls out things for kids to do while they hang. Be sure to place a crash mat or similar safe landing beneath the bar.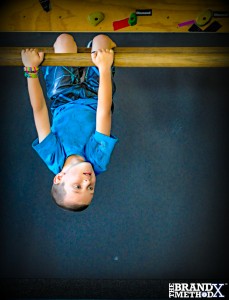 Warm-Up:
Hungry Hippos – Array 10 balls in the middle of the room. Kids start from the corners and bring one at a time back to their corner.
Workout:
AMRAP in 3:00
2 broad jumps
2 monkey hangs
2 logrolls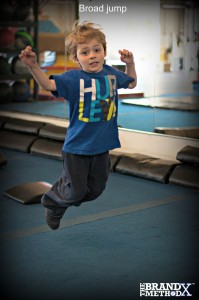 Game:
Max Stacks