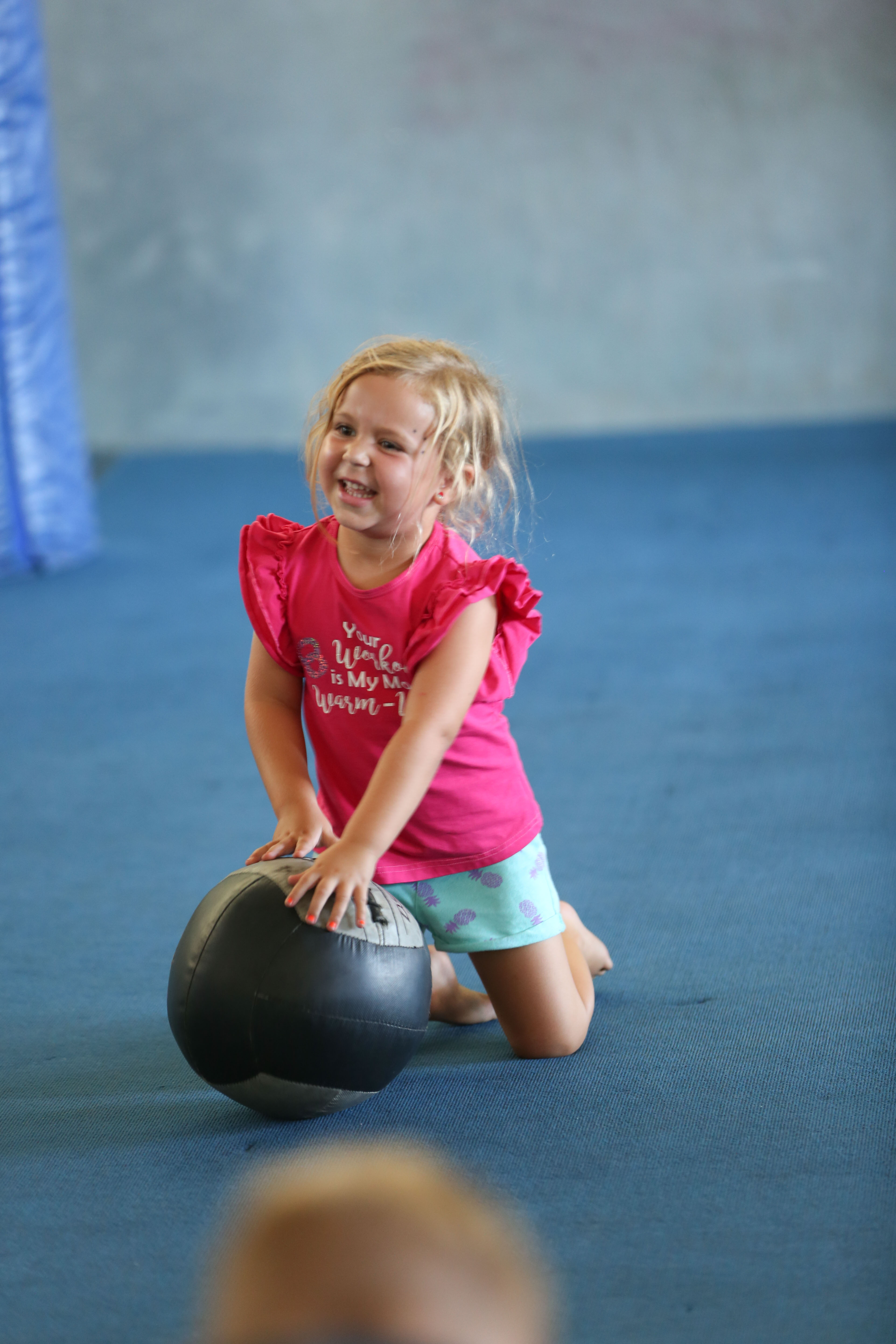 Thursday, November 1, 2018
A Brand X Method™ Preschool Workout
FOCUS:
Rolling – Practice rolling 4#-6# Dynamini medicine balls to knock lacrosse or tennis balls out of a hoop.
WARM-UP:
3:00-5:00
Jump to a 25# plate
Jump to two stacked 25# plates
Do one log roll
MOVEMENT PRACTICE:
5:00-8:00
Medicine ball races
GAME:
Safe While Moving – Scatter tall cones around a play area, using one less cone than the number of kids in class. This is essentially a game of tag where kids are safe while doing a particular movement, in this case, hops, at one of the cones. However, they can be tagged while running between cones. Kids do 5 hops at any cone then immediately move to another cone, trying to avoid getting tagged between cones.