A Brand X Method™ Pre-School Workout
FOCUS:
Partner pass. One partner passes a ball, the other squats then catches.
WARM-UP:
Bear crawl tag and crab walk tag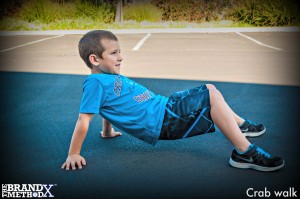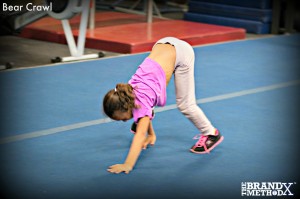 WORKOUT:
AMRAP in 3:00
Bear crawl => 3 presses
Cross balance beam => 3 tuck jumps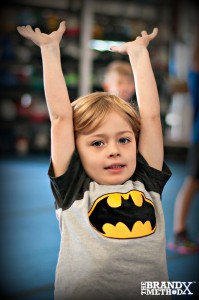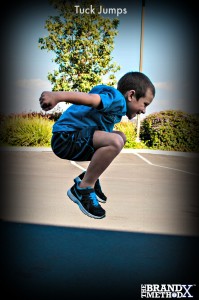 GAME:
Bear Crawl Maze – Draw a maze in chalk. The kids bear crawl through the maze.
Photo Credit:
Danell Marks Photography