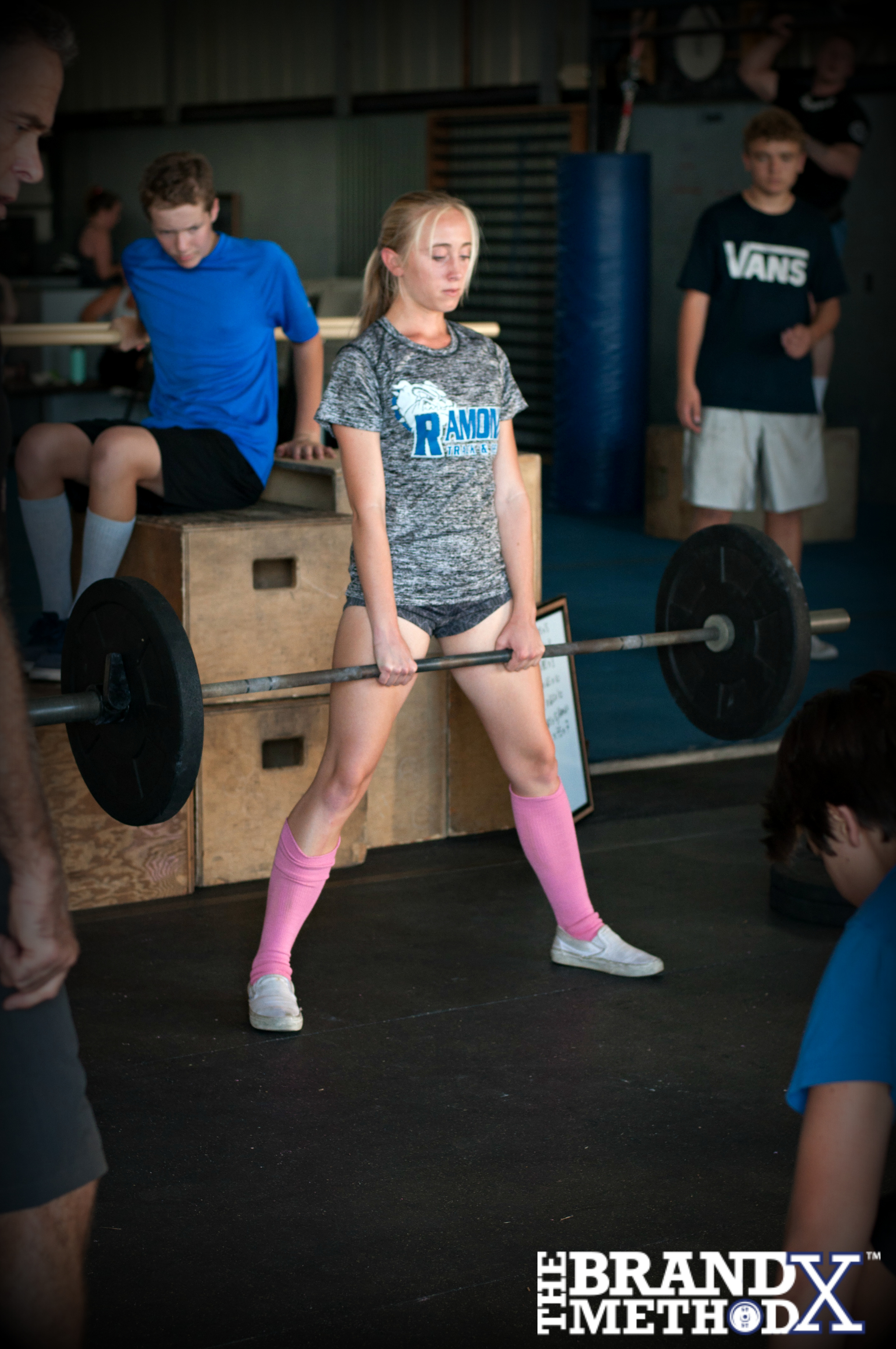 Sept. 2020 Preteen Workout #4
Deadlift
Prepare
Warm up
5:00 of mobility
The Brand X Warm up 5:00 of mobility
Practice
Strength
Deadlift
1 x AMAP (Rookie 3 x 7, JV 2 x 7)
Accessory work Hang squat clean 3×3
In the new year we are going to begin adding in more Olympic lifting. Please read this and begin working on it.
In an email to Dr. Timothy Hewett, one of the foremost researchers on pediatric knee injuries and injury prevention, we asked the following "We have seen multiple suggestions that a "valgus twitch" is a biomechanical action that not only can result in bigger lifts but is also safe."
Dr. Hewett responded,
"There is NO evidence to support this and a lot of evidence that a valgus knee position puts you at increased risk for ACL and patellofemoral injury"
(December 20, 2016).
Pay specific attention to how your kids are receiving the bar and coming out of the hole. If the inside of the patella moves medial such that it crosses the big toe you need to stop and work on fixing that, not add more weight.
Play
3 rds
400 m run
30 lunges
200 m run
20 push ups
This should be at 80% effort and the goal is steady state so scale the movements to a number that your kids can do unbroken for all three rounds.
Mobility
Pigeon stretch
Couch stretch
Calf stretch and smash