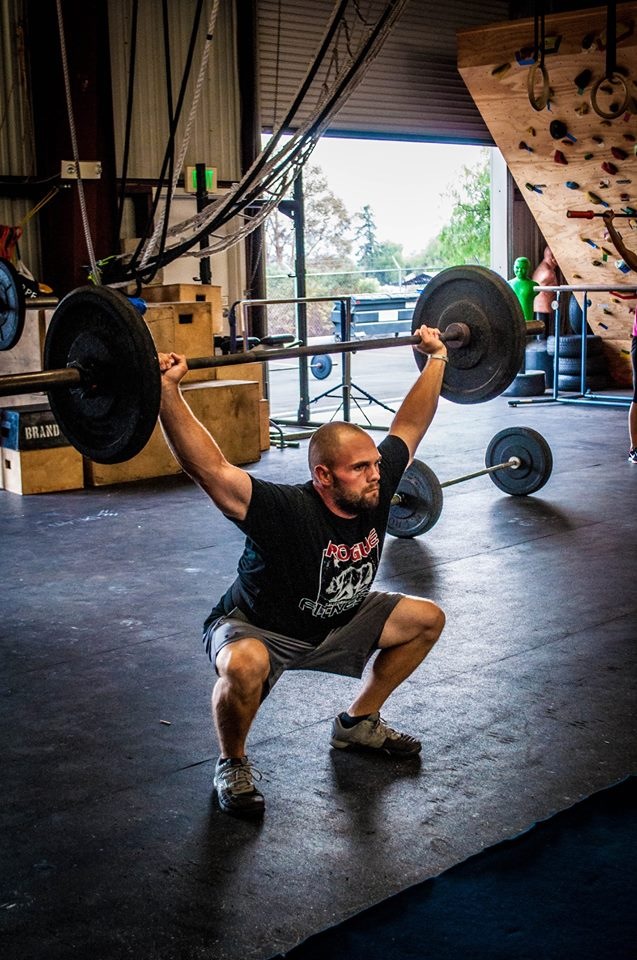 To be able to lift heavy things is the best feeling in the world. Doesn't matter how I do it, just as long as I can do it is what mattered. That's what I always told myself, lift heavy, go hard no matter what! I always pushed myself to be better and better every time I walked into the gym, not leaving until I was at least able to do one more rep than last time or lift a little heavier than before. I thought I was doing everything right but still wasn't seeing the results I wanted.
It wasn't until one day I heard some people talking about "CrossFit" and how amazing and life changing it was for them. So I researched it and wanted to know more of what it was all about. From watching videos, I couldn't really see any difference in the lifts they were doing to the lifts I was doing. Yet I couldn't figure out how they were able to lift so much more than me and be of a smaller stature. So I decided to give it a shot and little did I know at that moment of deciding to just "give it a shot" I'd be making the best "Life Altering" decision ever!
I walked into the gym and instantly felt at home. The welcoming feeling and positive atmosphere made it like I wasn't even the "new guy". We were all there for the same reason and purpose in our lives, to create a better lifestyle for a prolonged healthier life.
When I first saw the workouts I was surprised at how "easy" they looked. Thinking, "PR back squats? No problem". But the moment I even touched the bar I soon found out my form was all wrong. I was amazed at how diligent and observant the coaches were, watching my every move down to my breathing. I couldn't believe that I was basically moving wrong with practically everything I did, and the difference it truly made when implementing the proper movements into real life scenarios, how much easier it was on my body to do basic everyday things.
There is never a day that I don't walk out of this amazing gym that I don't feel like I haven't learned something, not only about my body, but about myself. The coaches never fizzle out or get boring or repetitive; they are always striving to teach us more to better ourselves. I don't know where I would be if I never decided to "give it shot" and get lucky enough to walk into the best Crossfit gym around.
Crossfit BrandX started out as a challenge for me. But now I walk in each day and shock myself with how much I can lift and how much my technique has improved! Crossfit BrandX became my "home" the place where I went to learn and grow as a person and be the best that I could be, physically, mentally & nutritionally. The coaches and anyone who came to the gym, all became lifelong friends to me and they all played a role in helping me achieve the best me that I can be, and in turn I cheer and support everyone who is striving to achieve their life goals at whatever level they choose.
That's the amazing thing about Crossfit, it is not one sided or who can lift the most, run the fastest, do the best, it is what you make it for the lifestyle you are trying to achieve.
Crossfit and Crossfit BrandX have changed my life for the better in every aspect I have lost 85 pounds now and healthier than I ever have been. We are all on the same road, just some of us take different paths to achieve our end results. I can't believe I have come this far and achieved this much in just the 2 short years that I have been living in Ramona and I can't wait to see what the future holds for me as I continue on this amazing journey and living the Crossfit way of life!