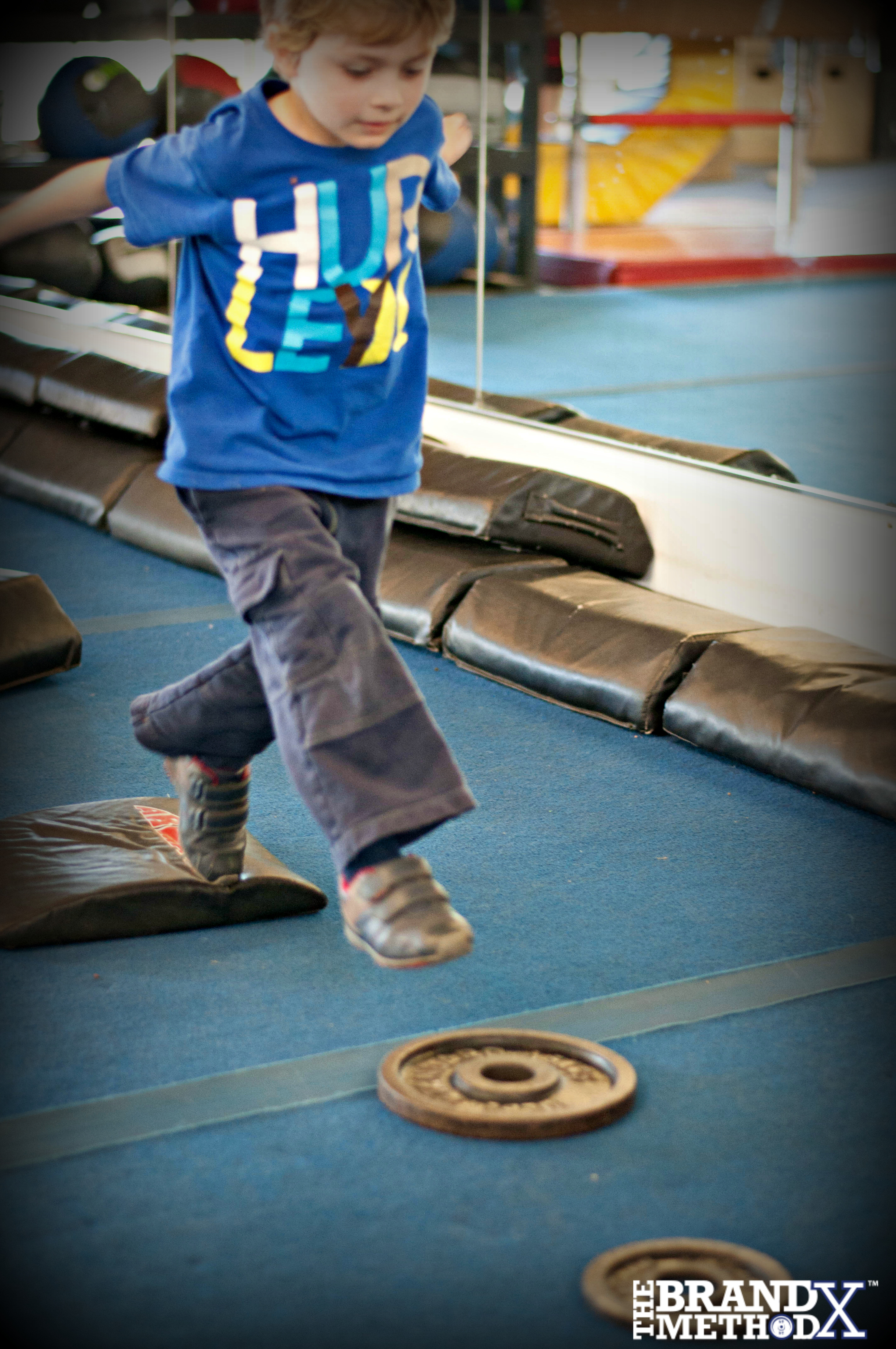 A Brand X Method™ Preschool Workout
SKILL:
Hollow hold – Have kids press pillows under backs into the ground to give them something to feel.
WARM-UP:
Bumper plate hops – Spread out 20 bumper plates of varying weights. Spend 2:00 hopping from bumper to bumper.
CONDITIONING:
AMGMAP in 5:00
Bumper plate hop from one end of work area to the other
3 squats
Bumper plate hop back to start
3-second hollow hold
GAME:
Mat Mountain! – Gather all crash mats or similar soft objects in the center of room and have them climb over all of them. Reconstruct it each round to make it more mountain-like.