Tuesday, December 22, 2015
A Brand X Method™ Preschool Workout
FOCUS:
Plank – demo and discuss body in a straight line. Draw what a good plank looks like on the whiteboard.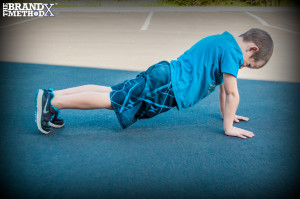 WARM-UP:
Stomping bugs and "shooing" bees-Imagine stomping bugs and shooing bees away. Stomping both feet and waving both arms-Keeping kids in constant motion
CONDITIONING:
AMGMAP in 5:00
Max plank hold
Then:
5 floppies
5 blocked squats
5 bunny hops over lines or low hurdles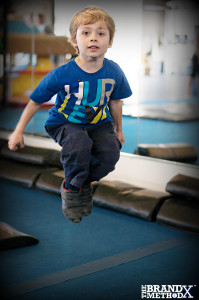 GAME:
Tarzan – Rope swings onto a crash mat or similar safe landing. A box may be used as jump-off point for little people but take care to spot for back swings to box.