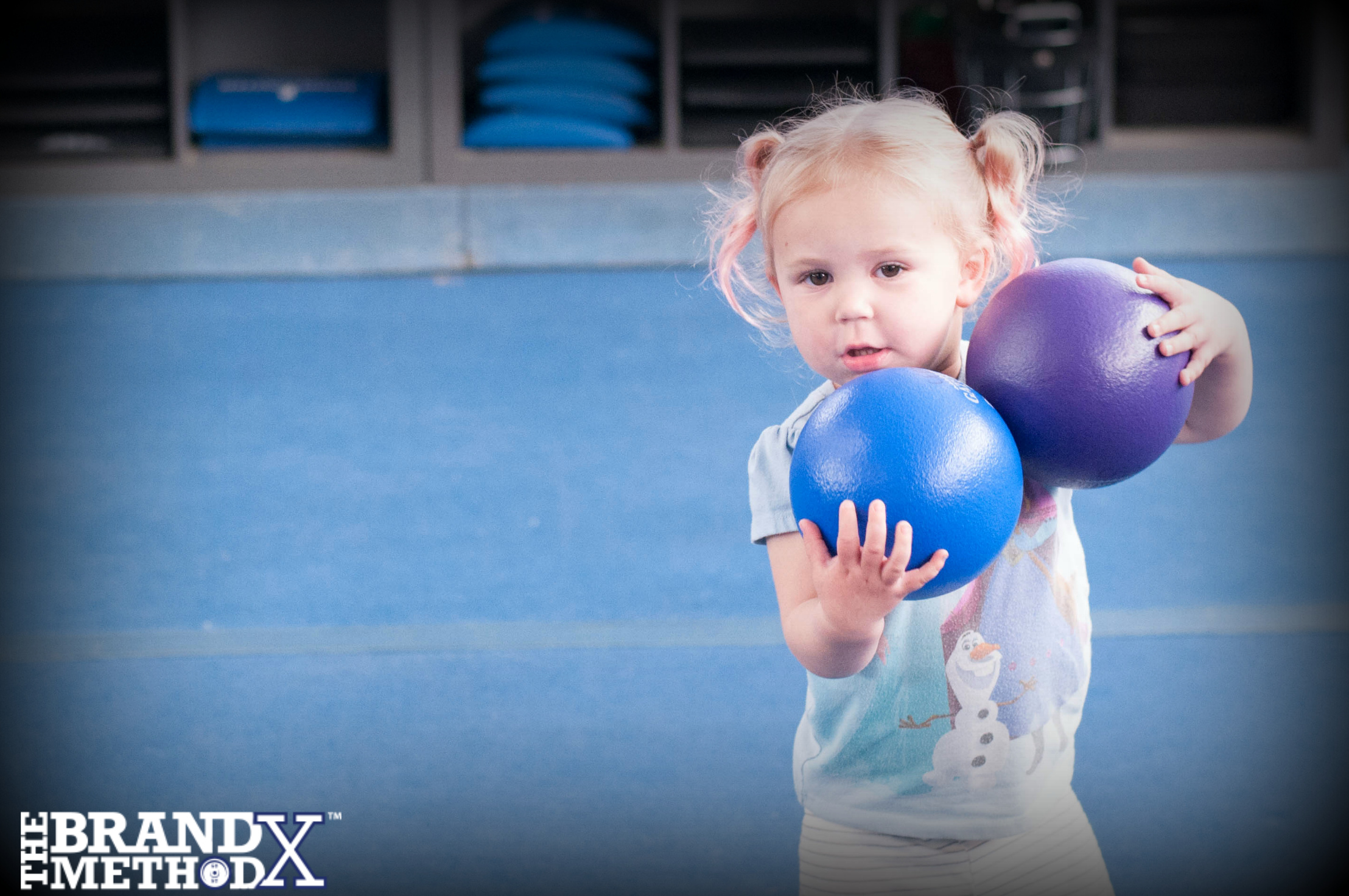 A Brand X Method™ Preschool Workout
FOCUS:
Blocked squats – Review foot position, depth. Play Simon Says w/blocked squats and burpees.
WARM-UP:
1:00 Run around
2:00 Play catch with dodgeballs or similar soft balls. Practice throwing to yourself and to a friend. Sit down and throw from seated position, spin and throw.
1:00 Run around
CONDITIONING:
5:00
Run and Jump!
10-meter sprint => 3 tuck jumps
10-meter sprint => 3 side-to-side hops
30-second spin
GAME:
Using a 4×4 gymnastic mat, have children take turns "riding" the mat while trainer slowly pulls it around the room. The kids should try to do burpees while riding.