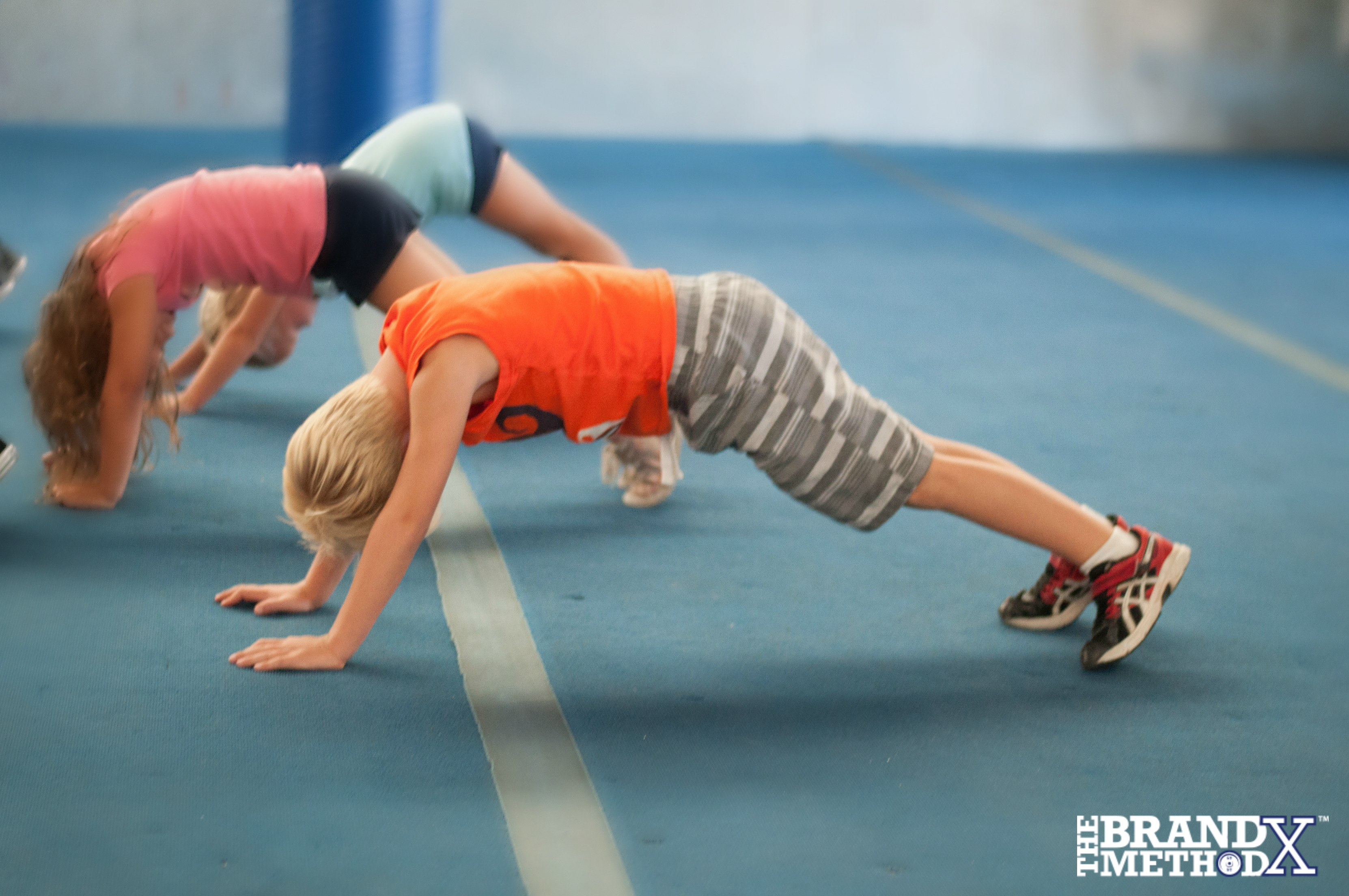 The Brand X Method™ Preschool Workout
PREPARE
Focus:
Review movement skill of strong tree (ribs down, tummy tight, muscles on) then demo plank holds and allow for the option of one knee down. Have everyone try plank with one knee down then with both knees up.
Warm-Up:
With music playing, let kids run around the play area and stop to plank when coach calls freeze.
PRACTICE
Movement Exploration:
Climb over a pile of mats then run 5 meters to cone and do
2 blocked squats
2 floppies
Run back 5 meters to climb mats
PLAY
Game:
Tag – stop every so often to plank