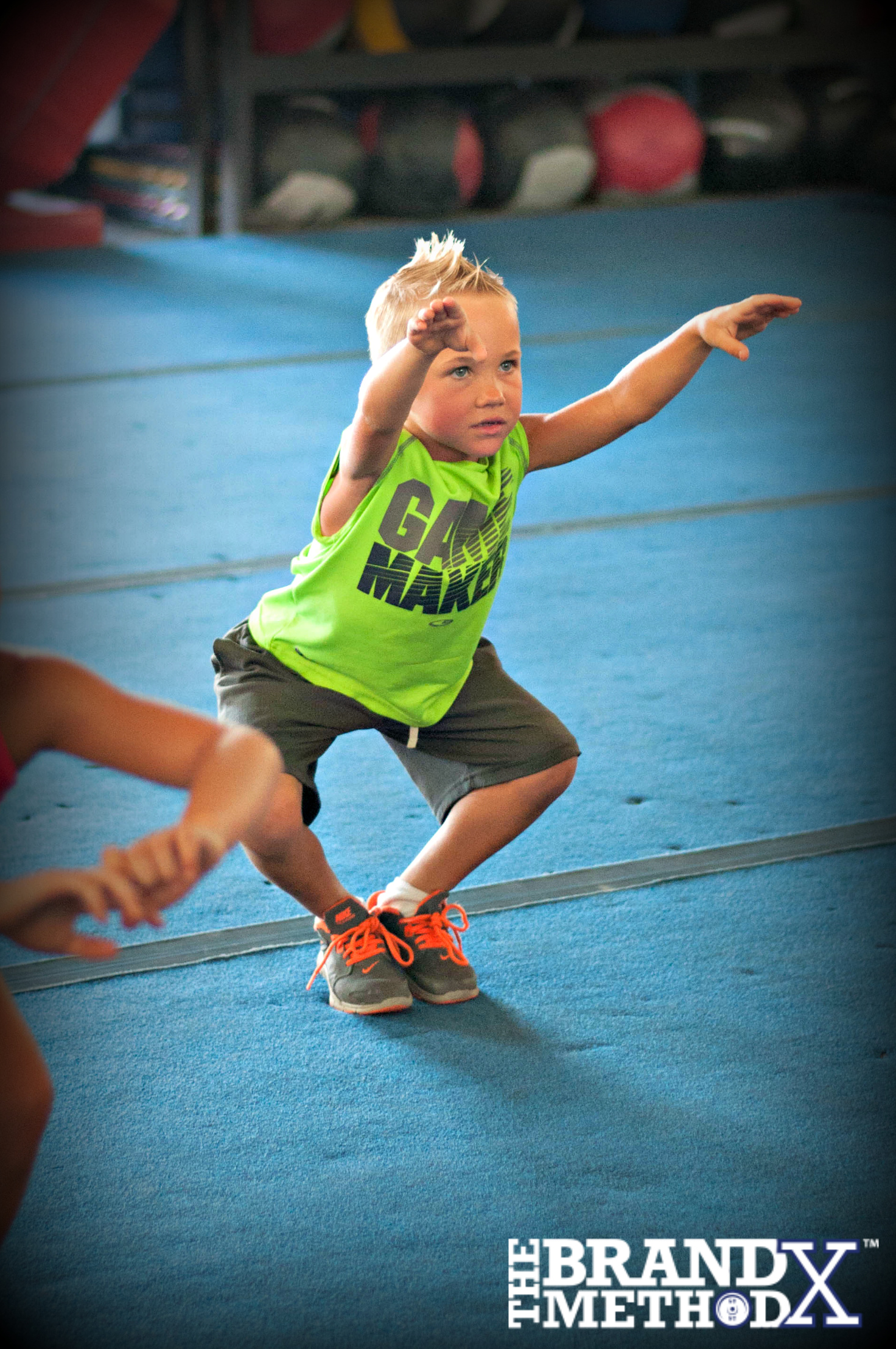 Friday, September 14, 2018
A Brand X Method™ Preschool Workout
FOCUS:
Blocked squat – Practice foot position
WARM-UP:
Team races – Set up two pairs of cones 5 meters apart. Players crawl to cone and do one blocked squat and crawl back.
CONDITIONING:
Short obstacle course for time –
Crawl under bench (or other object)
Run to cone and do 3 jumping jacks
Bunny hop to next cone and spin 2x
Bear crawl around boxes
Then do one blocked squat!
GAME:
Dragontails Tag – Tag variation using a sock, plastic flag, paper towel, or something similar tucked into each child's rear waistband. Players attempt to pull the tails.