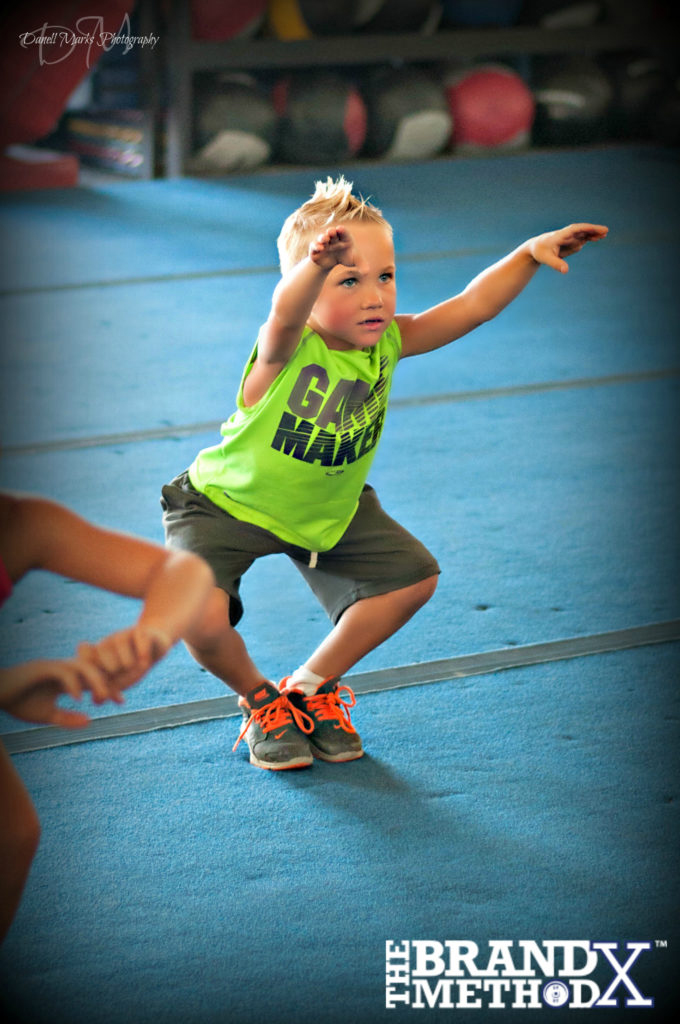 A Brand X Method™ Preschool Workout
FOCUS:
Precision jumps – Jump from chalk line to chalk line set 12" apart. Practice steady landing position.
WARM-UP:
Shuttle runs using three lines. Dance Party for 20 seconds upon return to start line.
CONDITIONING:
5:00-8:00
At four marked stations:
1 precision jump (as in Focus)
2 blocked squats
3 floppies
4 jumping jacks
GAME:
Pillow Attack! – Set cones around the play space. Pile equal number of pillows as children in center. On "Go," have kids bear crawl around until trainer calls "pillow attack" and the kids race to knock down cones with pillows.