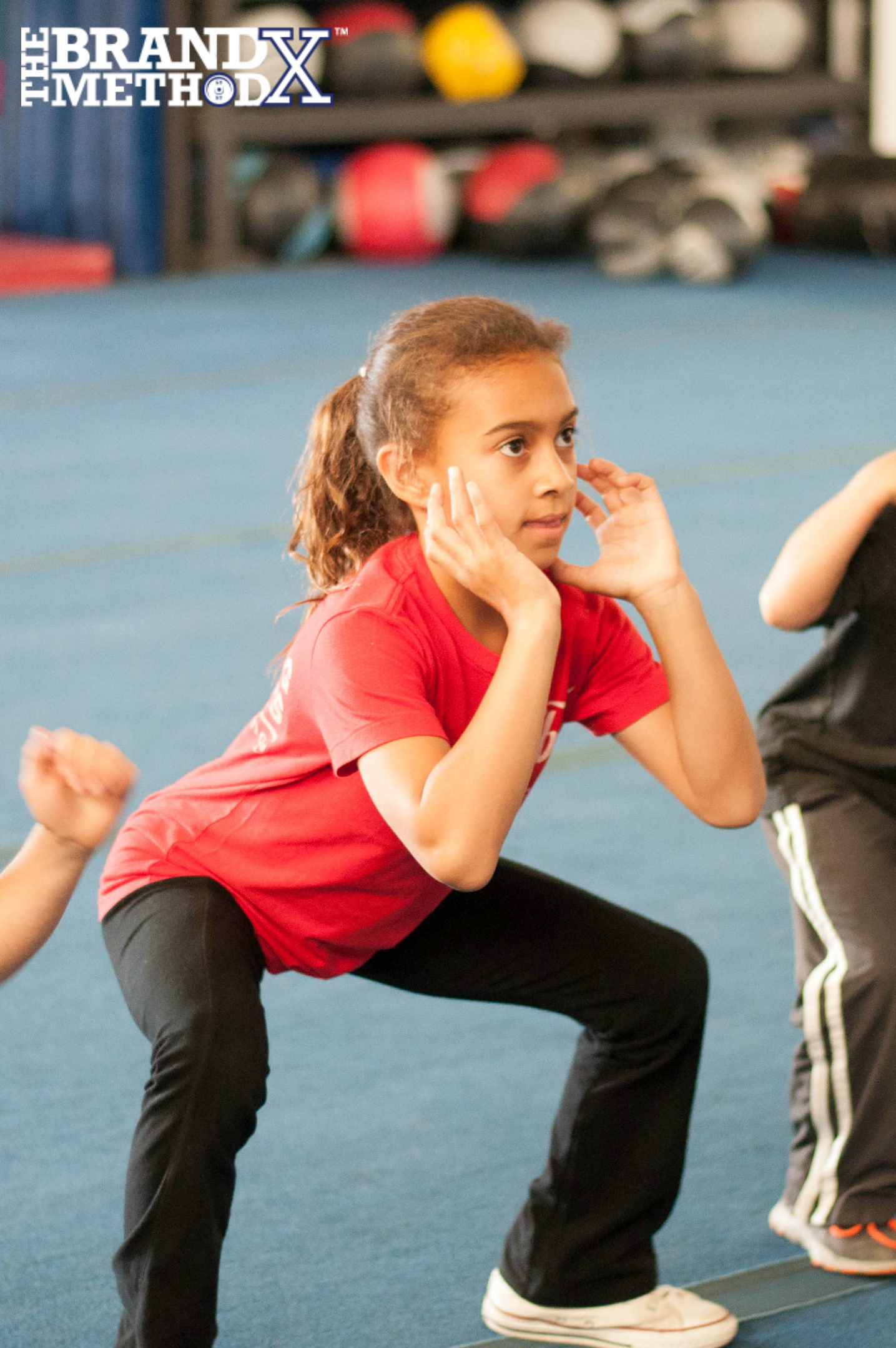 A Brand X Method™ Kids Workout
WARM-UP:
3 super slow squats
10-meter bunny hop
2 super slow squats
10-meter broad jump
1 super slow squat
FOCUS:
Precision jump – Have kids jump to a chalk line. Focus on landing position, knees stacked over ankles, toes pointing straight ahead.
GET READY:
Kid President for movement prep
CONDITIONING:
3x
2:00 bear crawl box wall
1:00 Bottom of the Squat Dance Party
GAME:
Safe While Moving w/box squats – A traditional game of tag with trainer selecting the first player to be "It." All other players run from "It" to avoid being tagged. Players may only be tagged between boxes or if not squatting at a box. Kids are safe from being tagged while performing the trainer-determined number of box squats. They must immediately move to another box after completing squats. Use one less box than participants.