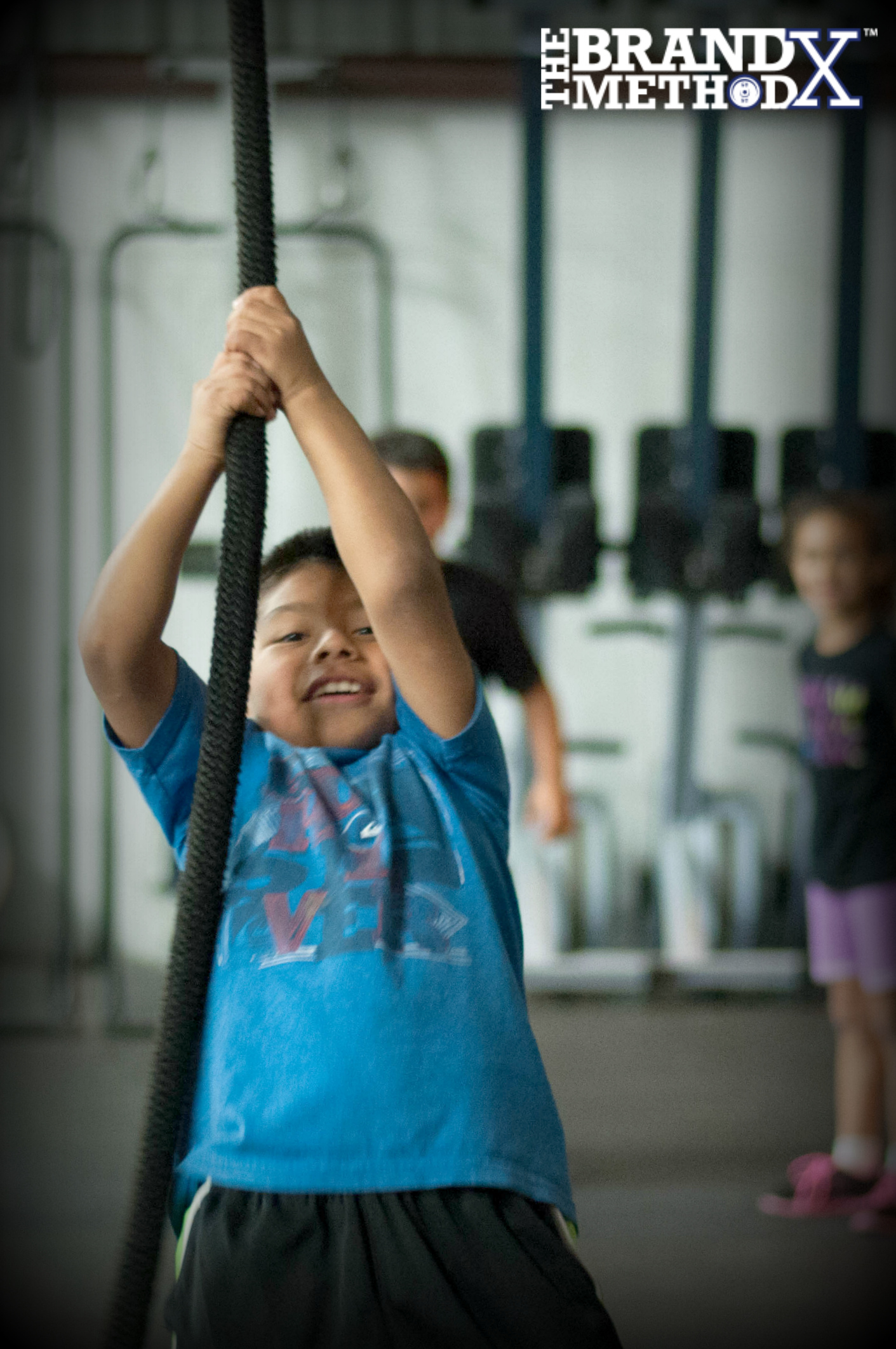 Wednesday, September 13, 2017
A Brand X Method™ Kids Workout
WARM-UP:
Safe While Moving w/box jumps (emphasize good landing position) – A traditional game of tag with trainer selecting the first player to be "It." All other players run from "It" to avoid being tagged. Players may only be tagged between cones or if not moving at a cone. Kids are safe from being tagged while at a cone doing 3 box jumps. They must immediately move to another cone after completing the jumps. Use one less cone than participants.
FOCUS:
Box jump and frog jump – landing position; practice frog jumps
GET READY:
2:00 – Samson stretch
1:00 – happy baby
CONDITIONING:
2 rounds
2:00 – w/a partner, alternate box-facing squats and frog jumps
2:00 – farmer's carry w/dumbbells
GAME:
Tarzan – Kids swing from rope and attempt to kick over a gymnastics mat, martial arts dummy, or similar object.