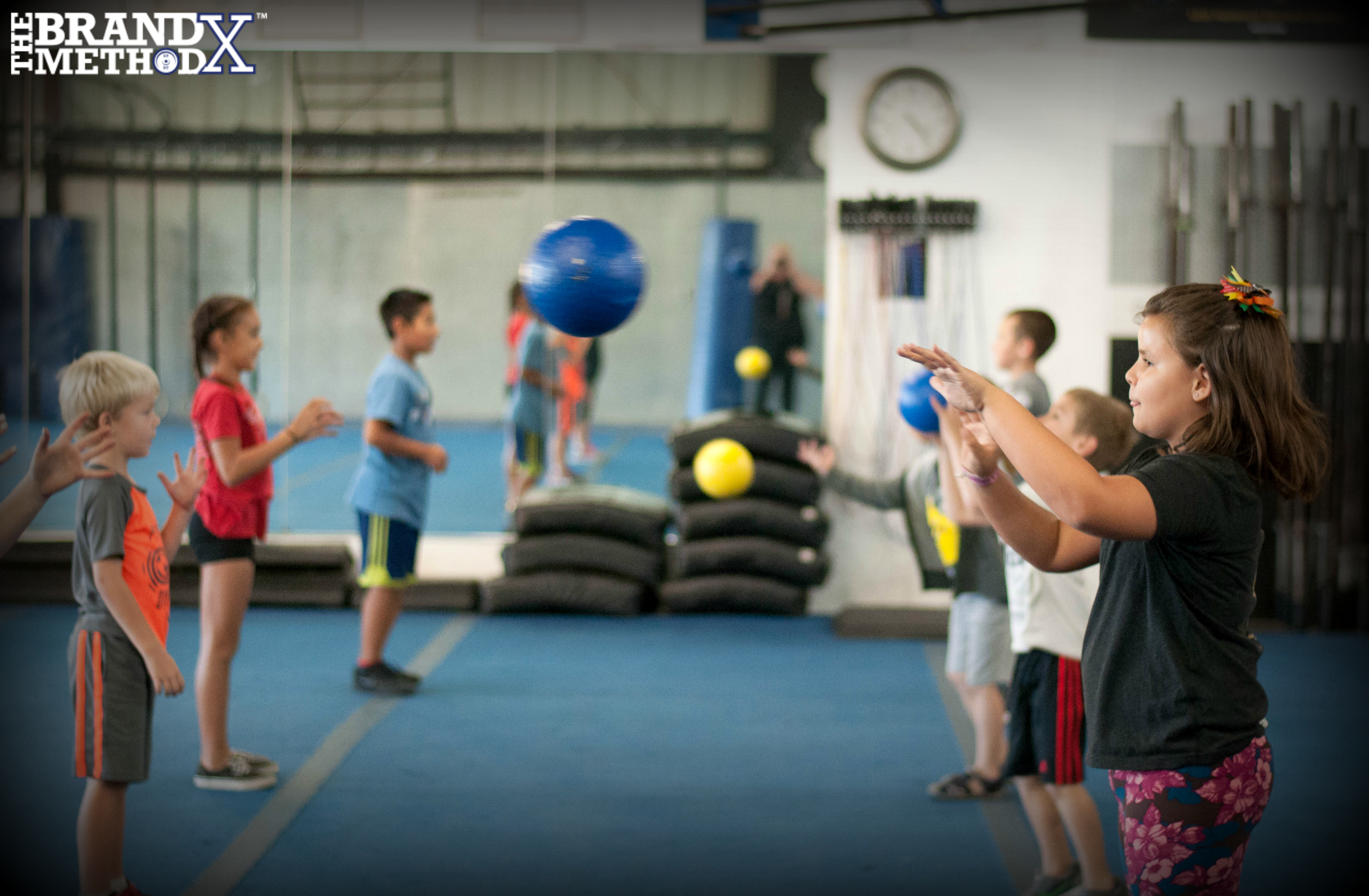 Wednesday, November 23, 2016
A Brand X Method™ Kids Workout
WARM-UP:
1:00 – jumping jacks
1:00 – T-plank holds
1:00 – mountain climbers
FOCUS:
With a  partner practice Gator Skin ball throws from  2, 3, and 5 meters apart. Add difficulty by increasing height of the throw while staying at the same distance.
GET READY:
1:00 – standing midline compression and hold exercise
Practice seated bracing with body as straight as possible and ribs down
CONDITIONING:
3 rounds
1:00 – seated dumbbell press, unloaded-10#
2:00 – high-knee skipping
GAME:
Battle Ropes with fire hoses – hold metal end and attempt to create continuous waves in the hose. See who can keep waves going the longest.