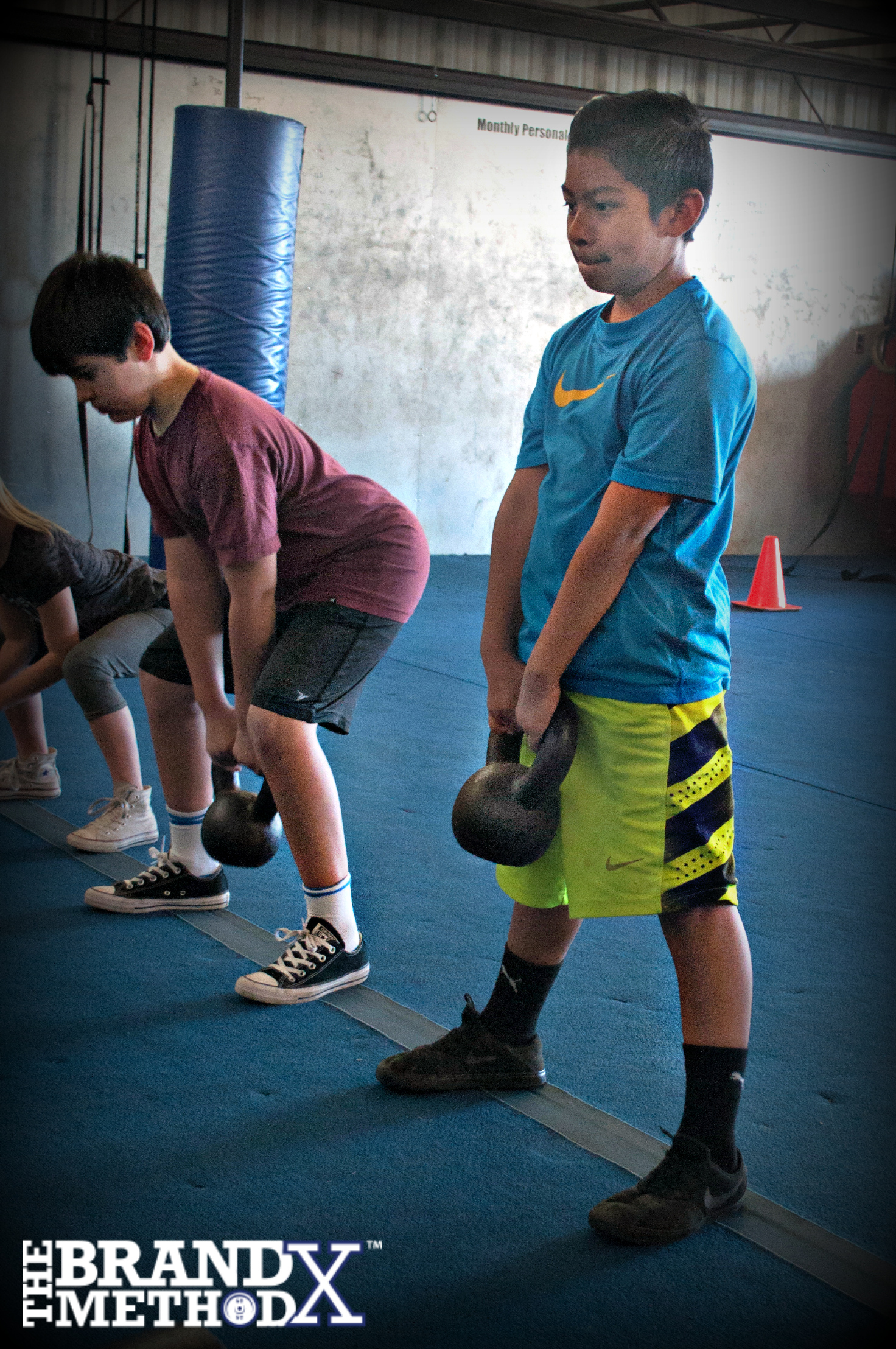 Wednesday, March 29, 2017
A Brand X Method™ Kids Workout
WARM-UP:
Circle run
Circle run with Dynamini medicine ball, 4#-6#
When trainer calls freeze, kids go to Angry Gorilla deadlift position.
FOCUS:
Deadlift – setup position. Have different kids demo each part.
Feet – where
Back – how
Knees – position
GET READY:
1:00 each side – Samson stretch
1:00 – PVC pass-throughs over shoulders
CONDITIONING:
AMGMAP in trainer-determined time
10 kettlebell deadlifts, 4kg-12 kg
10 knees-to-elbows on floor or bars
* Collect 1 LEGO first round, 2 LEGOs second round, etc., to create tallest structure you can
GAME:
Team sack races – Hop 10 meters to small cone. Get entirely out of sack and demonstrate one good deadlift of cone. Get back in sack and return to start.