A Brand X Method™ Kids Workout
WARM-UP:
Teach then practice volleyball serve/strike with dodgeballs. Use hula hoops as targets for serve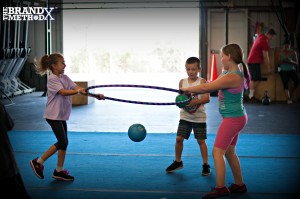 FOCUS:
Front squat to thruster transition (maintain chest up)
Drill facing wall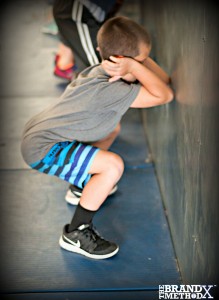 Identify:
Group A – front squat still needs work
Group B – can attempt unloaded thruster during conditioning
GET READY:
1:00 – down dog
1:00 each side – triceps against wall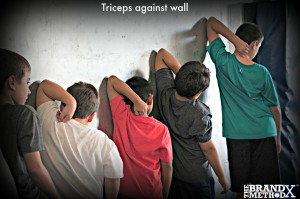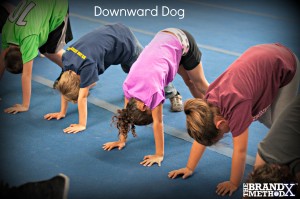 CONDITIONING:
AMRAP in 6:00-8:00
50-meter side shuffle
10 unloaded front squats or thrusters
5 hurdle burpees (replace vertical jump with lateral jump over low hurdle)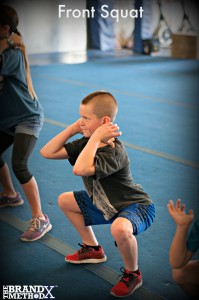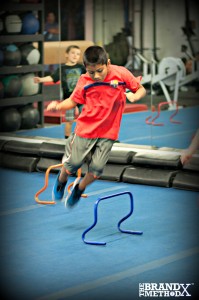 GAME:
Volley Pong – Use 2-4 parallettes as a "net" and saucer cones to delineate a 2-meter x 8-meter "table." With 2-4 players per table, have kids bounce dodgeball or similar soft ball once before going over the net and once before returning. Players act as the paddle. Stop every minute on the minute to perform 5 reps of predetermined focus exercise.
Photo Credit:
Danell Marks Photography- San Diego, Ca​