Wednesday, December 23, 2015
A Brand X Method™ Kids Workout
WARM-UP:
Recycling – stomp and smash a variety of cardboard shipping boxes, then race to pick up pieces and deliver to a bucket.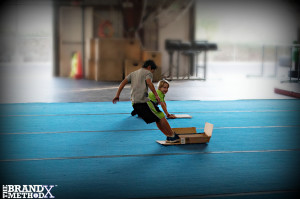 FOCUS:
Charades
GET READY:
1:00 – bottom of the squat
1:00 each side – pigeon stretch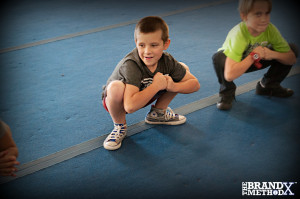 CONDITIONING:
AMGMAP in 8:00
5 kettlebell swings, 4kg-8 kg
10 walking lunges
Throw a snowball to a bucket or similar receptacle
GAME:
Pick Up Sticks – Teams are arranged in line at two start cones 2-3 meters apart. Trainer starts play by turning, spinning, shaking and throwing PVC to the floor. The trainer will then take away the one PVC that appears to be the easiest to remove without moving any others. This PVC will be handed to the first player in one of the lines. The player is instructed to move a single PVC from the rest without moving any others. He or she may take up to two minutes to complete this. If successful the other team does 5 reps of a predetermined bodyweight exercise and the next person on his or her team goes. If unsuccessful, that player must perform 5 reps of the predetermined exercise and the next person to go is the first player in line on the other team. Predetermined exercises that work well include burpees, floppies, jumping jacks and squats.