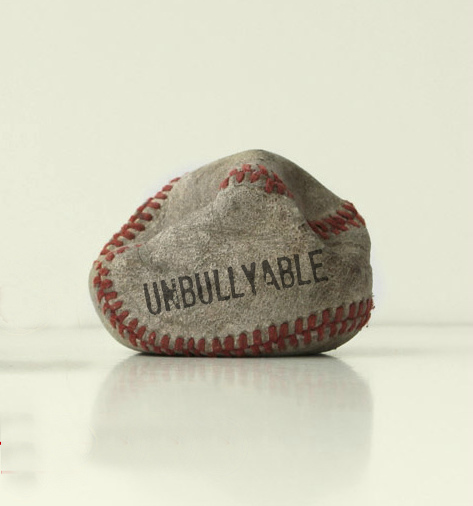 Unbullyable™ – The Toys of Summer, Part 2
In Part 1, I talked about how I opted my son out of joining the Ramona PONY Baseball 14U all-star team when he wasn't a player in the league. That's right. I'm the decider. I decided that he was not gonna reclaim the pitcher's mound like some kind of pseudo General MacSquid. Storm onto the field, an ersatz aristo-squid who thinks he has the pick of the positions simply by virtue of his five-dollar raffle ticket and the existence of a short-sighted PONY rule.
Again, I know the coach, and I know he's trying to do right by the league and the kids and all of that. But I think that's exactly the problem: the vast majority of youth coaches are trying to do the "right thing," but it's the right thing from the wrong perspective. Where it's taken for granted that winning is the only desired outcome, which a lot of experts believe is a purely adult perspective where wish fulfillment and other psychodramatic phenomena play out through the kids. Nothing wrong with winning—I mean, it is fun, winning is fun. But in this context where the rules say you can bring in ringers to (supposedly) stack a team, who is it fun for?
Some questions:
(1) Who decided that these high school players be allowed to represent the 14s?
(1a) Did a survey of league players and parents reveal that they supported bringing in ringers to be their champions?
(2) Did that same survey indicate that having outside kids represent the league would be fun for league players and parents?
(3) Who decided that, as the coach put it, the wonderful memories awaiting a 14-year-old playing on the all-star team in his final year of eligibility* should be gifted to my kid and other outsiders rather than the 14-year-old league members who are also in their final year?
Given that there were limited spots open on the high school JV team, we gave the Squid a choice: high school or rec league. Without hesitation he wanted to try to make the JV team. After all, making the high school team was a major step on his quest to become the greatest shortstop** in New York Yankee history (yes, we're being tongue-in-cheek). When the Squid learned that he'd made the JV baseball team he was so stoked that he called to tell me; he never calls to share news. That he was so happy about earning a spot made me happy. As far as we're concerned it's time he moves onward and upward. Meaning his next goal is earning a spot on the varsity team, which is probably two years off. A couple of parents of JV players who'll be participating on the rec all-star team asked me if the Squid was going to play too. Gotta bit of a down vibe when I told them no. DGAF.
Bottom line:
Too much of youth sports is about parental egos, with the kids objectified toward that end and the adults unable or unwilling to come to grips with that.
The league should be represented during all-star season by kids who played in the league during that season.
If coaches don't believe there's enough "talent" in the league to field a "legit" all-star team, maybe they should step back and figure out how to develop that talent. Starting with t-ball, the league has about a decade to work with the same kids.
It's a terrible message to send to the league members: you're too weak so we're bringing in outsiders to play in your name.
It's a bullshit message to send to the ringers: without having played a single out in the league, you're entitled to an all-star position (bear in mind that no consideration is being given to how these kids are performing on the JV team either).
If in fact, a league all-star team is not competitive, parents and coaches can shape the character of the experience by downplaying the importance of winning and helping the kids enjoy what might be their one and only all-star appearance. Talk about fun, even exhilarating, for a kid who's never before had the chance.
My kid doesn't need this unearned opportunity to feel special, but I wonder about the possible benefit to a kid who has never been treated like something special on the ballfield getting an opportunity to represent the league in an all-star tournament. Might the kid step up his game? Might that kid want to play more? Maybe if enough of those kids get that chance, the Ramona PONY League might actually be able to offer (and earn always-needed revenue from) a Colt division.

* Yes, I'm aware that PONY baseball has older divisions, but Ramona's league doesn't offer them (in part, or maybe mostly, because not enough kids are interested).
** When the Squid first made the travel baseball team, we assumed that he would play shortstop (or second base). However, he was put in the outfield. Not only did he learn how to play all three outfield positions, he learned that he preferred the outfield to the infield and that he was a better outfielder than infielder. So he went into JV baseball expecting to play outfield (and pitch). He only plays shortstop. Go figure.