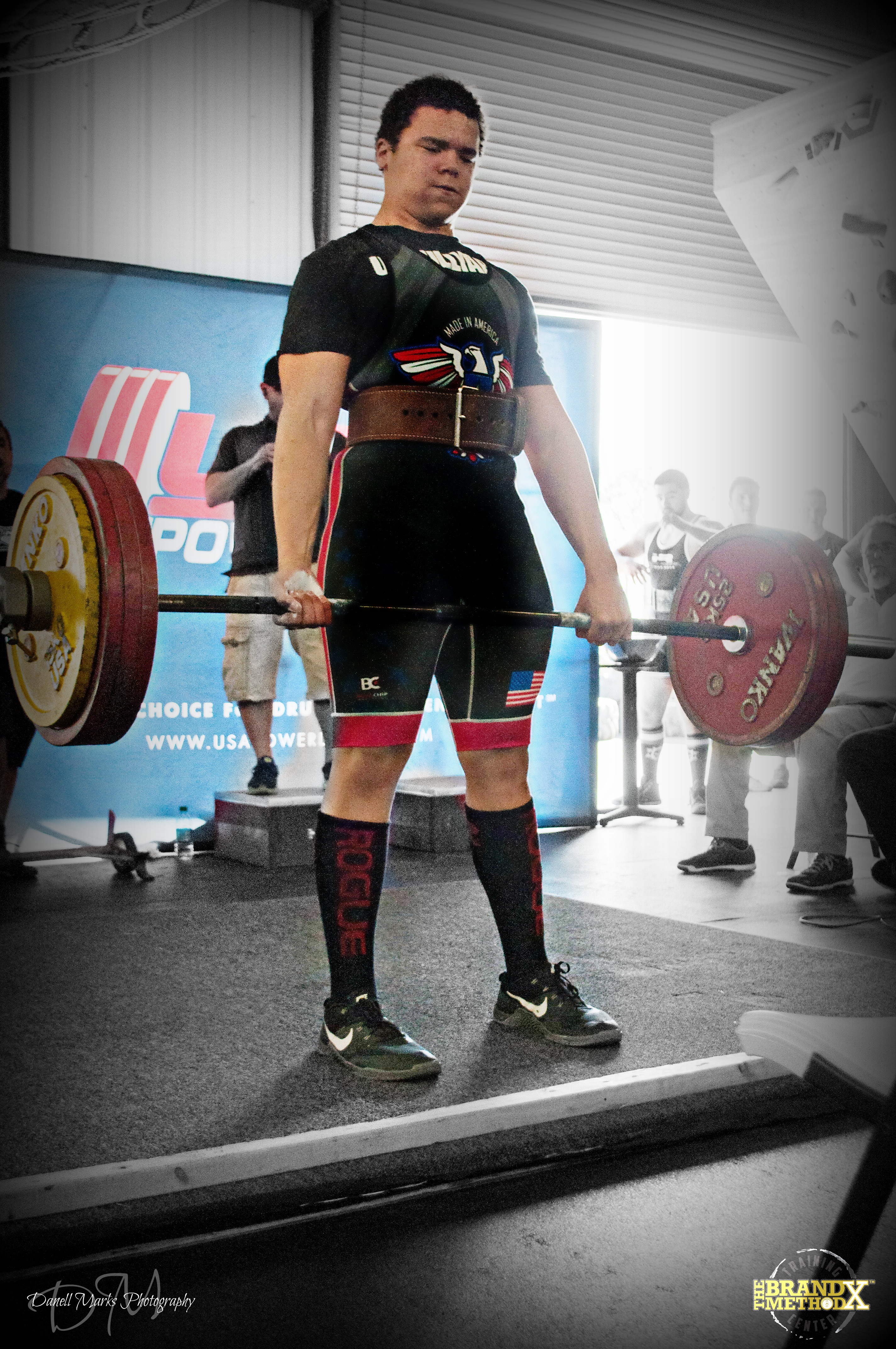 Unbullyable™ – The Lowdown on the Showdown, Part 2: Loaded for Bear
The utter obliteration of the USAPL raw national totals achieved by TBXM™ lifters at the March 19 USAPL/Brand X Method™ Showdown serves as pretty convincing quantitative data indicating that Jeff and Mikki Martin's program will make kids beastly strong by focusing on the training of safe and efficient movement patterns. But the meet also provided a stage for the demonstration of less tangible markers of the true importance of this kids program.
Seventeen-year-old Nick, aka Bear, has traveled a winding and sometimes rocky road so far in his life. Powerlifting and The Brand X Method™ have been a part of that journey*, which has taken him to this point where, about to graduate from high school, Nick splits training time at our gym and TBXM™ Powerlifting and Strength, co-owned by head coach Keegan Martin. Bear entered the Showdown in the 105kg/Teen 2 (16-17) bracket ready to rumble. Maybe a little too ready to rumble. Although a powerlifter through and through, Nick is still learning the nuances of the competitive side of the sport, and he made a classic strategic error with his bench press, opening too high. The result? Three misses and a DQ from the comp. But was he bummed?
Fuckin' A right he was bummed. He was hella bummed. So bummed in fact that he was ready to pack it in before they started calling flights for The Lift, which is blasphemous. Not so long ago, that's exactly what he would've done—bailed out of the meet and maybe out of powerlifting entirely. But as upset as he was, instead of self-destructing, he picked himself up, consulted with his coaches, Jeff and Keegan Martin, and returned to the platform with a plan. And with a vengeance.
Three for three and a final pull that was an all-time PR by more than seven and a half pounds.
After that third lift, the heaviest deadlift of his life, Bear lumbered off the platform and approached me with a rarely seen unfettered smile. I put out my hand for a shake or a fist bump, I don't remember, and he swept me up in a massive hug exactly like his namesake might, and he squished me. He then got a hold of Jeff and gave him a giant hug too. That's just something you don't see every day—Jeff Martin in a bear hug. But when it comes to TBXM™, I'm thinking we're gonna start seeing the not-often-seen more often.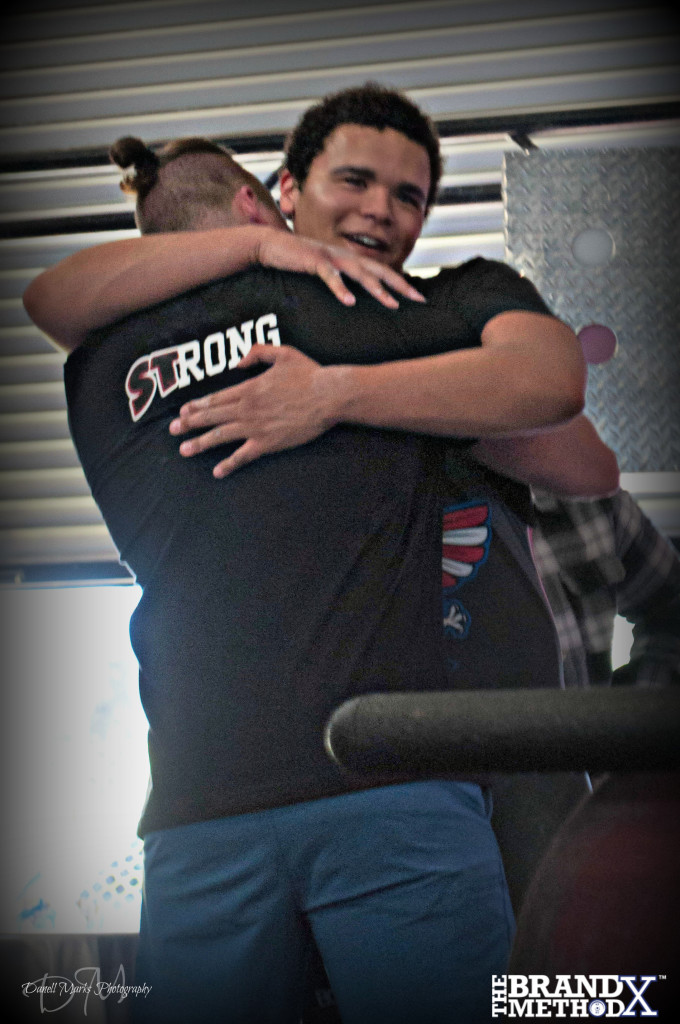 * Some of you may remember Nick from EM Burton's 2012 piece. He has come an incredibly long way since then and has worked extremely hard.