Unbullyable™ – Brand X Built the Old School
"No legacy is so rich as honesty." – William Shakespeare
Did you all see this? It was posted on the Breaking Muscle website on June 18, 2015? If not, please take five minutes to read it. The Martins were finally able to explain their position with regard to their conflict with CrossFit Inc. Of everything said, there's one thing I'd like spend some time on.
On June 12, 2015, Jeff and Mikki Martin received email notification from CrossFit Inc. de-affiliating Brand X effective July 15. Although a predictable corporate move amid the litigation, it's a rather matter-of-fact way to end a 12-year relationship that began with the Martins' discovery of Glassman's essentially unknown CrossFit methodology in 2003.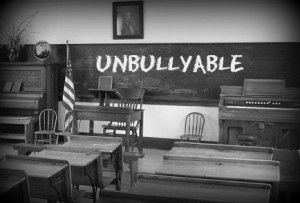 2003
That's ancient CrossFit history. There was no CrossFit Inc. back then. Rogue did not exist. The CrossFit Games did not exist. Most of your wardrobe did not exist. The so-called "CrossFit community" did not exist. In fact, the vast majority of CrossFit adherents boarded the wagon after the marginalization of the Martins began—oh, say 2009-2010—so they probably haven't even heard of the Martins. And if you're one of these noobs, you're thinking, "Should I have heard of them?"
Yeah. Yeah, you should've.
Brick by Brick
In 2003, Brand X became the fifth CrossFit affiliate in the world and is (at least until next month) the longest continuously running affiliate. Back then, no one knew how big CrossFit would eventually get. No one expected to make any real money. No one gave a shit. Affiliation was purely for the love of. I don't know how many affiliates there are now, over 11,000? Brand X was number five. In the look-at-me-now, RockTape-wrapped, suddenly-superior world of CrossFit, that is motherfucking OG.
In 2004, Greg Glassman asked the Martins to start a "turnkey" children's program because he had no interest in training kids. The Martins founded CrossFit Kids that same year and spent the next decade developing a strength-and-conditioning methodology for children. Part of this development included the creation of the CrossFit Kids Trainer Course. The Martins' methodology is being used in thousands of gyms and schools around the world. Initially, they focused their efforts on crafting and refining their method to ensure the safe teaching of CrossFit to children and teens. The Martins soon realized that their method could successfully teach kids powerlifting, Oly lifting, basic gymnastics exercises, and more, providing a necessary and hugely beneficial expansion to not only their kids programming but their adult programming as well. It's called the Brand X Method™.
Brand X was the first CrossFit affiliate to offer classes, and the first to offer scaling in all of its classes. In 2006, the old Brand X forum was linked to the CrossFit website and Jeff voluntarily scaled the main page workouts for the CrossFit community right up until 2015, months after he and Mikki were fired and sued. We finally stopped only because CrossFit Inc. delinked us from its website, effectively cutting off hundreds if not thousands of people who referred to the Brand X scaling every day. My feeling is that the existence of an ostensibly official scaling for each workout made CrossFit way more accessible to the average person and its likely role in CrossFit's success should not be dismissed.
We can all call ourselves coaches, but there are only a handful of Glassman-anointed "CrossFit Coaches" on the planet. Jeff Martin is one of them, having earned the distinction in 2006.
In 2007, Brand X hosted the first CrossFit Level 1 course that had over 100 attendees. The Martins, including all three kids, attended dozens of Level 1 courses in the early years. The entire family was immersed in the educational side of this enterprise. Together with the practical experience of teaching daily classes, that's how you retain knowledge and formulate your own perspectives. That's how you become an expert trainer.
Ever hear of the CrossFit Strength Bias program? Jeff designed and tested it to challenge a position held by many in the community at the time that you had to either (1) get strong before you started CrossFit or (2) leave CrossFit to get strong. We used it for years, and, personally, I realized huge gains in all facets of my fitness.
Jeff and Mikki were the (volunteer) head judges for the Southern California CrossFit Regionals from 2009 to 2011. Jeff programmed the 2009 SoCal Regionals workouts.
Methodology is not the only area of innovation for Brand X. It was the first gym to install and use flying pull-ups bars and monkey bars, both of which have been seen in CrossFit Regional-level and Games-level competition.
When it comes to CrossFit, the Martins have seen it all. They have done it all too.
School Is Out
The Breaking Muscle article said that the Martins were named godparents of Greg and his ex-Who Shan't Be Named's four children. Had you been aware of that? The Martins' weren't pulled out of a hopper for that honor. Glassman selected them for a reason. That was back in the days when all things were possible through CrossFit. Back when the Martins expressed a tenacious loyalty to Glassman and his fitness program. Back when the program billed itself as countercultural and open source. Before CrossFit HQ became CrossFit Inc. and grew obsessed with brand protection.
I arrived at Brand X in 2007 before everything changed; I'm no OG, but I've been around longer than most. At the time, the Martins spoke about Glassman and his program with utmost respect; after all, he was a trusted personal friend of theirs. They never failed to acknowledge the positive impact that his program had on their lives and the lives of their clients. That near reverence added additional gravitas to the sense of responsibility the Martins felt during the creation of CrossFit Kids and the development of their methodology. I witnessed much of this labor of love firsthand. Nobody can convince me that the Martins' work came from anywhere but their own hearts and souls.
Protecting what genuinely belongs to you should be an inalienable right. I'm all for CrossFit Inc. wanting to stop pretenders and outright thieves from ripping it off. I'm a little less enamored of the idea that the corporation is attempting to destroy the livelihood of the Martins by taking their life's work.
"No, no," the noob chorus drones, "CrossFit Inc. is suing because the Martins are stealing from it. Stealing CrossFit Kids. We heard all about the lawsuit on social media. Some of us even read some of it."
The article also stated that the Martins disassociated themselves from CrossFit Kids. They took the name of the program they founded and developed for more than a decade as well as the domain name for the website they administered for the same time and handed them over to CrossFit Inc.* I'm no lawyer, but it makes me wonder what that means for CrossFit Inc.'s lawsuit against the gweat and tewwible Martins.
Did you know that, a couple of months ago, the unsullied and always incisive CrossFit Inc. social media hit squad made a brief foray into its Facebook hunting grounds to conduct one of its virtual kangaroo courts at the Martins' expense? Even CrossFit Inc.'s general counsel got involved. That must mean something, right? That the head counsel took company time to joust on Facebook over the minutiae of intellectual property or some other mostly tangential bullshit? The post's tiny nuts were soon swinging with the usual obsequious devotees who hear-heared yet another CrossFit Inc. denunciation. Not sure, but I have a feeling that these lickspittles were probably not around before 2011 and, more significantly, knew little if any of the substance of the Martins' countersuit.
If you saw CrossFit Inc.'s post, did you happen to notice that there was something… well, telling about it? Didn't seem to have quite the usual number of teeth for the typical character assassination, did it? And the social media hit squad has been awful quiet on the subject since then.
Although CrossFit Inc. declined to provide a comment for the Breaking Muscle article, its posting last week was apparently impossible to ignore for CrossFit Inc.'s general counsel, who I guess was acting in his official capacity when he offered a compelling one-line zinger in the comments section. His cameo drew in the Ex Who Shan't Be Named who I don't know at all, but, man, she just seems… irate. Even Russ Greene stopped by, but I'm not sure he was at the right post because he was more intent on squabbling with Patrick McCarty over some entirely unrelated topic than he was in adding anything substantive about the article. Kind of an anemic response from the crew that tenaciously goes after organizations such as the NSCA and the Gatorade Company.
There's a reason for that feeble response. The Breaking Muscle article revealed the Martin's side of the story, but it didn't reveal everything.
Unbullyable—The Fury It Arouses
After nine difficult months, the Martins are still standing and doing their best to carry on with what they created as part of the original CrossFit hardcore, as one of the most innovative and influential gyms in the community. Whatever happens with the legal bullshit, the Martins fully intend to move, unencumbered, in new and expanding directions with their Brand X Method™.
Yeah, they're through with CrossFit Inc. Whatever comes of the litigation, whatever the future holds, the fact is, the Martins refuse to back down. But if I know them—and I know them a little better than most of y'all—whatever the future holds, they're going to continue searching for, finding, and implementing what is best when it comes to doing what is best for kids.
CrossFit Inc.'s de-affiliation of Brand X, the community's longest continuously running representative, should be given serious consideration by every affiliate owner, especially when it comes time to pay affiliate fees—you know, maybe give that agreement a look-see. Yeah, de-affiliation is a logical move for CrossFit Inc. amid a professional relationship gone tits up, but some of the leviathan's moves leading up to this seem born of a desperation thinly veiled by an "it's just business" logic. Born more of fear. Like realizing that maybe somebody somewhere on the CF Inc. Animal Farm fucked up.
Who woulda thought that a t-shirt expressing the simple idea of standing up for yourself and for others could set off a tizzy in a teacup like that? How fun. What a cool addition to the Brand X legacy.
Brand X helped build the old school and, contrary to the bullying words and actions of CrossFit Inc., have no desire to knock it down. But that doesn't mean the Martins aren't going to push forward and break new ground. Cuz it's time to help build a new school. You want in on this? After all, a movement is only composed of people moving. Stand up with us. Build something. Become Unbullyable.
Big man, pig man, ha ha, charade you are…. – Pink Floyd
* Good riddance, I say. Part of my chores as a CFK staffer was trying to explain to people the difference between the Martins' program and Glassman's adult program. For some reason, when people saw the label "CrossFit" attached to a children's program, they expressed the opinion that it could be dangerous for the kids.