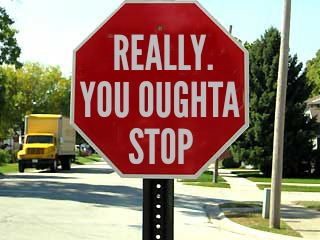 Unbullyable™ – Are You a Jock Blocker? Maybe You Should Be
We are no longer associated with CrossFit Inc. although it's possible that members of Gold's Gym are.
Recently, I heard about a Kansas high school junior who threw 157 pitches in a 10-inning outing. It was a must-win situation and win they did, earning a berth in the state tournament. The head coach and the pitcher were consequently suspended for one game for violating the Kansas State High School Activities Association rule regarding innings limits.* In case it's hard to grasp the volume, here are MLB stats on pitches per game.
The coach had this to say about the incident: "I know I have to look out and save a kid from himself…. His velocity was the same as it was in the third inning. Everything was good. He felt fine.… [The pitcher] said, 'if you asked me at the start of the year if I would sacrifice myself for a chance to go to state for a game, then I would have said yes. I stand by that.' "
I wonder if this is what the kid envisioned as far as sacrifice.
Hey Fitter, Fitter—Schwing!
Then there's the story about two CrossFitters who threw shade at a Gold's Gym by crushing the facility's month-long challenge in one night. Specifically, they partnered up and completed 2,500 kettlebell swings in less than two hours. That's an astounding feat—talk about lulz. But more stunning than that was what their coach said when they asked if he thought it was worth doing: "I love it, awesome." In the story setup, among other clichés, the author boasted that he and his partner probably followed better programming than anyone else at that globo-gym. Presumably this coach provides that programming. I'm trying to figure out where 2,500 kettlebell swings in a single workout fits in a legit program.
The high school baseball coach admitted to knowing his responsibility for his pitcher's well-being, but he let an adolescent make a decision based on a desire to "sacrifice myself for a chance to go to state." Here, admirably, the pitcher defended his coach: "He would never do anything to put me in harm's way…. It was my choice. It wasn't his." Hmm, having trouble reconciling how an adult whose job entails a profound obligation to protect his charges' welfare would put that critical job in the hands of a teen, who, let's face it, doesn't know fuck all about nothing for the simple reason that he's a goddamned teenager.
Jeff Passan has been reporting on the wreckage of pro pitching arms for years. He speaks pretty clearly about the Kansas incident: "In amateur baseball, the onus falls on parents and coaches—and the ultimate decision is almost always the coach's, which presents grave cases of moral hazard. It is 2016, and any coach at any level who allows a pitcher to throw 157 competitive pitches in a game does not deserve to coach. And those like Hoover, who either understand what they're doing and ignore it or don't understand and aren't willing to educate themselves—both of which, frankly, are unacceptable—must understand the damage they're doing."
I think this sentiment applies to CrossFit and any other activity that involves teaching, coaching, or other forms of leadership. Clearly the high school player trusts his coach to know what he's doing, and I'd venture to say that the two CrossFitters believed their coach would offer appropriate guidance, particularly in light of the quasi-religious trappings that so many CrossFitters wrap around the program and its founder. That this coach green-lighted such an inane stunt, putting two eager CrossFitters at risk of serious injury, and that CrossFit Inc. gave its thumbs up by sharing the post on social media should really raise some eyebrows. It is, as Passan says, 2016, haven't CrossFit Inc. and its adherents grown just a little bored of sticking it to the globo-establishment? And to be fair, with 14,000+ affiliates internationally, isn't CrossFit Inc. the ultimate globo-gym?
Jock Block Much?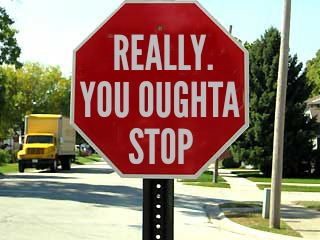 Much energy is spent on how great coaches empower their athletes. However, competitive teens (and overzealous CrossFitters) possess an inflated sense of their own invincibility. Couple that arrogance with a reverent trust in their coaches, to say nothing about a coach's ego, and the need for tempering becomes crucial to their longevity. Sometimes a coach has an ethical responsibility to disempower an athlete.
Sometimes the best cue is, "No."
* Innings limits are bullshit. Almost half a lifetime ago, the Squid was pitching against one of those thunderous-hitting South Bay all-star teams. The coach's son was behind the plate and having a rough go of it. But that didn't deter his dad. No matter how many passed balls or dropped third strikes, dad was gonna keep him in there and coach him into the next Yadi Molina. By coaching I mean verbally abusing. His son spent most of that inning sobbing behind his face mask; my son spent the entire inning getting shelled, as a pitcher and as a kid. Ultimately, the Squid struck out seven batters to get out of that inning. It was even more impressive to witness than it sounds, but the point is that seven Ks is a minimum of 21 pitches. Throwing that many pitches in a single inning is mediocre at best, and my kid threw at least twice that many in that inning, meaning pretty close to a two-day limit for an 8-year-old. But the rule says he threw only a single inning, leaving it up to the coach to determine his pitcher's fitness. How many fucks do you think that sports-dad coach had to spare for my kid?