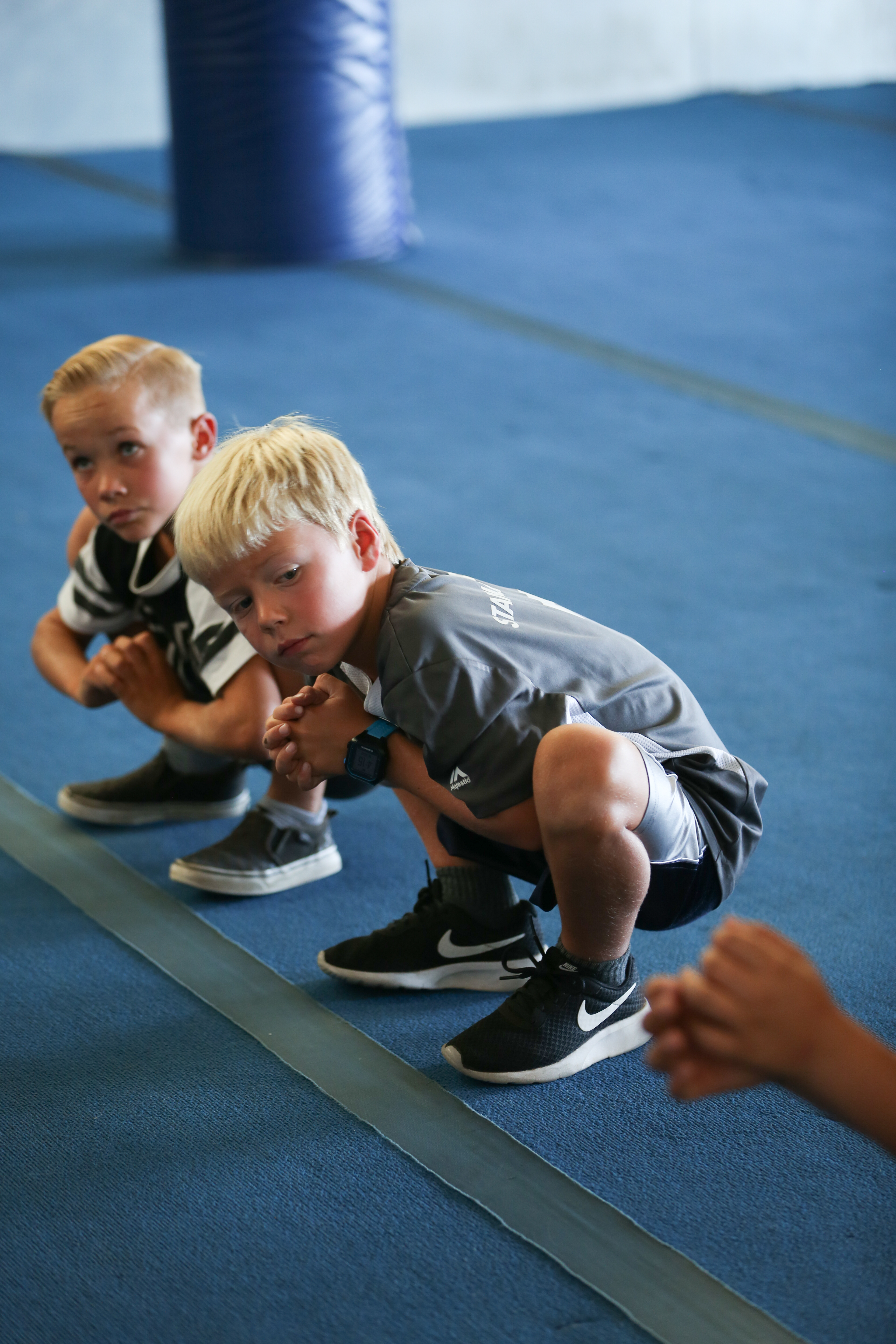 Tuesday, September 17, 2019
The Brand X Method Kids Workout – Explore/Express
PREPARE
Shuttle runs – Review approach from side and tap/turn strategy.
Then for 5:00
Coach calls out alternating line touches for shuttle runs using 4 lines, 2 meters apart.
GET READY
1:00 downward dog
1:00 inchworms
1:00 bottom of the squat
PRACTICE
MOVEMENT PRACTICE
Review "Waiting in the Outfield" 3 positions using Simon Says
PLAY
WORK-PLAY
10:00
Overhead carry dodgeball or other soft ball to 10# bumper plate 10 meters up and back
Broad jump 10 meters up and back
10 box squats (align height for each individual at crease in back of knee)
10 box jumps (to same box squatted to)
GAME
Plate jump and plate Frisbee throw (use older 10# bumpers)
Create a three-plate stack. Kids line up single file to jump onto or over the stack and return to the line. Keep adding to the stack once a maximum "jumpable" number is obtained. Switch the activity to a bumper Frisbee throw for distance one at a time (mark landing with chalk to record and compare throws). Repeat, starting with jumps again.