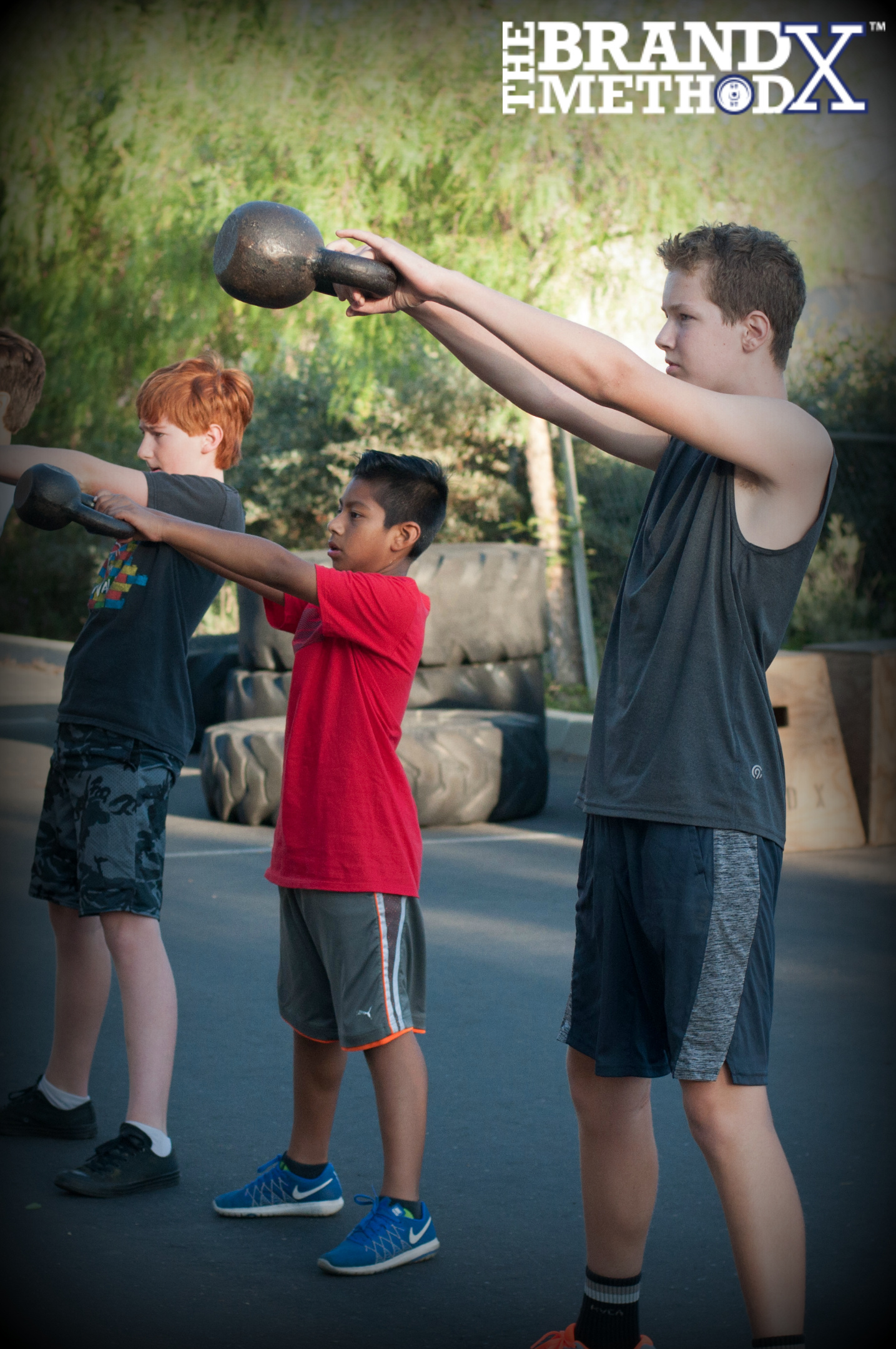 Tuesday, October 29, 2019
The Brand X Method Teen Workout – Excel
PREPARE
10:00
Reaction ball play after every turn
3 x 10-meter bear crawl U-pattern
1 handstand hold or wall walk-up
3 forward rolls
5:00 of mobility
3x
5 V-ups to 3-second hold
20 curb toe taps
PRACTICE
Hollow position
10:00 to complete
50-40-30-20-10
Double-unders*
Hollow hold flutter kicks**
*If your kids have not been doing lots of pogos or rope work cut the number down. 25-20-15-10-5 is one option. We prefer that the kids held perfect position rather than break down to achieve a number. We are training. We train position first.
**Have your kids pull into a hollow hold first, hold for a second then start the flutter kick. When their hollow hold position breaks or degrades they should stop, rest and reestablish the hollow position before continuing on.
PLAY
50 unbroken kettlebell swings
3x
50-meter farmer's carry
10 pendulums
Play the game Boggle
Couch stretch
Cobra
Chest stretch