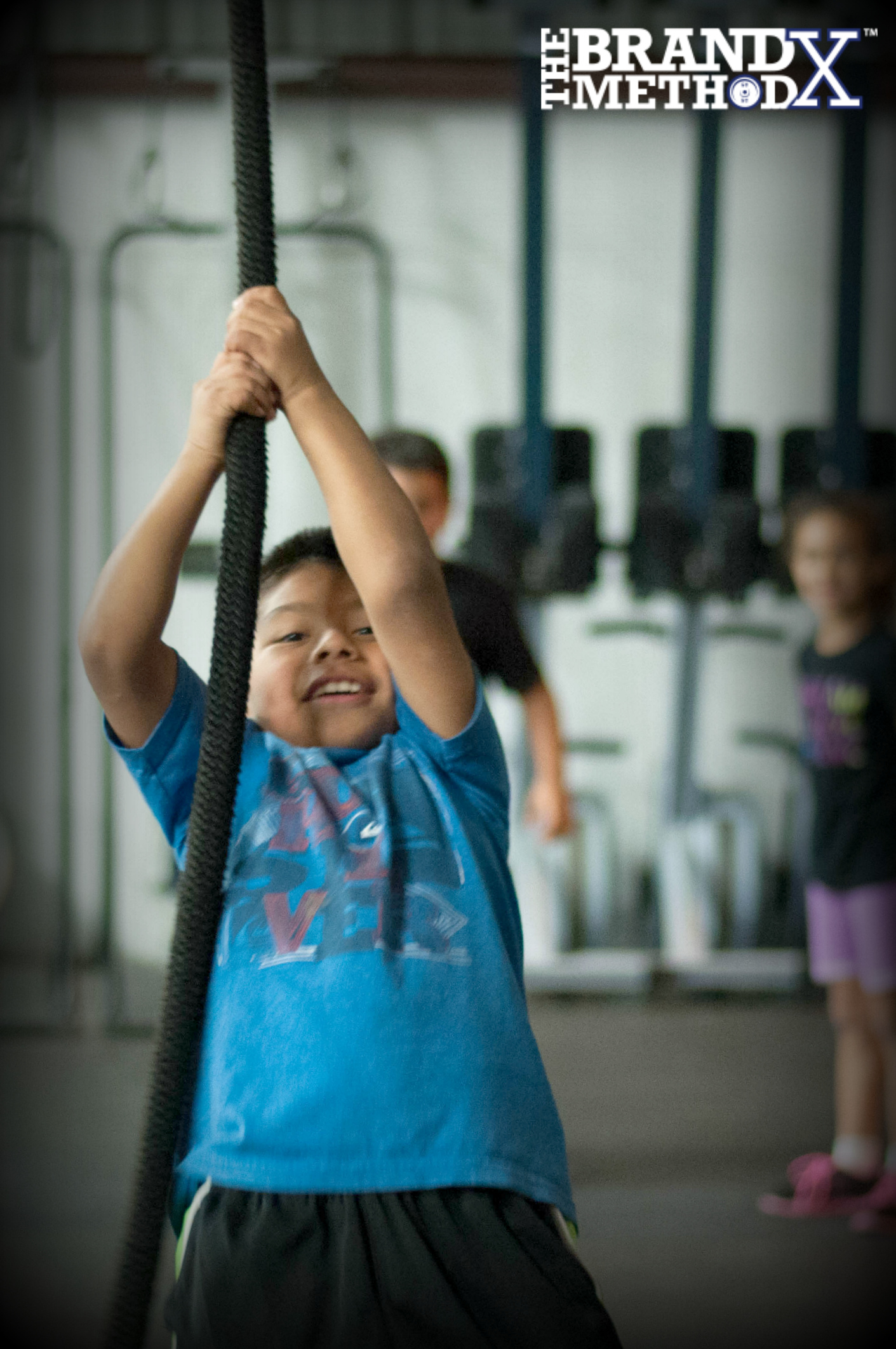 Tuesday, October 24, 2017
A Brand X Method™ Preschool Workout
FOCUS:
Box step up and down – practice stepping over, turning around and repeat.
WARM-UP:
2x-3x
5-meter run => squat
5-meter bear crawl => squat
CONDITIONING:
Step up and over a box
5-meter bear crawl to a hula hoop => 1 squat
5-meter run to cone => 3 burpees
GAME:
Tarzan Swing from rope while standing on a small box to a thick crash mat.
Trainer note: Spot children and stop prior to swing back toward box.