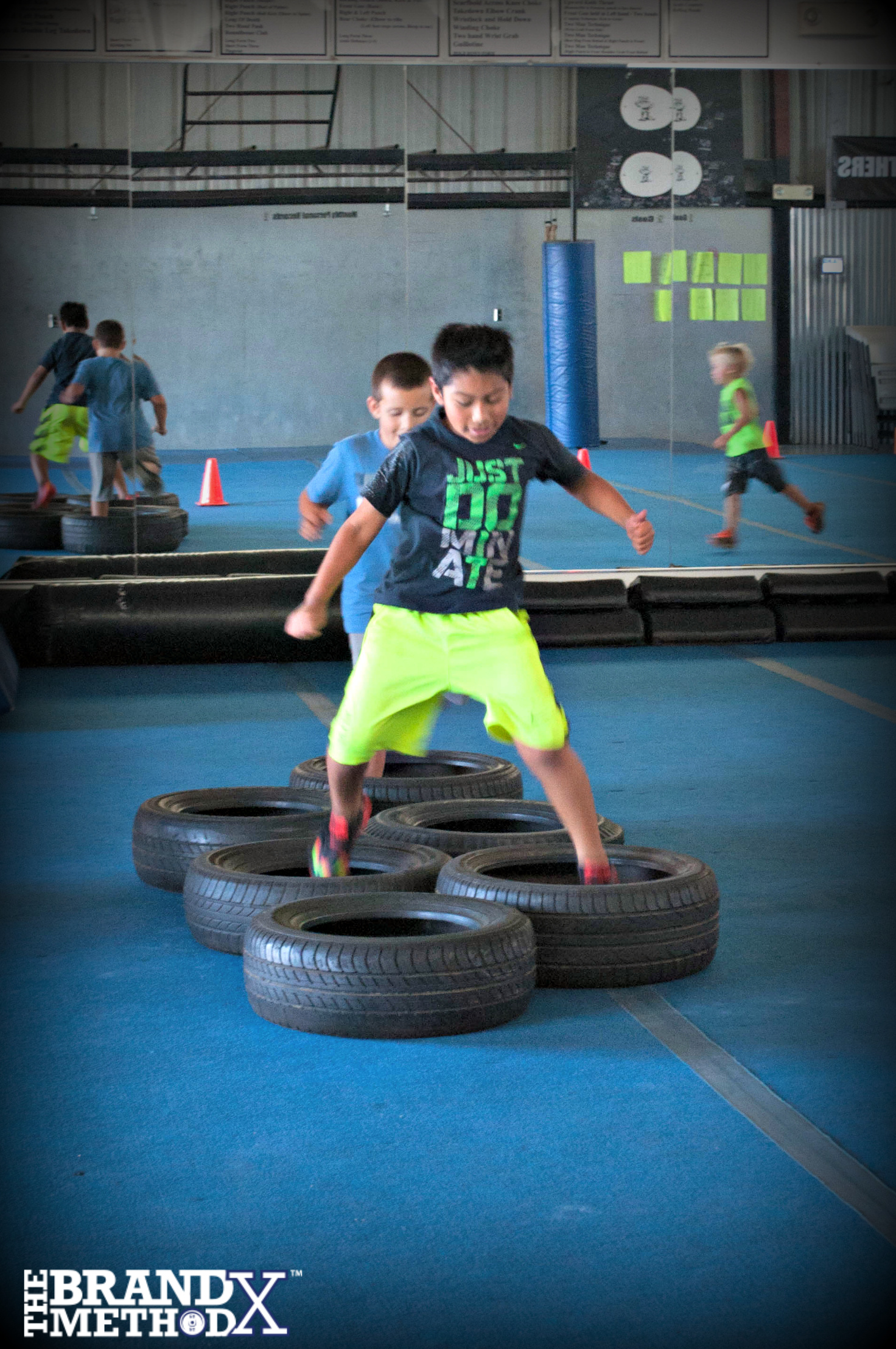 We are pleased to offer the first post for the TBXM™ Kids Monthly Focus.
The Monthly Focus comprises the major kids programming themes for that month.
Monthly Focus for June 2016
Foundational Movement: Kettlebell swing, push press
Physical Literacy: mirroring
Planes of Movement: transverse plane
Accessory Movement: headstands, handstands and progressions, plank/hollow
Moving forward, the Monthly Focus should appear on the first of every month.
If necessary, practitioners can refer back to the day of posting to find the Monthly Focus.
A Brand X Method™ Kids Workout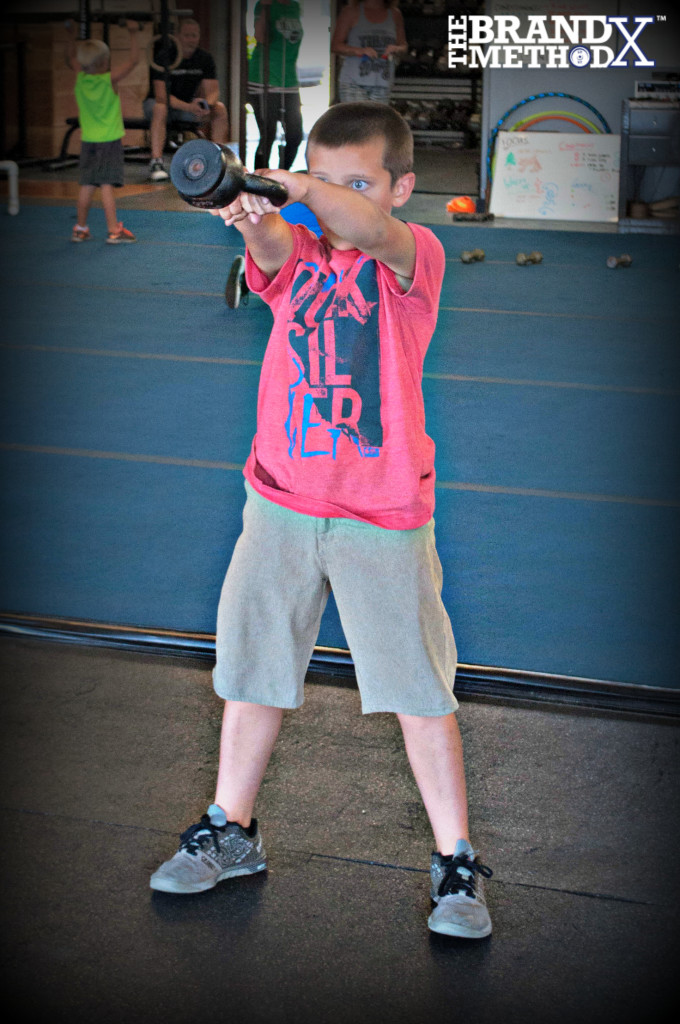 WARM-UP:
Tag holding one foot out in front – 3 mountain climbers every time foot is let go
FOCUS:
Kettlebell deadlift and swing, 4kg-12kg – review setup; stance is the same. Review hips back in both.
GET READY:
1:00 – runners stretch
1:00 – downward dog
CONDITIONING:
6:00-8:00
50-meter high-knee skip => 50-meter run back
10 kettlebell swings, 4kg-12kg
Run through 6 small tires
GAME:
Jousting