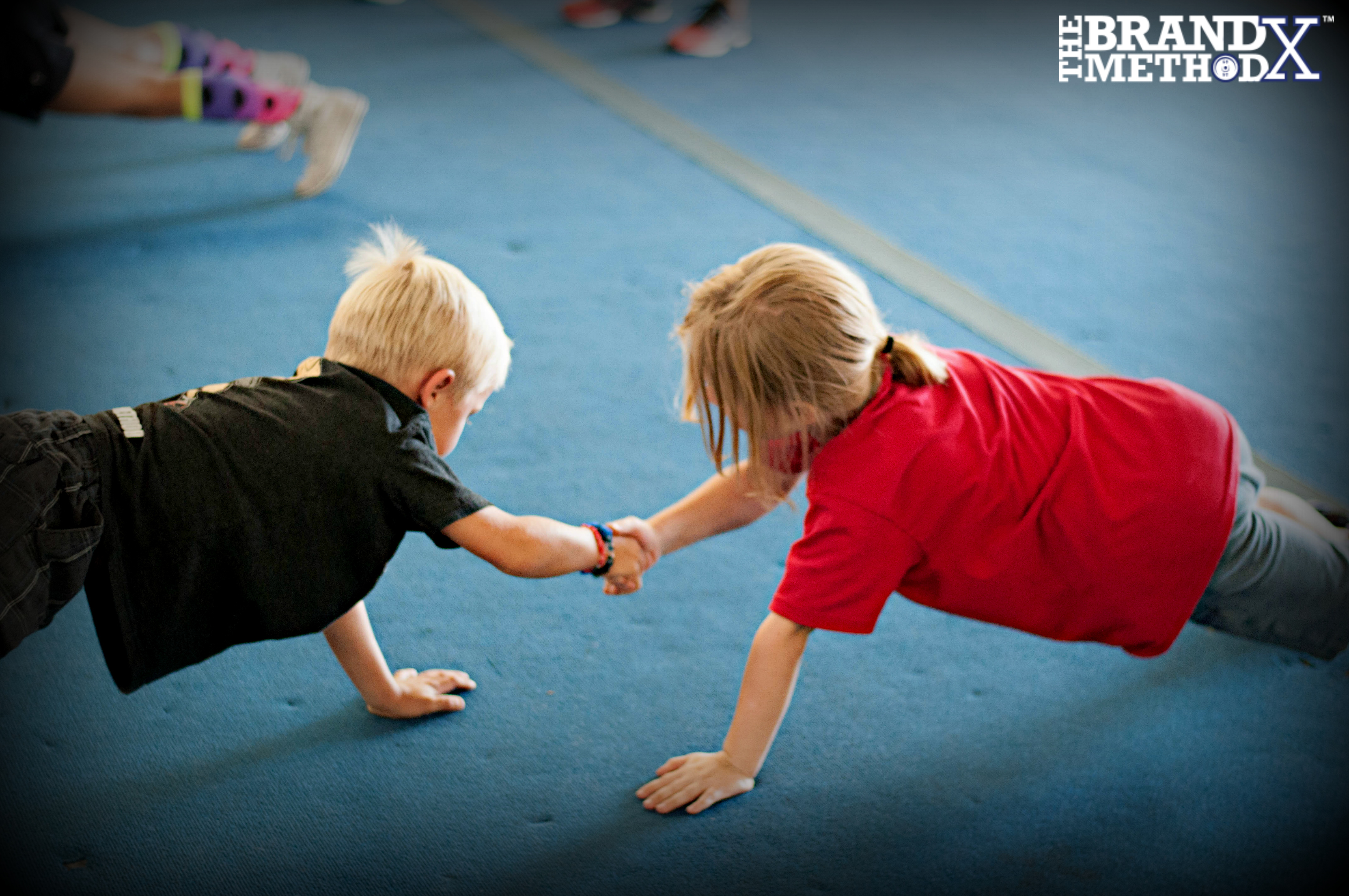 Tuesday, January 23, 2018
A Brand X Method™ Kids Workout
WARM-UP:
Play Tic Tac Toe with beanbags, AbMats or light bumper plates as appropriate to the group.
FOCUS:
Carry positions and safe shoulders – Discuss and demo shoulders back and down. Cue kids to "stand up straight" while walking. Practice slow farmer's walk with light dumbbells, 3#-10#.
GET READY:
1:00 wounded eagle
1:00 threaded shoulder on all fours each side
CONDITIONING:
Repeating lacrosse ball races – Stage two lanes, 3 locations plus start cone 5-10 meters apart.
Stop when whole team has cycled through twice and sits down.
GAME:
Plank games