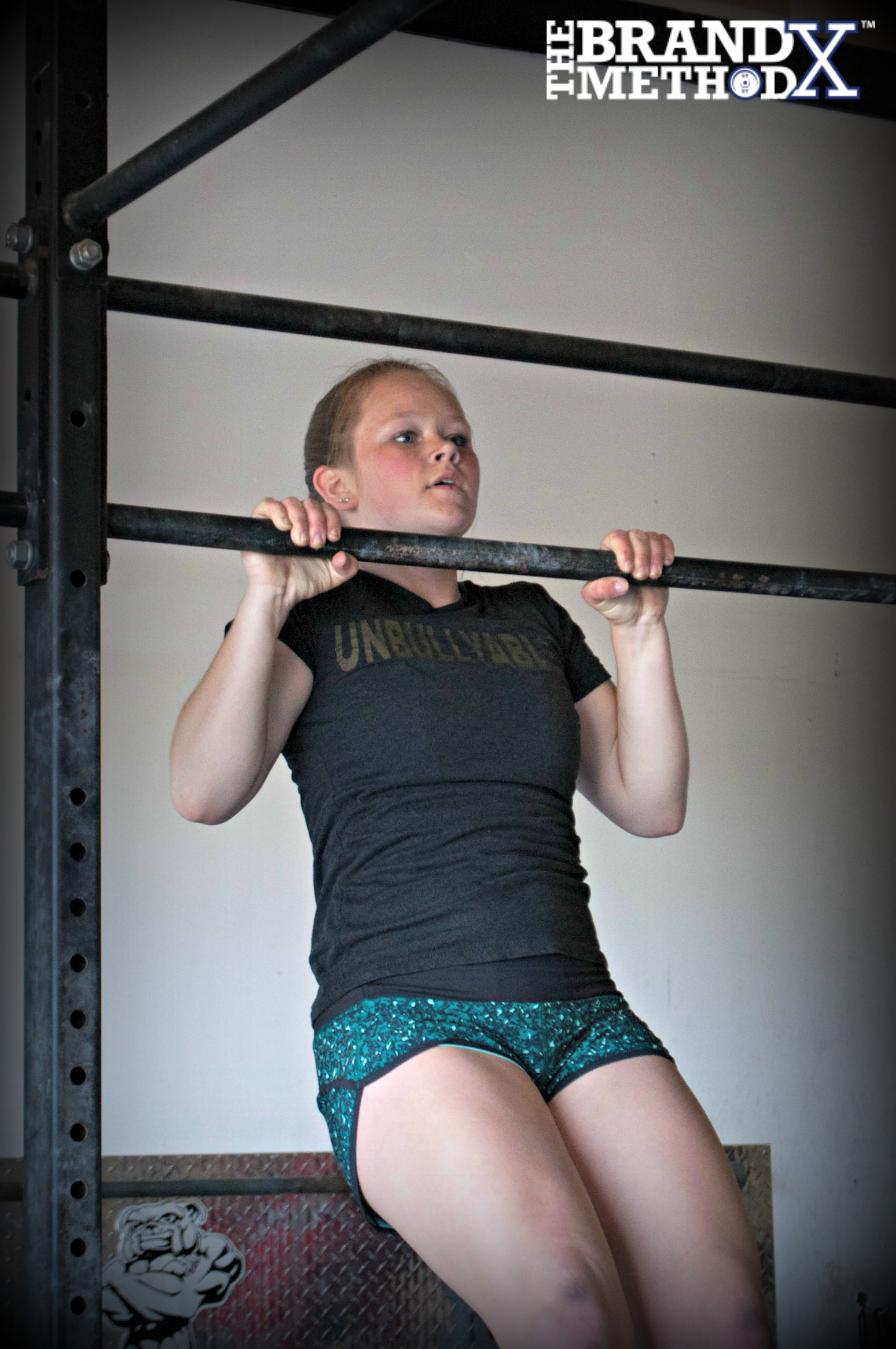 Thursday, October 10, 2019
The Brand X Method Teen Workout – Excel
PREPARE
2 forward rolls
10-meter bear crawl transition to 50-meter run => 50-meter backward run
2 handstand hold attempts
5 dodgeball throws dominant hand => 5 dodgeball throws weak hand
5:00 of mobility
3x
10 straight-arm bandy pull-downs
5 Hindu push-ups
PRACTICE
Shoulder position for pull-up and push-up
How far can you get in 12:00
Pull-ups*
10-1-9-2-8-3-7-4-6-5
Body weight skull crushers**
20-2-18-4-16-6-14-8-12-10
*This is a body weight strength workout. If unable to do pull-ups, do 5-7 rounds of 3-5 negatives. When doing the negatives one mistake is to drop the last 6 or so inches. Really fight each rep from top to bottom. One way to know if you are attempting too many is that the reps speed up or the last six inches are "skipped."
** Body weight skull crushers are as much a core stability as shoulder/triceps exercise. Raise the bar so that a good plank can be maintained throughout the movement.
PLAY
Barefoot
12:00
Landing practice 3x
Jump onto a box and stick the landing x 1
– Feet forward
– Knees tracking over feet
– Absorbing impact with hips
– Spine neutral
-Followed by-
Step off a box and stick the landing x 1
– Feet forward
– Knees tracking over feet
– Absorbing impact with hips
– Spine neutral
-Then-
5 step-back lunges
5 Cossacks
50-meter buddy carry
3x
10 pendulums
5 rockets using box each leg (looking for explosion)
Lat stretch
Triceps smash
Athlete's choice