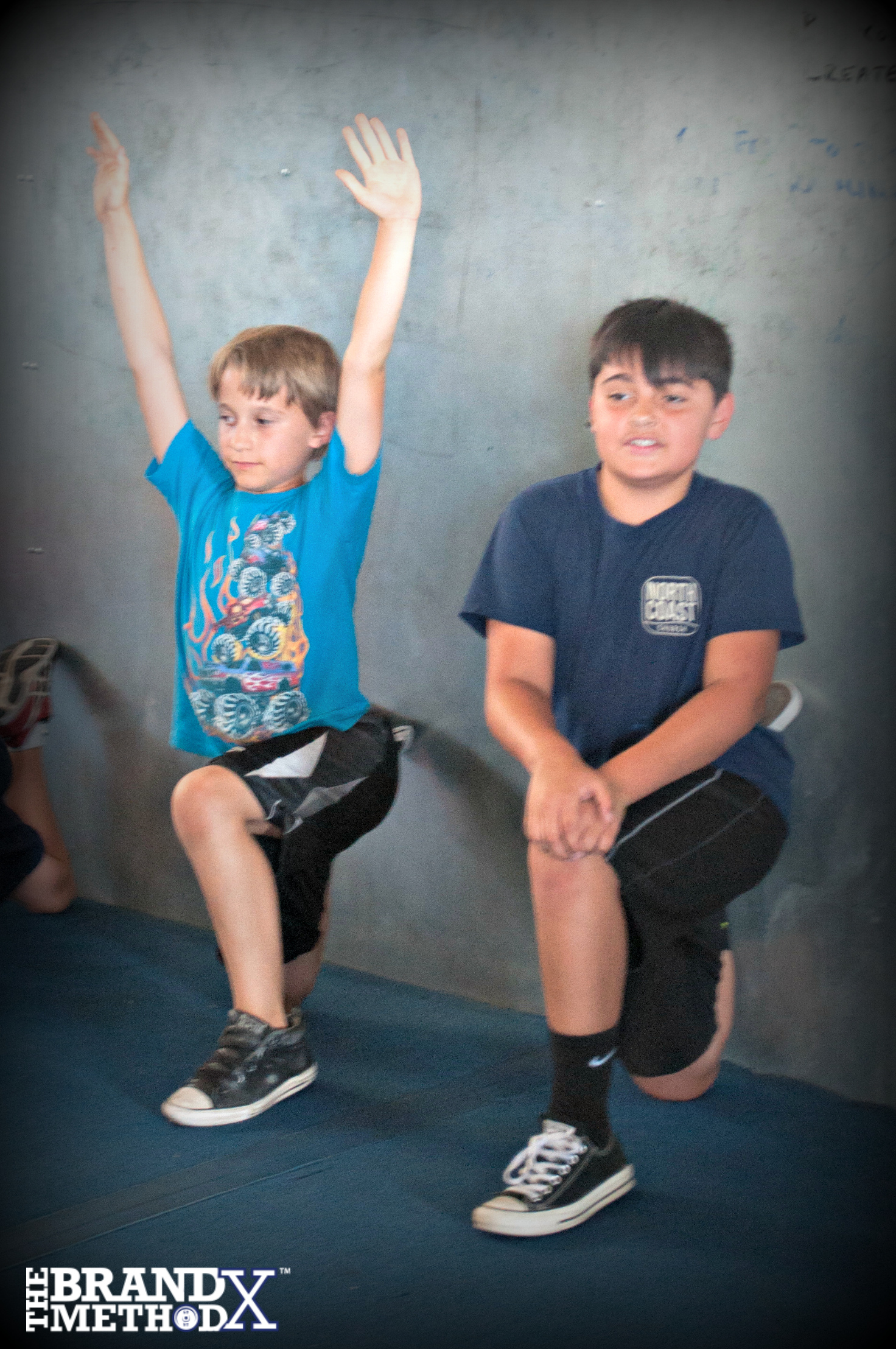 The Brand X Method™ Kids Workout – Explore/Express
PREPARE
MOVEMENT PREP:
For about 5:00
High-knee skip 10 meters
3 super slow squats
Repeat
GET READY:
1:00 couch stretch each side
1:00 Samson stretch each side
PRACTICE
MOVEMENT PRACTICE:
FOCUS:
Review Strong Tree, Muscles On and Waiting in the Outfield (WIO) Movement Skills positions 1-3
Discuss the use of WIO in picking things up (deadlift), squatting and jumping
Practice the deadlift with a bench behind each child, using a dodgeball-6kg kettlebell raised as needed to maintain hinge movement points of performance and neutral spine.
PLAY
WORK-PLAY:
3:00
5 deadlifts (adjusted as noted above for ROM and load)
10 box step-ups or jumps
15 mountain climbers
2:00
Throw dodgeball to a partner
3:00
5 push-ups
10 broad jumps
15 mountain climbers
GAME:
Avoid the Bomb – In a 30-meter x 30-meter play area – Using a designated player to hold the hula hoop horizontally and parallel to the floor at all times, players attempt to throw and sink "a bomb" into the hoop while the hoop holder avoids the "bombs" by running around the field of play. Holders are alternated every 45-60 seconds.