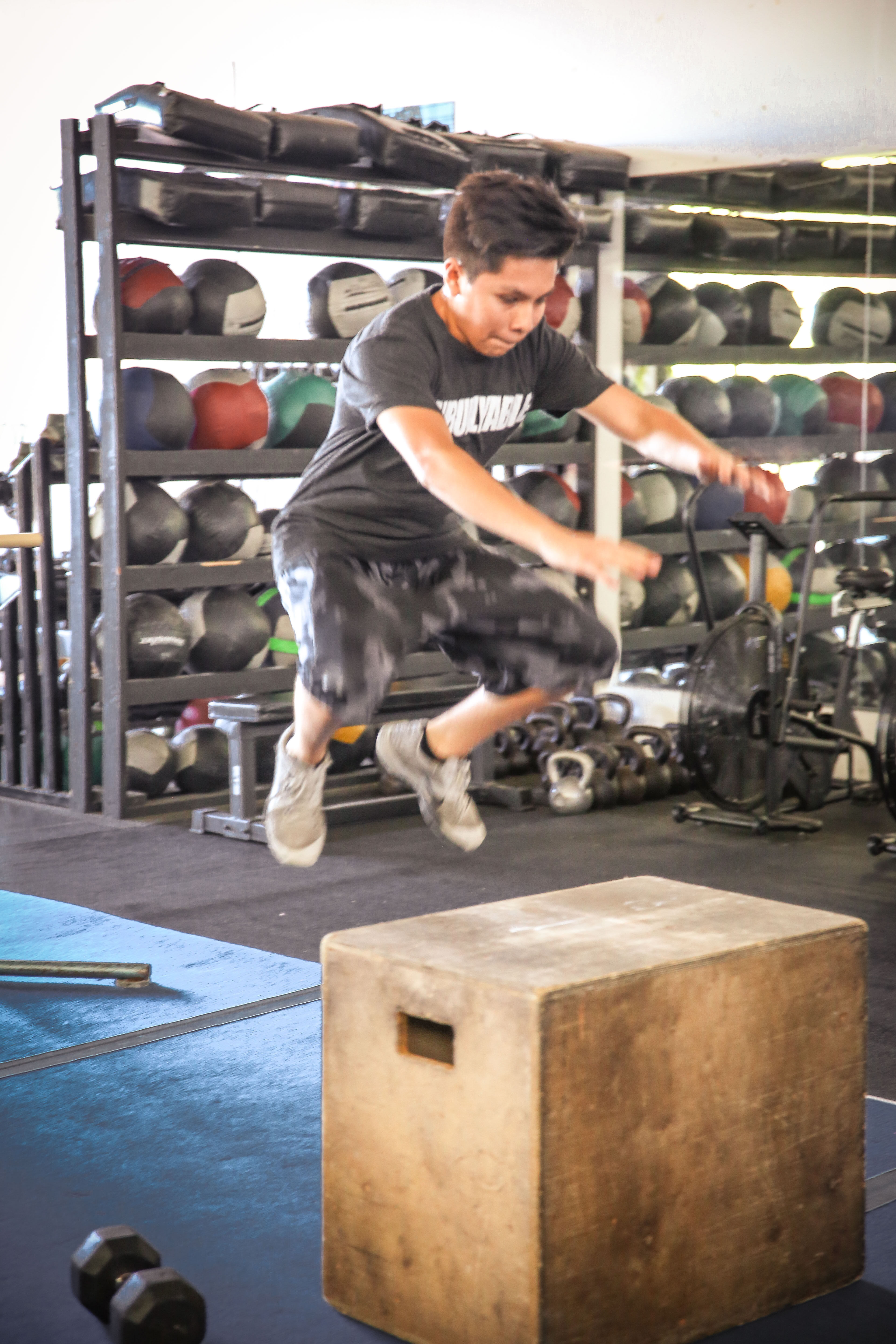 The Brand X Method Teen Workout – Excel
PREPARE
3x or 5:00
With a partner
2 handstand kick-ups and hold
Bear crawl 10-meter x 10-meter
10 jumping jacks
10 one-legged side-to-side hops, each leg across line
50-meter high-knee skip => 50-meter back pedal
5:00 mobility
2x
10 inchworms
3 broad jumps
PRACTICE
Knee position in box jump – soft landing
10:00
3 goblet squats
5 box jumps w/step-downs
30 high-knee skips
Goblet squats done tempo style—5 seconds down, 3-second hold at bottom, 5-seconds up. Each rep should take about 15 seconds. If your kids move off the squat faster than 45 seconds, they are probably going too fast.
Box jumps should land in perfect position and softly.
High-knee skips should be focused. Drive knee up hard trying to get height and distance.
PLAY
3x
5 dips
10 Hindu push-ups
10 push-ups
3x barefoot
10 modified skaters
10 kettlebell passes
30-50 barefoot pogos
Accumulate 5:00 in the bottom of the squat
Child's pose
Athlete choice