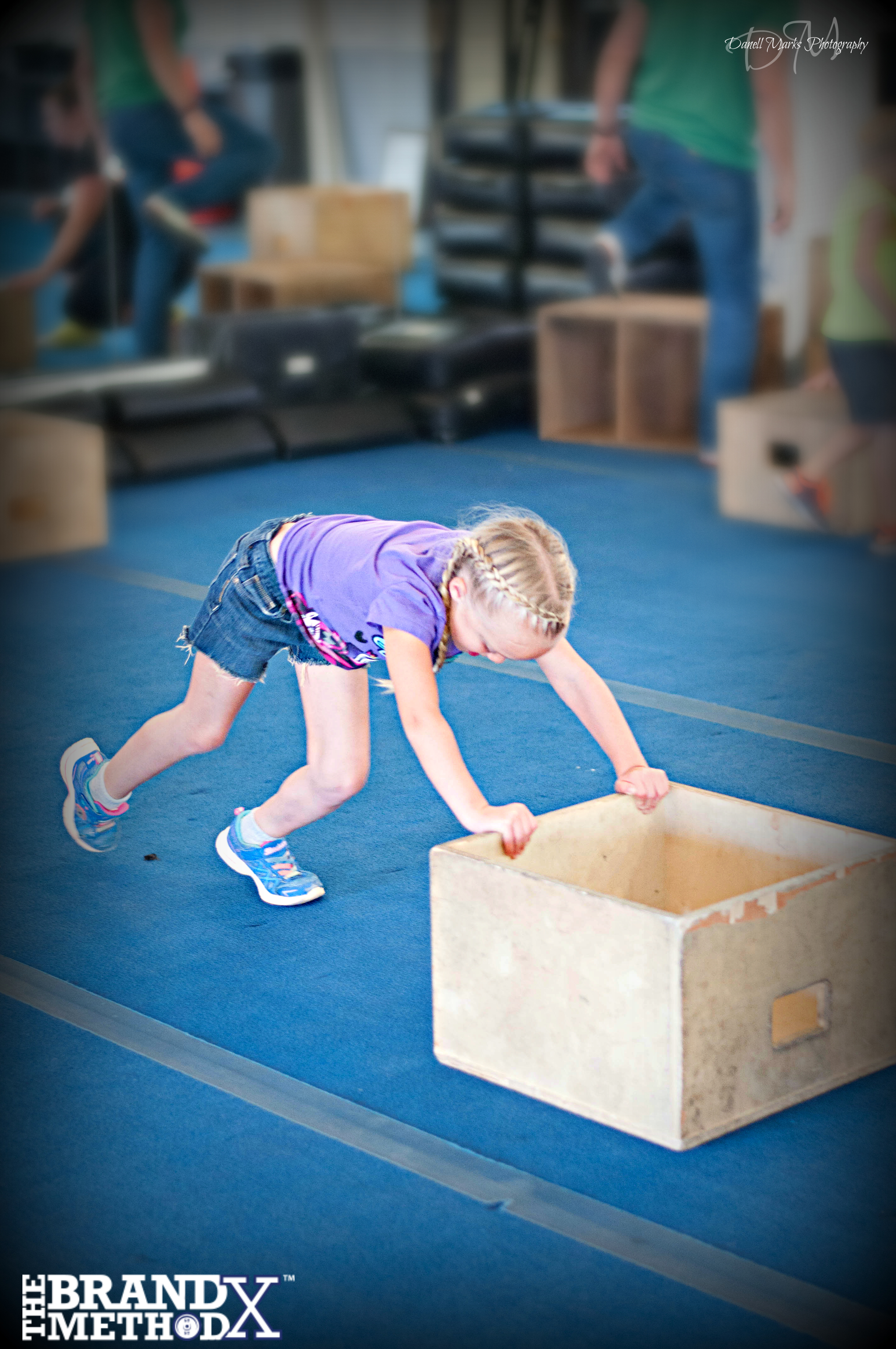 Thursday, January 24, 2019
The Brand X Method™ Kids Workout
PREPARE
Warm-Up:
Stinky Feets – Scatter 2 socks per child around large circular play area. Place central bucket for socks to be deposited into. Direct kids to start in a large circle outside the socks and to grab socks one at a time with one foot and hop on the other foot to drop in the bucket upon "go" signal from coach.
Focus:
Coach demo and review – Movement Skill "strong tree" bracing on the floor. Hollow hold positions 1-3
Get Ready:
1:00 V stretch at the wall
1:00 each side roped hamstring
MOVEMENT PRACTICE
Conditioning:
3x-4x of the following intervals
2:00
10-meter box prowler push
3 hinge or box squat over box
5 box or tire hurdle jumps
1:00
Free play with beach balls, dodgeballs, bubbles, clay, LEGOs, physio ball, Frisbees, ping pong paddles, etc.
PLAY
Game:
Coach demo two-handed cross-body rotational throws
Dodgeball with two-handed cross-body rotational throws only
5 grasshoppers if hit; 10 grasshoppers if thrown incorrectly