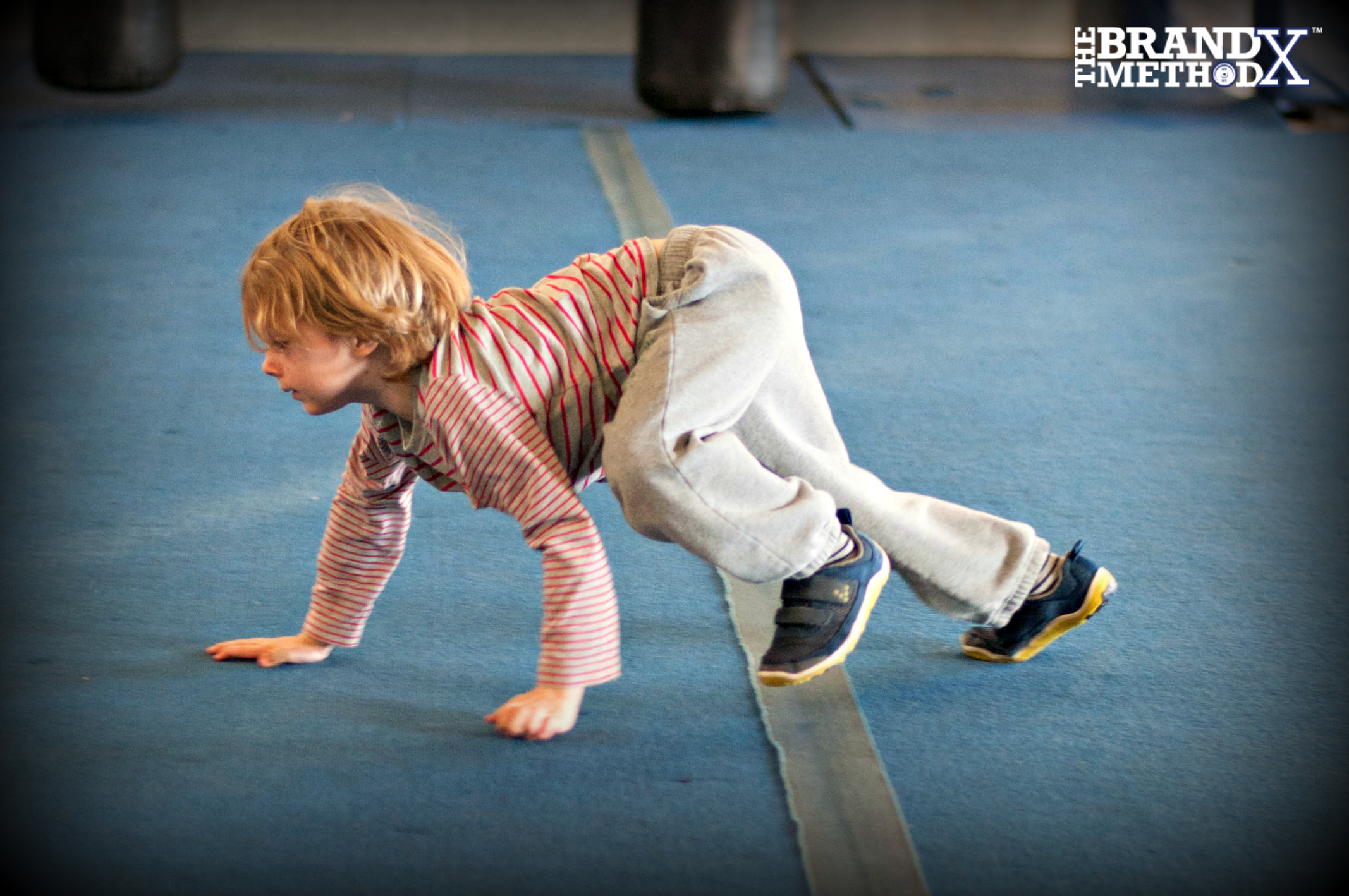 Thursday, August 30, 2018
A Brand X Method™ Kids Workout
WARM-UP:
BXK Telephone (to create a workout framework) – Trainer arranges kids 3 meters apart at cones in a circle. Trainer then whispers the following workout to first child who will bear crawl to the next child and whisper the workout. Each child whispers what he/she remembers to the next child. The final result will be written on the board and used to create the day's conditioning.
Trainer starts with:
High-knee skipping
10 inchworms
10 ring rows
Sprints
FOCUS:
Ring row – Cue pinching scaps before pull at bottom position and keeping body planked or planked with knees bent.
GET READY:
1:00 wounded eagle
1:00 wrist stretches
CONDITIONING:
See above and use the final translation of proposed workout. Make any adjustments to create the workout.
GAME:
King of the Ring