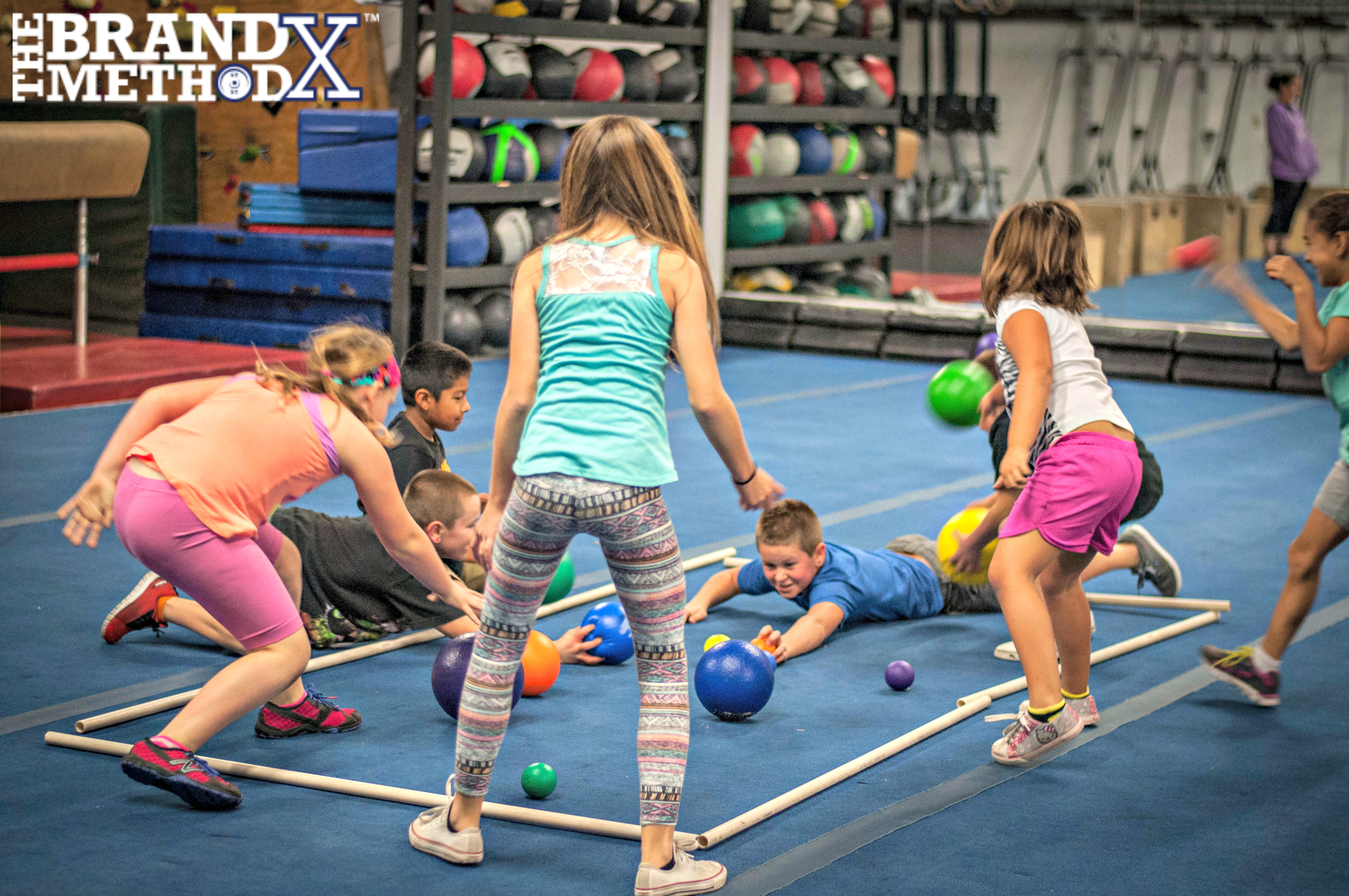 Sept. 2020 Kids Workout #3
Prepare
5:00
5 grasshoppers
High-knee skip 10 meters
5 jumping jacks
High-knee skip 10 meters
Get Ready
2:00 bottom of the squat
Practice
Movement Practice
Play Simon Says with "Waiting in the Outfield" Movement Skill, positions 1-3
If kids are caught moving when Simon hasn't said "Simon Says" they move to sidelines and do 5 tuck jumps.
Play
Work-Play
AMCAP 8:00-10:00
3 KB or db deadlift (use dodgeball-12 kg KB according to individual)
3 goblet squats with same implement/load
3 box hurdles
10 broad jumps
Game
Food Fight is a game played with soft objects around a 6'x12' "virtual table" on the floor made of rope, chalk lines, broomsticks or pvc. "Seats" at the table are one on short ends and two on long sides, equidistant from each other.
"Food" can be anything super soft, zipperless small pillows, bean bags, plastic wrapped paper towel balls, etc.- about 15-20 pieces is a good place to start. Starting from a "seat" upon "Go" players complete a given exercise (i.e.10 jumping jacks)
and then can throw "food".
Food must cross over the table
(cannot be thrown directly at a player without crossing the table)
Players may not step, kneel or stand on the table
Play stops once all food has been thrown
Reset table, choose a second exercise and repeat