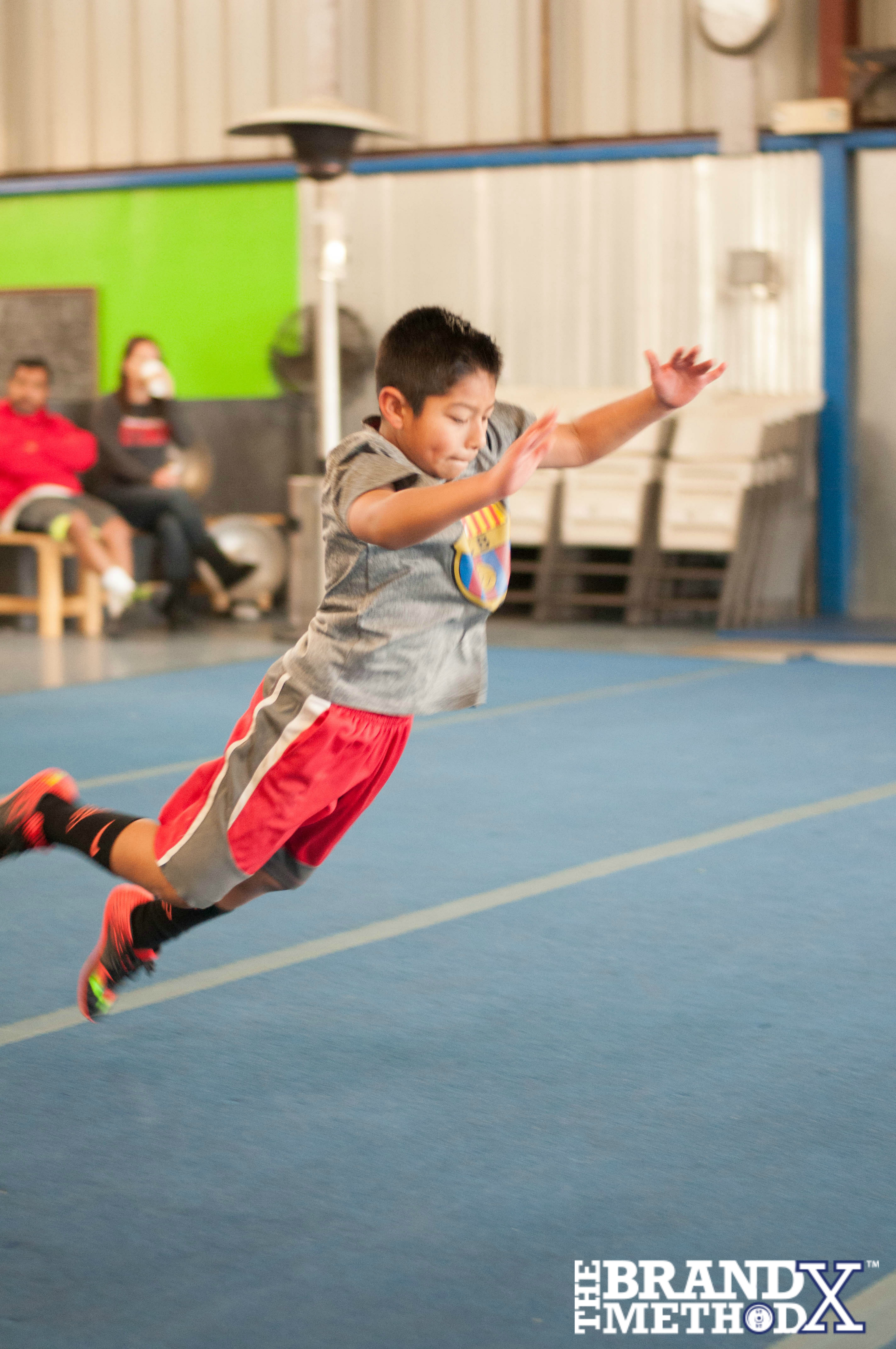 November 2019 Kids Workout #3 – Explore/Express
Full programming is provided to Brand X Training Centers.
Click here to learn how to become a Brand X Training Center 

PREPARE
1:00 any kind of hop
1:00 any kind of squat
1:00 any kind of jump
GET READY
2:00 frog stretch
PRACTICE
MOVEMENT PRACTICE
Review jumping jacks. Ask kids what Movement Skills they need to think about when doing jumping jacks. Have them do 25. Have them try "running jacks," a side shuffle while doing jumping jacks.
PLAY
WORK-PLAY
10:00-12:00
5 "perfect thrusters" unloaded
10 broad jumps
10 jumping jacks
5 push-ups
GAME
Pulling Plank Games – Focus on plank games where you reach toward your opponent to pull them toward you with one arm; switch arms; play thumb wrestle first then pull; paper, scissors, rock (roshambo) to start, etc.