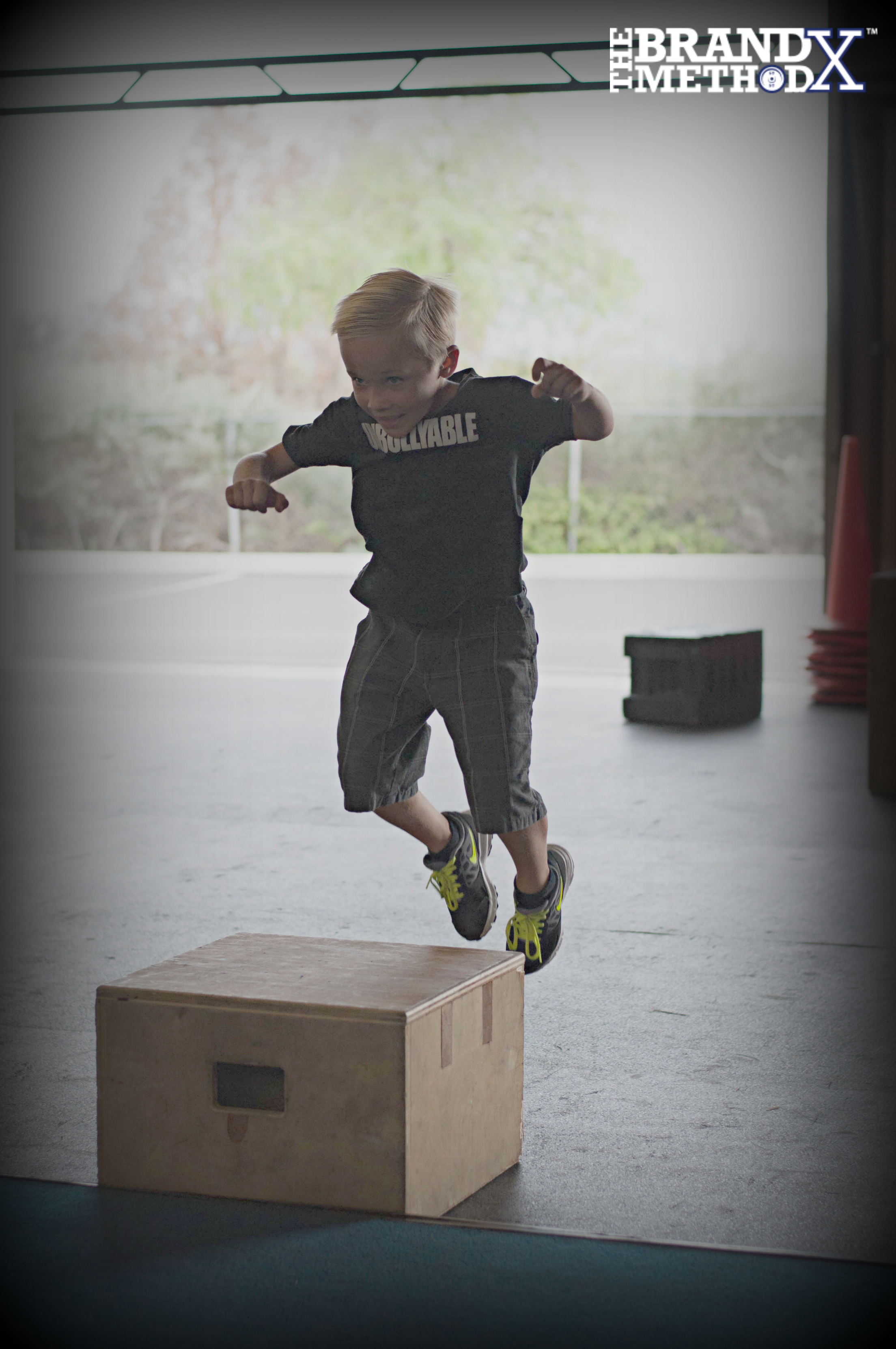 The Brand X Method Kids Workout – Explore/Express
PREPARE
5:00
Create a large cone course 30 meters x 30 meters. Have kids kick dodgeballs around the course any way they want; allow for improvisation.
GET READY
1:00 alternate cat-cow yoga stretch
1:00 each side triangle against the wall
PRACTICE
MOVEMENT PRACTICE
Demonstrate and review a cross-body plank pass: from a plank position child reaches with one arm underneath and across midsection to move a light object or dumbbell to opposite side of torso, switching hands to move back, etc. Plank must be maintained and goal is not to lose solid plank position. Have kids practice, use plank progressions (one knee down for a few seconds at a time as needed) rather than allow twisting or loss of plank.
PLAY
WORK-PLAY
AMGMAP in 10:00-12:00
5 push-ups
10 grasshoppers
10 cross-body plank passes (marker-10# dumbbell according to ability to maintain plank)
10 box squats
10 box jumps or step-ups
GAME
Lateral Plank Walk Races – Coaches stop players who lose plank by tapping shoulder and player returns to start position.