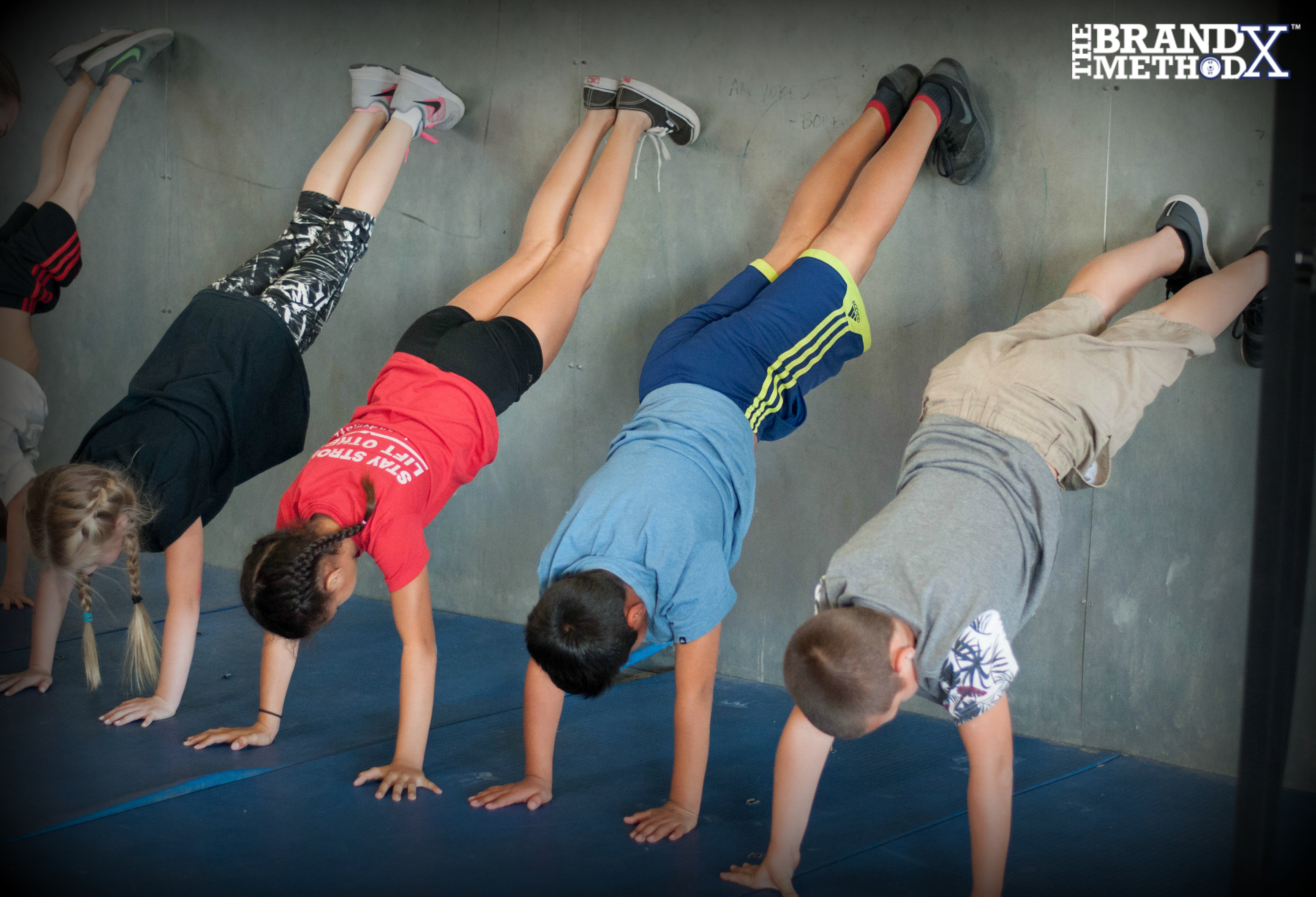 A Brand X Method™ Kids Workout
WARM-UP:
Simon Says w/blocked squats, box squats, and deadlift setup
FOCUS:
Kettlebell deadlift – circle up w/trainer in center showing common faults
GET READY:
1:00 – child's pose
1:00 – piriformis stretch
CONDITIONING:
2 rounds
AMGMAP in 3:00
5 handstand push-ups on box or wall
5 floppies
5 blocked squats
2:00
Beach ball, Frisbee, ping pong or dodgeball catch – challenge accuracy and distance, spin, throw backward, etc.
GAME:
Set up 2 sets of cones 10 meters apart with a bucket and hula hoop at each of the far cones. Kids carry small 4#-6# medicine ball to bucket, attempt 3 hula hoop twirls, then carry ball back to start.