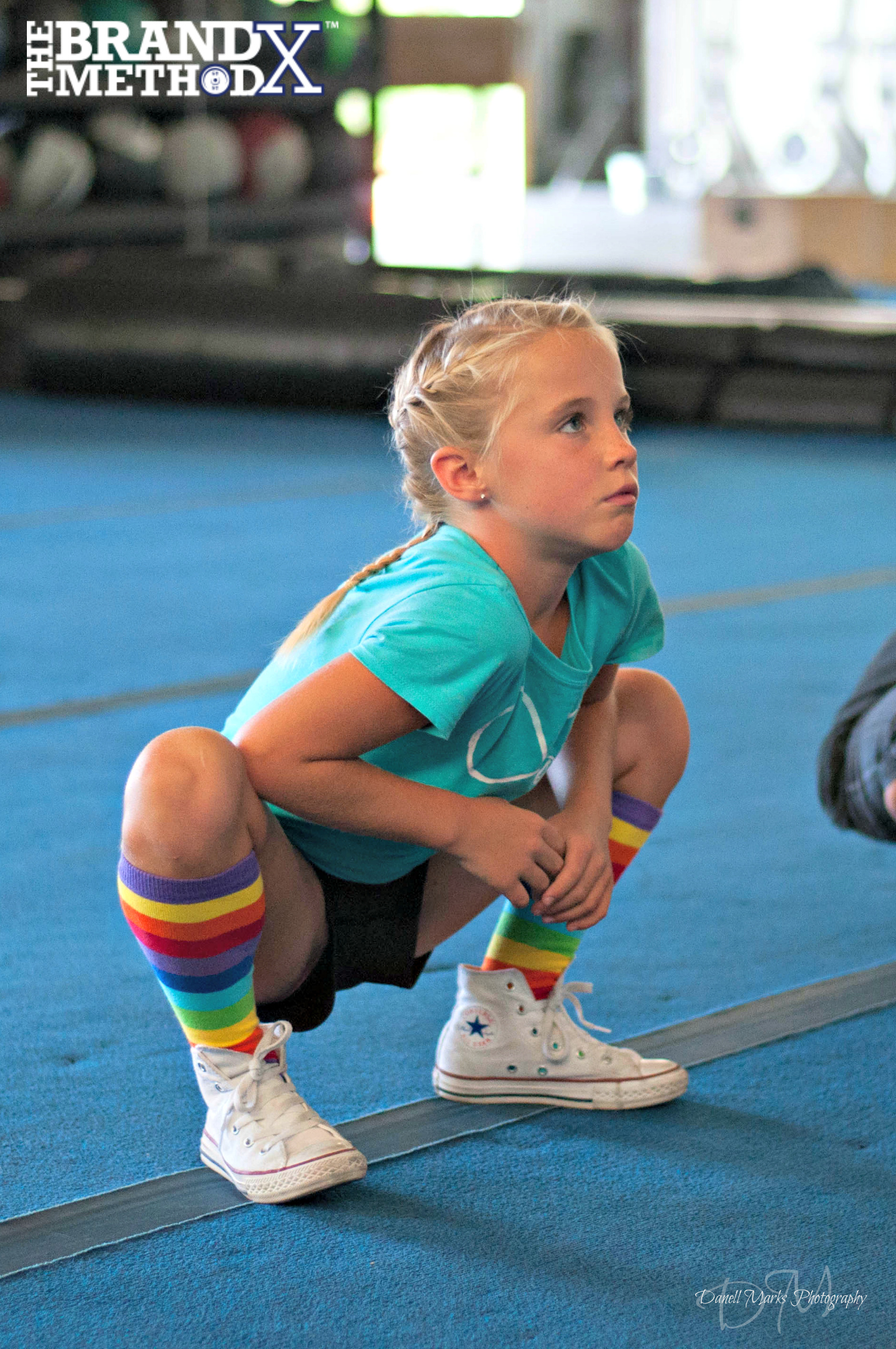 A Brand X Method™ Kids Workout
WARM-UP:
3:00-5:00
Shuttle runs
FOCUS:
"Drop" portion of Dip-Squeeze-Drop-Stand – Define as a front squat and demonstrate what the position looks like.
GET READY:
1:00 bottom of the squat
1:00 runner's stretches each side
CONDITIONING:
3x-4x
1:30 intervals
Jump rope
Medicine ball relay in a large circle
Use 2-4 positions marked with flat cones
GAME:
Three Cups w/medicine or lacrosse balls under jump boxes – Ask kids to lay on their tummies face down and cover their eyes while trainer hides the ball under one of the boxes. Ask kids to do any box movement (eg, squats, step-ups, jumps, incline push-ups) x 5-10 reps, and the fastest good mover gets to guess which box the ball is under.