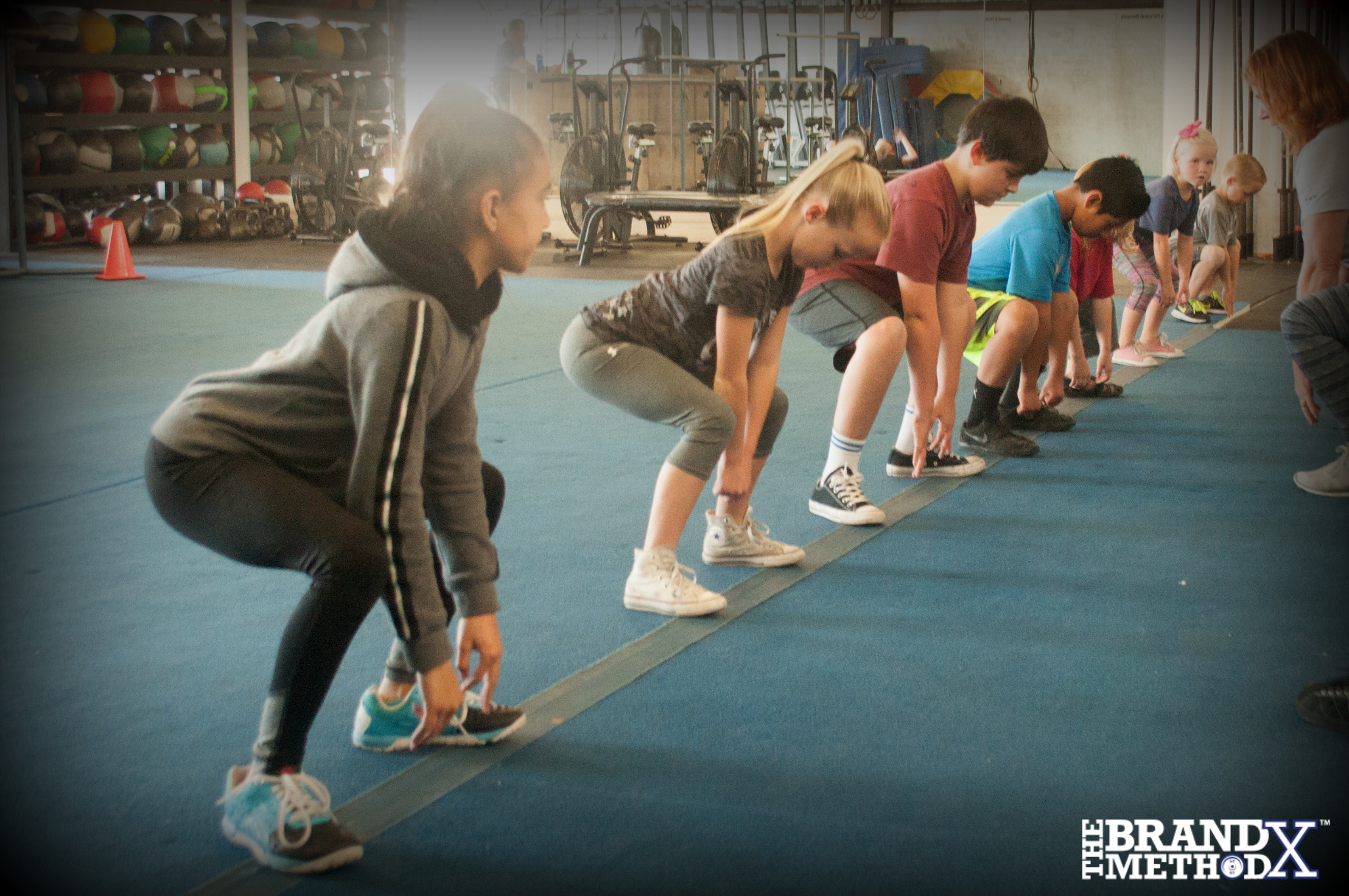 A Brand X Method™ Kids Workout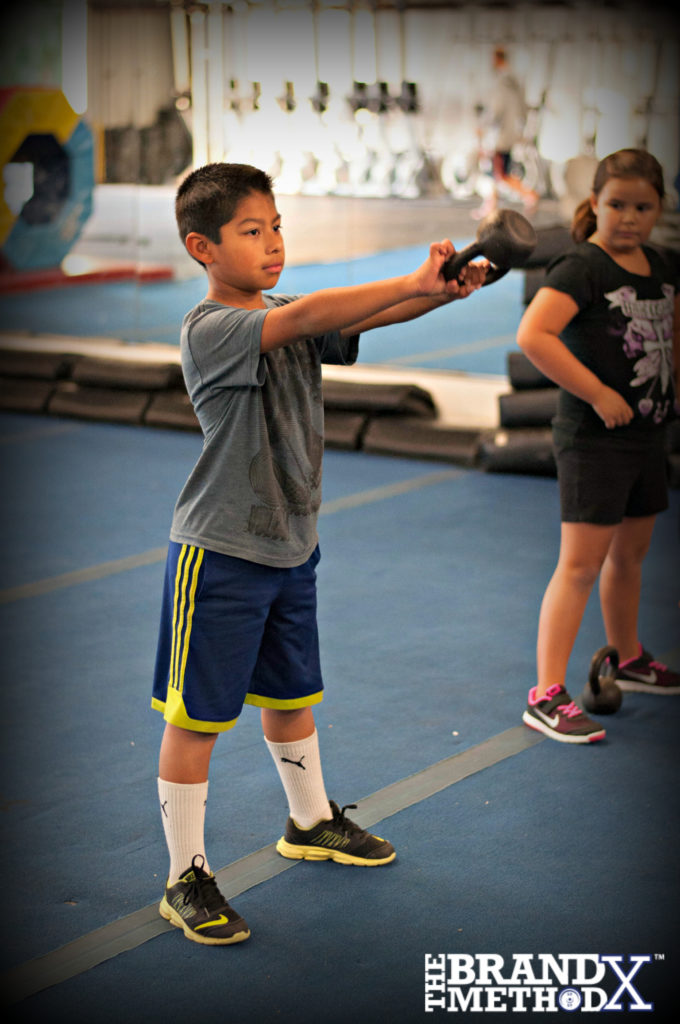 * Good listening habits – Explain that the trainer will describe the location of two hidden tickets any time during class today. Tickets can be for anything you see as motivating—10 minutes on the rings with your help, a t-shirt, being a class helper, etc. Make sure to say where the tickets are sometime during class.
WARM-UP:
Pillow case/sack races
FOCUS:
Angry Gorilla – demo Angry Gorilla walk one step-reset. Angry Gorilla race w/focus on reset of back and shoulders each step.
GET READY:
1:00 – down dog
1:00 each side – Samson stretch
CONDITIONING:
AMGMAP in 8:00
4 small tire Spartans (1 rep = flip tire from a good angry gorilla position, jump in and out to the other side)
8 kettlebell swings, 4kg-8 kg
50-meter sprint
GAME:
Tic Tac Toe w/socks or beanbags – On "Go!" first kid on each team grabs an implement (marker) and sprints to the tic tac toe grid, places the marker in an open square, and sprints back to tag the next player's hand. That player picks up a marker and repeats the process. If all markers have been placed without a winner (three in a row), then players continue to sprint to the grid and move their team's markers until three are lined up in a row.