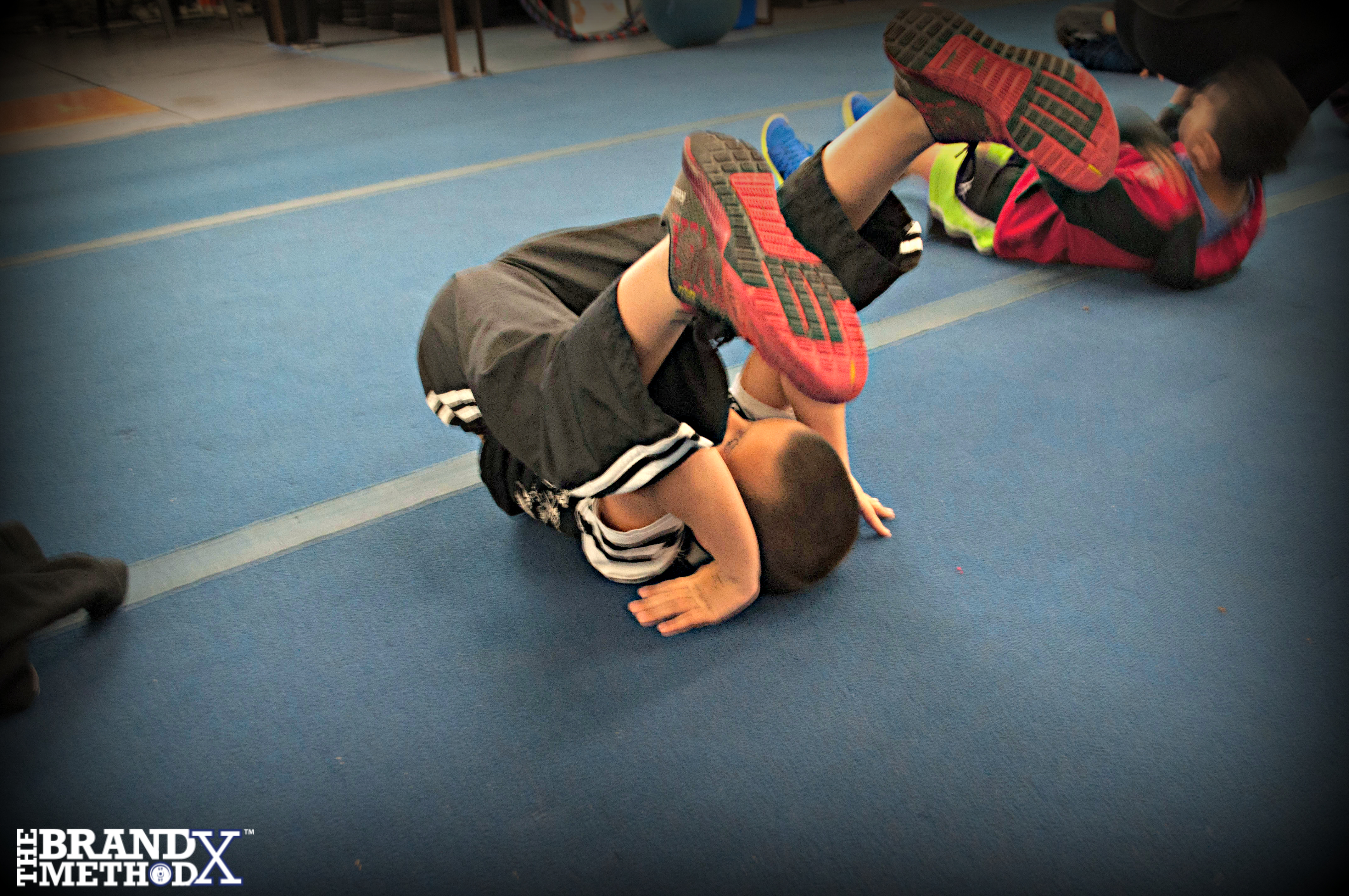 A Brand X Method™ Kids Workout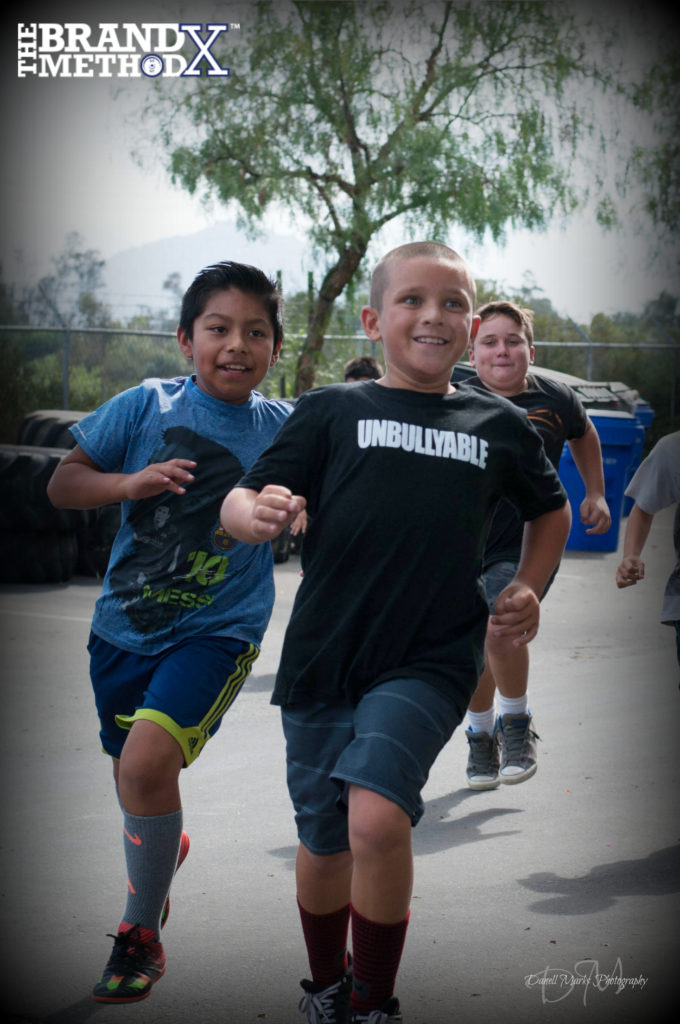 WARM-UP:
Dragon Tails w/socks or paper towels – Similar to tag or capture the flag, each child has a dragon tail (paper towels folded length ways works the best) lightly tucked into the back of their waistband. The person that is "it" has to grab someone's tail.
FOCUS:
Knees-to-elbows on floor
Toes-to-bar on floor – knees up and shin "flick"
Transfer to bars for practice
GET READY:
1:00 each side – couch stretch
1:00 each side – Achilles stretch
CONDITIONING:
8:00-10:00
50-meter sprint
0:30 – plank hold
50-meter sprint
1:00 – bottom of the squat
GAME:
Clean the Yard – Divide play space evenly. Place equal numbers, sizes and types of objects all over both sides. Upon go, each side attempts to return all items to a bucket or hula hoop fastest. *Any time an object is deadlifted or cleaned with less than magnificent form, everyone freezes and does 3 burpees.