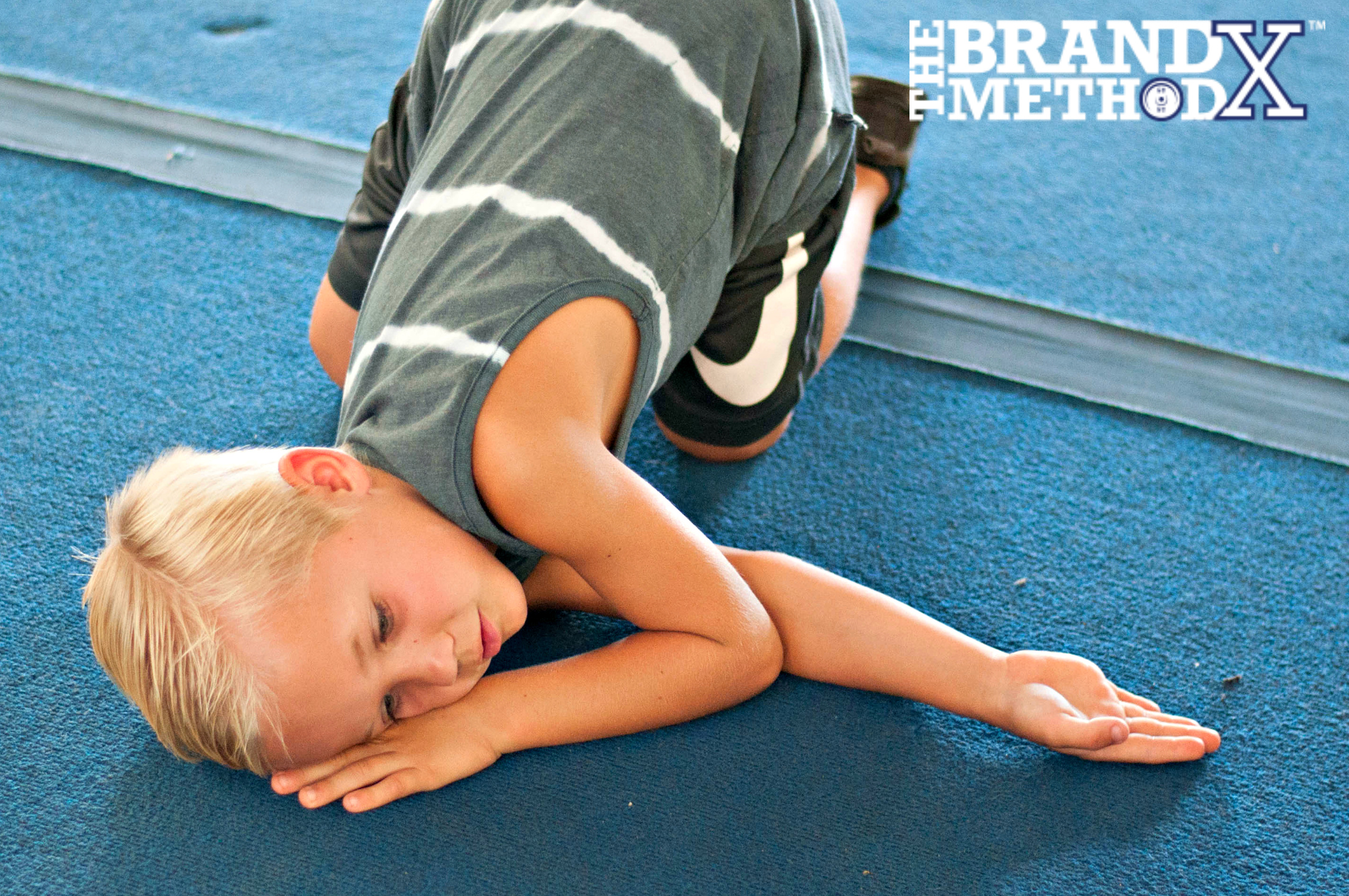 A Brand X Method™ Kids Workout
* Good listening habits – Explain that the trainer will describe the location of two hidden tickets any time during class today. Tickets can be for anything you see as motivating—10 minutes on the rings with your help, a t-shirt, being a class helper, etc. Make sure to say where the tickets are sometime during class.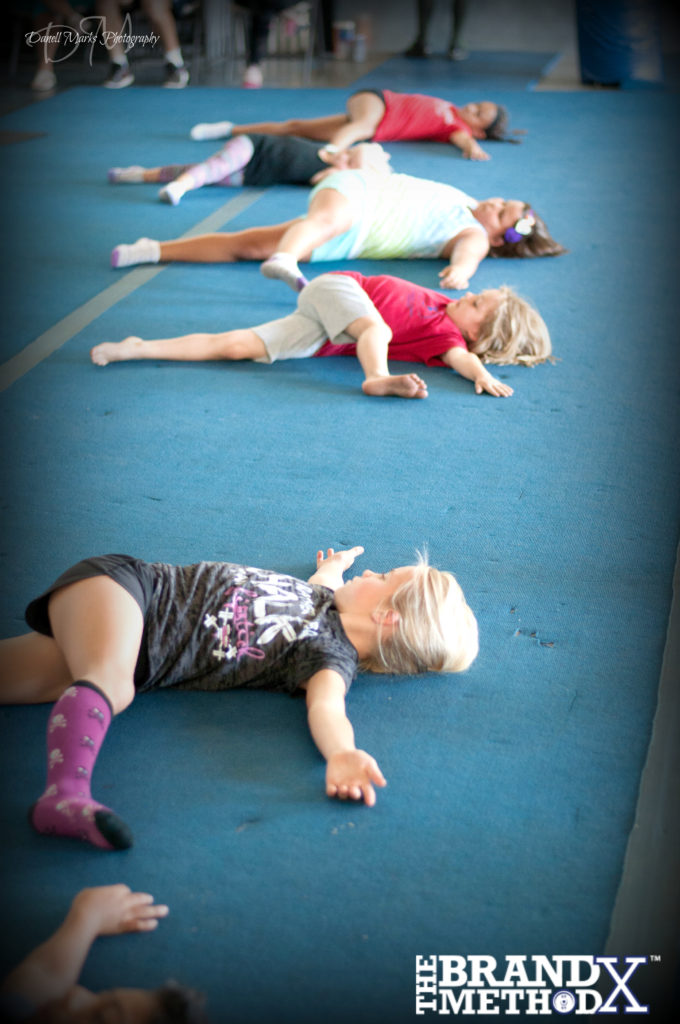 WARM-UP:
5 x 50-meter sprint
Rest 30 seconds in between
FOCUS:
Pull-up – progressions and practice. Assisted at parallel bars or pull-up station with balls of feet, shoelaces down and jumping.
GET READY:
1:00 each side – piriformis floor stretch
1:00 each side – threaded shoulder on all fours
CONDITIONING:
2 rounds
2:00 – 3 dumbbell hang power cleans, markers -10#
10 mountain climbers
1:00-1:30 – free play (stage a variety of fun things, eg,  dodgeballs, soft frisbees, hula hoops)
GAME:
PVC Maze – Create a maze using PVC laid flat. Decide if you want to create a single entrance and exit (maze is run for time) or multiple entrances and exits for a (multiuser race format). Avoid creating dead ends, but do create multiple exit paths.