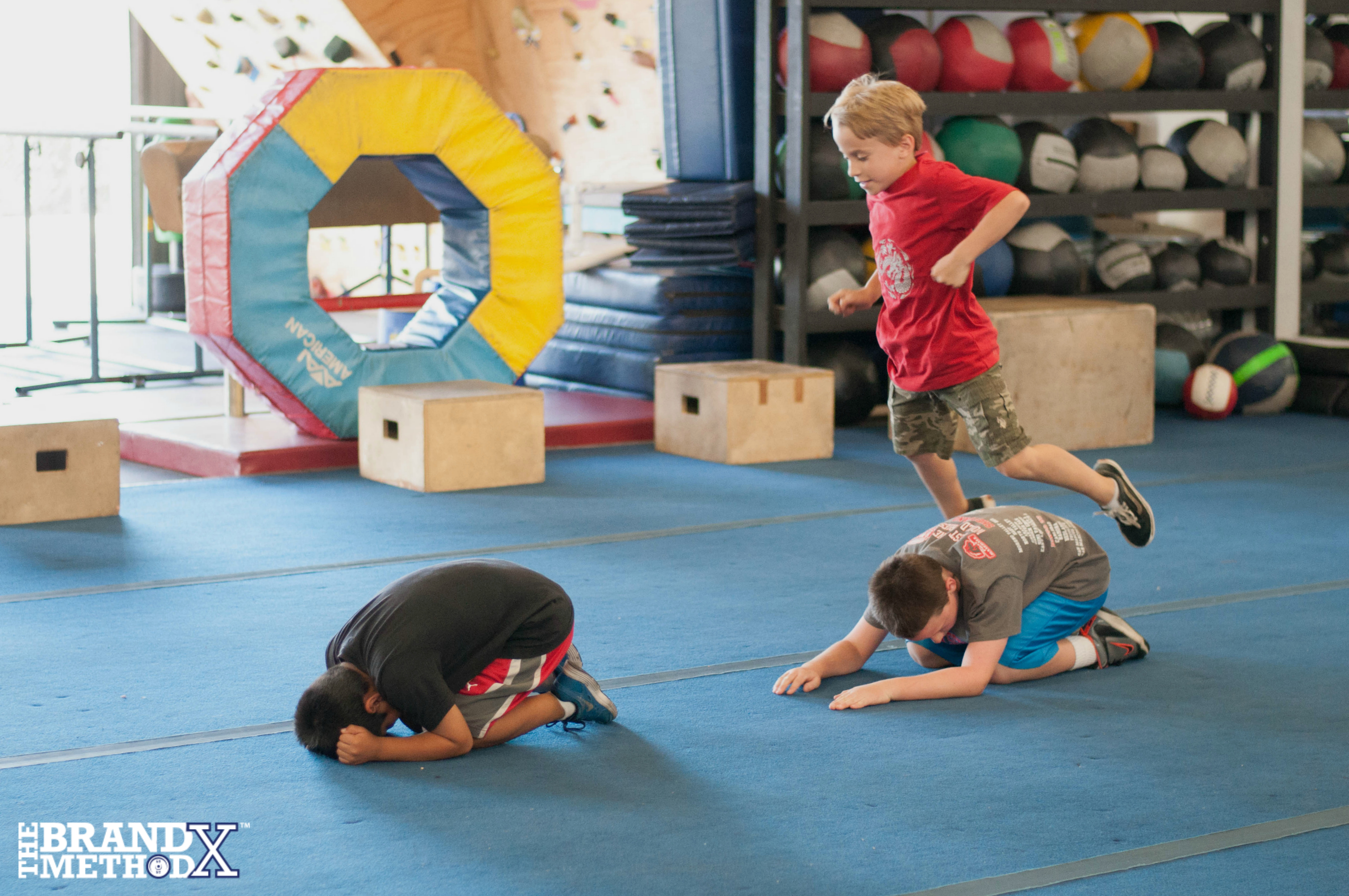 The Brand X Method Kids Workout – Explore/Express
PREPARE
MOVEMENT PREP:
2:00
Animal walks
3:00-5:00
Use one or more large plyo or physio balls. Allow kids to experiment by throwing and bouncing to a target (chalk circle, hula hoop), bounce over a cone, or bounce into a tire. Experiment with short throws and high bounces, long throws low bounces.
GET READY:
1:00 child's pose
1:00 bridges
PRACTICE
MOVEMENT PRACTICE:
FOCUS:
Practice hinge/bend – Send hips back over a bench, keeping knees over midfoot, back flat.
Repeat holding a dodgeball from raised position. FOCUS: on hinge/bend practice while shortening ROM for consistency prior to full ROM.
PLAY
WORK-PLAY:
2x
2:00
5 slow hinge/bend. Deadlift using a dodgeball, mini 4#-10# medicine ball, or kettlebell with raised start position
10 grasshoppers
Bear crawl 20 meters
2:00
Bar play, pull-up attempts, hollow holds, hanging, monkey swings, money taps, 360 degree turns
GAME:
Leap frog races