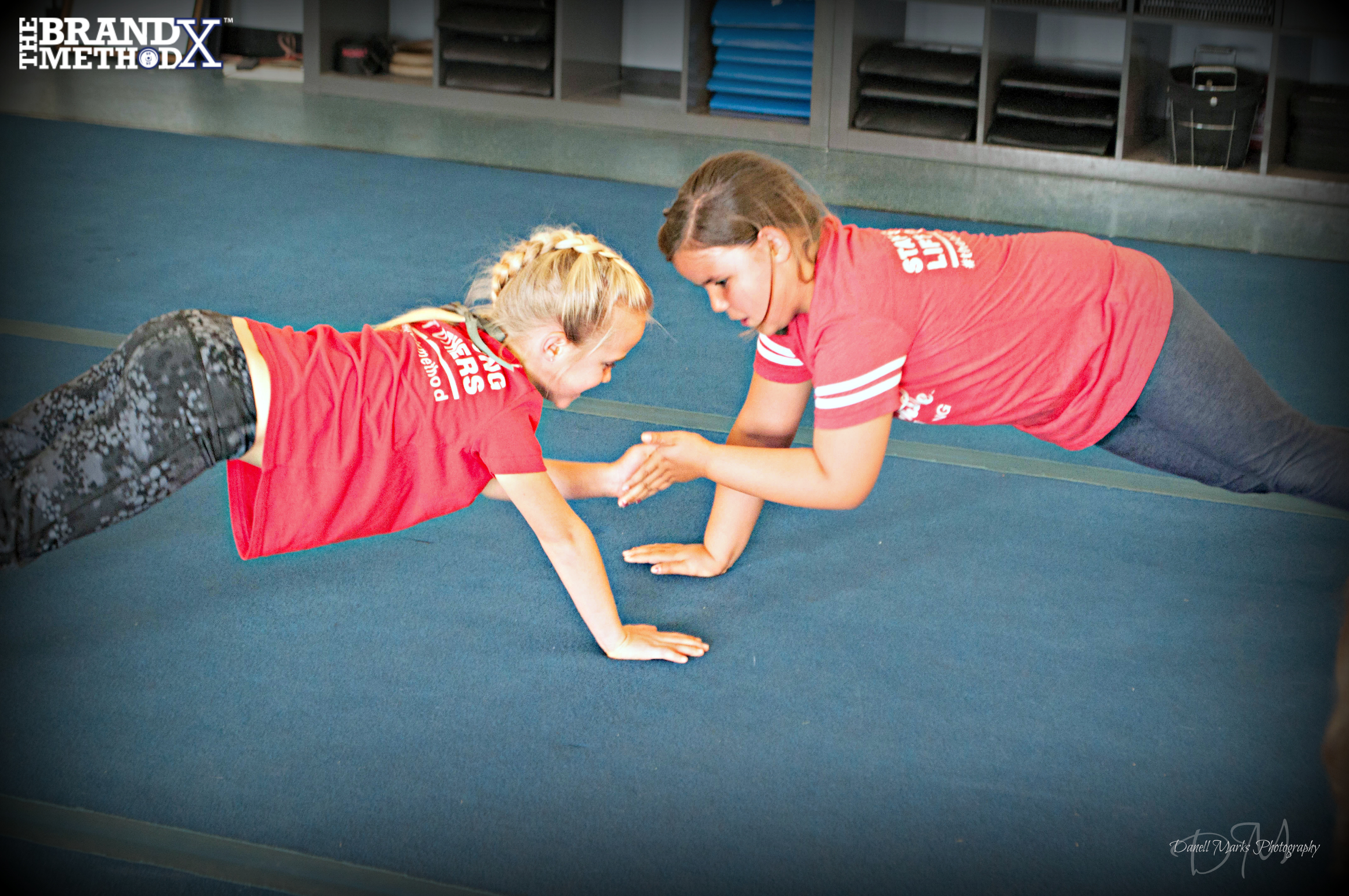 A Brand X Method™ Kids Workout
WARM-UP:
3:00-5:00
1:00 plank games (spin, clap or shake opposite hands, push, etc.)
25 jumping jacks
FOCUS:
Jumping and hurdling – "Hurdler position," straight and trailing leg. Demo and practice splitting with a forward and trailing leg.
GET READY:
2:00 runner's stretches
CONDITIONING:
2x
1:00 push-up to plank – "strong tree," muscles on, tight tummy
1:00 run lap and over low 10"-12″ hurdles
1:00 jumping jacks
1:00 side shuffle
GAME:
Max Stack – Using soft but sturdy items such as small crash mats or martial arts pads, create stacks for kids to split hurdle. Gradually add to the stack to allow each child to attempt his or her own max running hurdle.