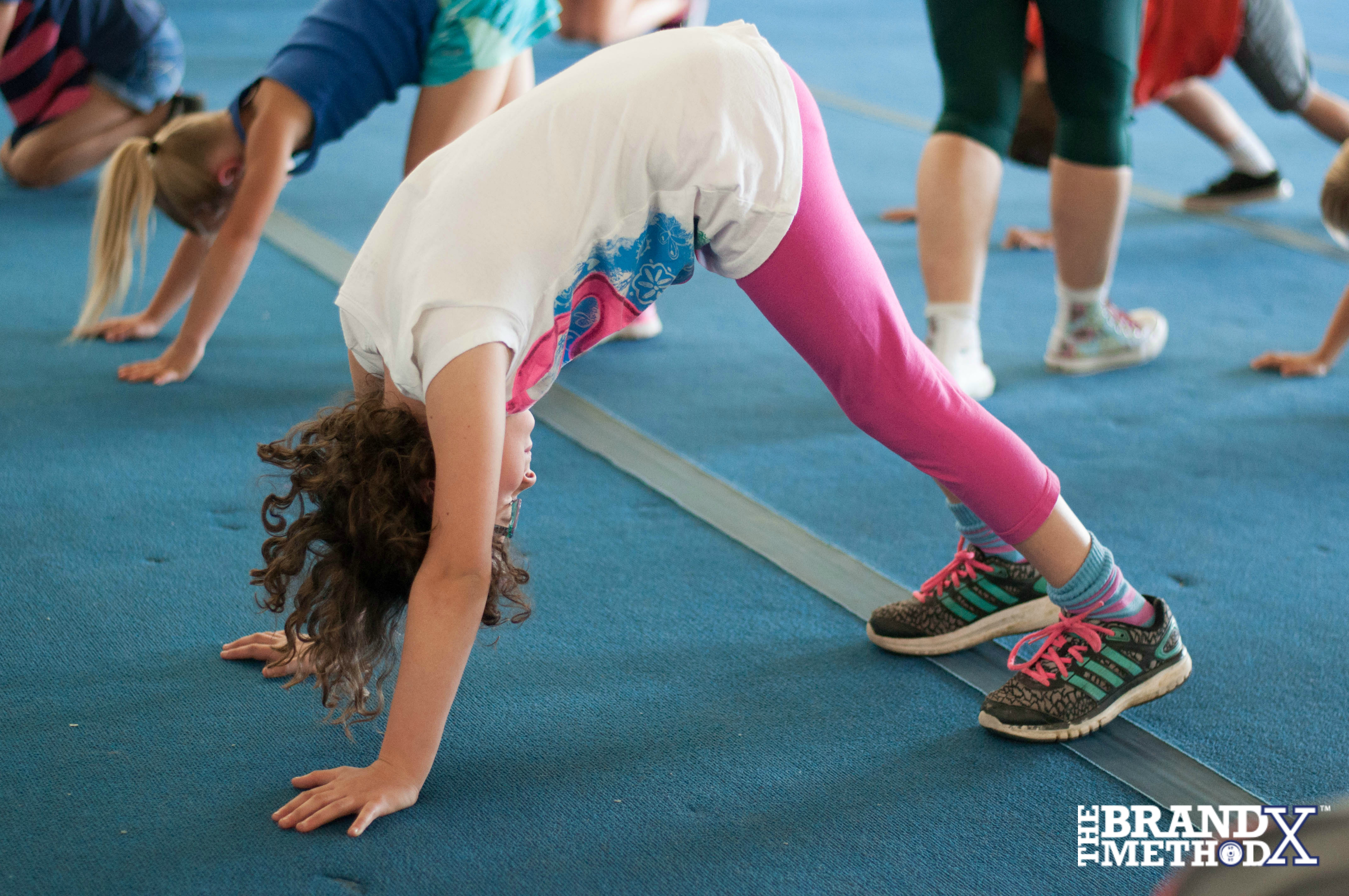 The Brand X Method Kids Workout – Explore/Express
PREPARE
MOVEMENT PREP
3:00-5:00
Inchworms across the work-play area
*Discuss how the Movement Skill "Strong Tree" applies to this movement. Hands and feet start and end near each other. Walk hands from feet out to full plank before moving feet forward back to hands prior to moving hands again.
GET READY:
Bottom of the Squat Dance Party – each child does a 20-30-second BOS dance while in front and facing the class and everyone follows along, mirroring the dance
PRACTICE
MOVEMENT PRACTICE
FOCUS:
Plank games using Movement Skill "Strong Tree on the Ground" and cross-body action, such as clap hands; both players use right hand, left hand, and handshakes, and participate in "pull the other player over" contests.
PLAY
WORK-PLAY
2x
4:00
10 broad jumps (review jump and land position and associated Movement Skills)
10 blocked squats
Roped 10-meter 10#-25# plate drags (coach will need to reset at each end and pre-stage one rope/plate set up for each child)
1:00
Practice rotational throws with dodgeballs
GAME:
Jumpy Checkers (see late June 2019 newsletter)