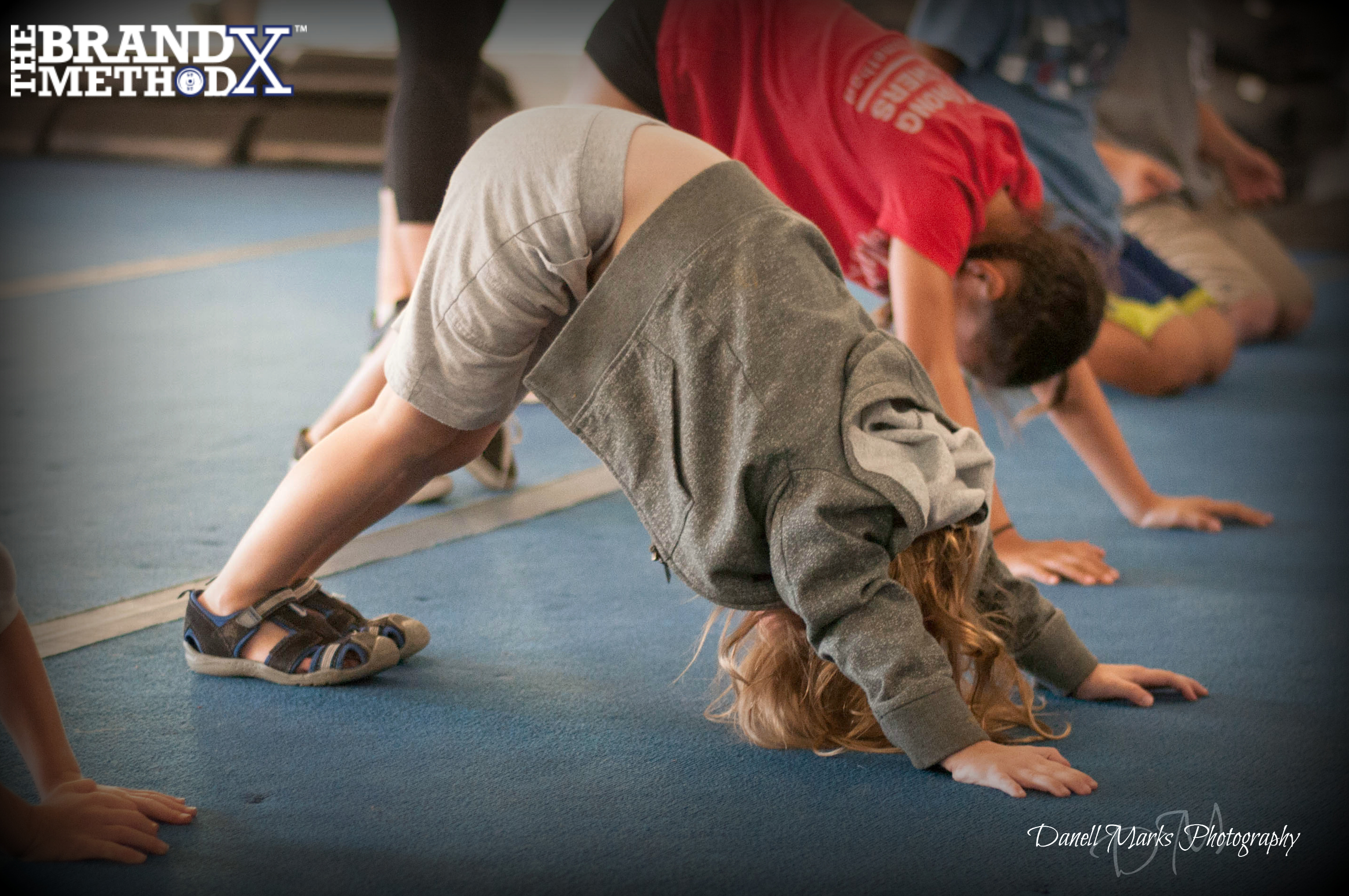 Monday, February 20, 2017
A Brand X Method™ Kids Workout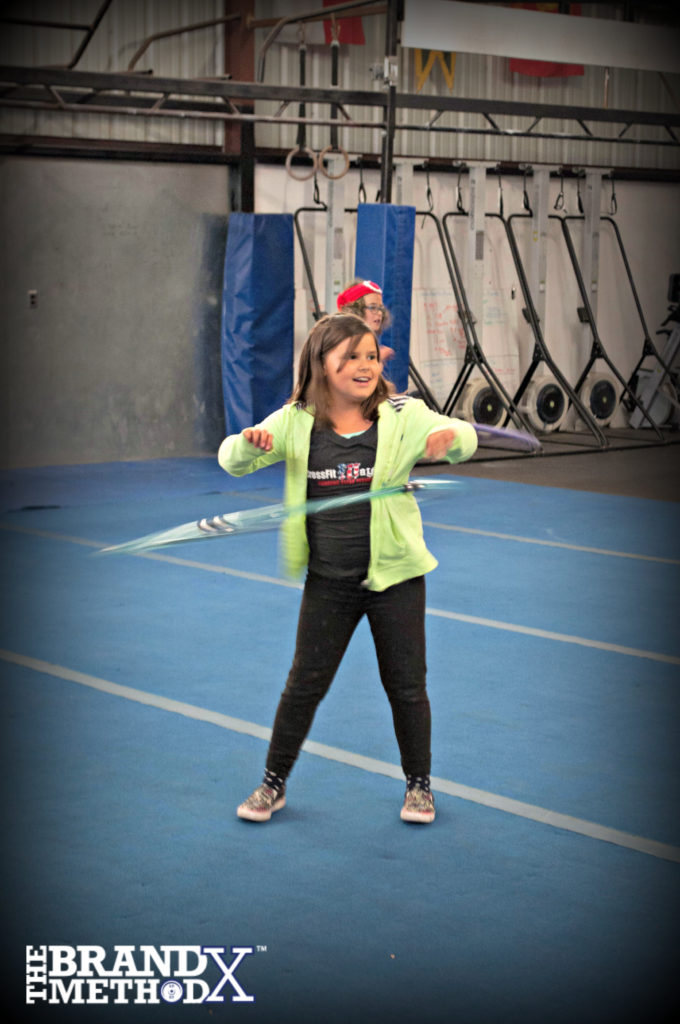 WARM-UP:
Hula hoop races – Set up two cones and one hula hoop 10 meters from each cone. Kids race to hoop, do 3 rotations and race back to line.
FOCUS:
Nutrition – treat tasting. Trainer brings a nutritious whole food snack to taste containing little or no added sugar or empty carbs – note check with parents regarding food allergies first.
GET READY:
1:00 – child's pose
1:00 – downward dog
CONDITIONING:
EMOM for 8:00-10:00
5  box squats
10 knees-to-elbows on floor or parallel bars
GAME:
Safe While Moving (using blocked squats at cones) – A traditional game of tag with trainer selecting the first player to be "It." All other players run from "It" to avoid being tagged through evasion or by doing up to 3 blocked squats at the cones. Players must leave the cones after 1-3 squats.