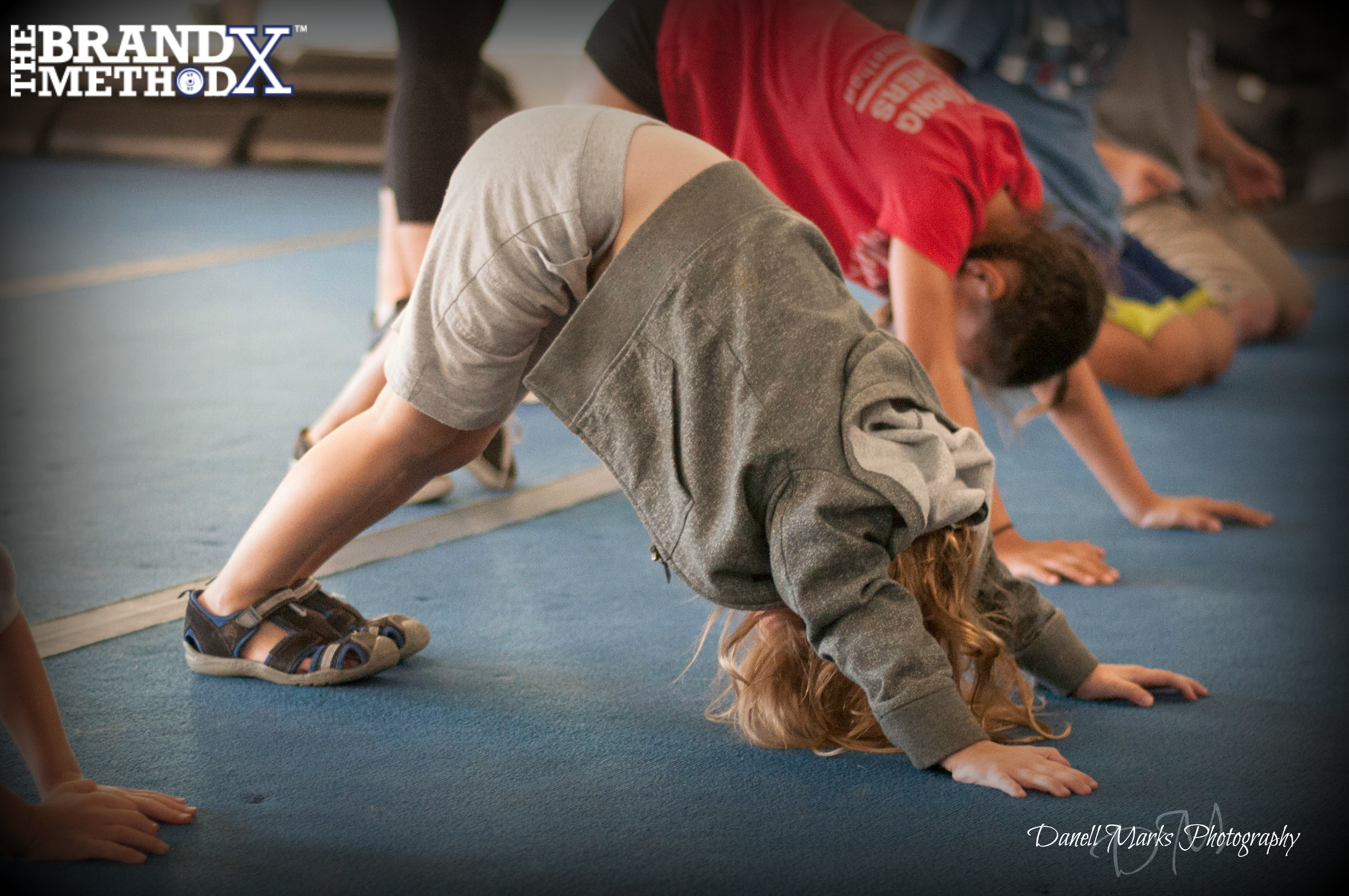 A Brand X Method™ Kids Workout
WARM-UP:
5x
50-meter sprint plus 10 toe touches
FOCUS:
Squat – practice hips back then kids squat over crash mat until they fall back; the key is holding on as long as possible without falling.
GET READY:
1:00 – down dog
1:00 – happy baby
CONDITIONING:
AMGMAP in 8:00
10-meter bear crawl
10 mountain climbers
10 jumping jacks
5 box squats w/calves against side of box
GAME:
Safe While Moving – A traditional game of tag with trainer selecting the first player to be "It." All other players run from "It" to avoid being tagged and can also do up to 3 box squats at any open box. Players must leave the box after 1-3 squats. Players may not be tagged while jumping or landing.