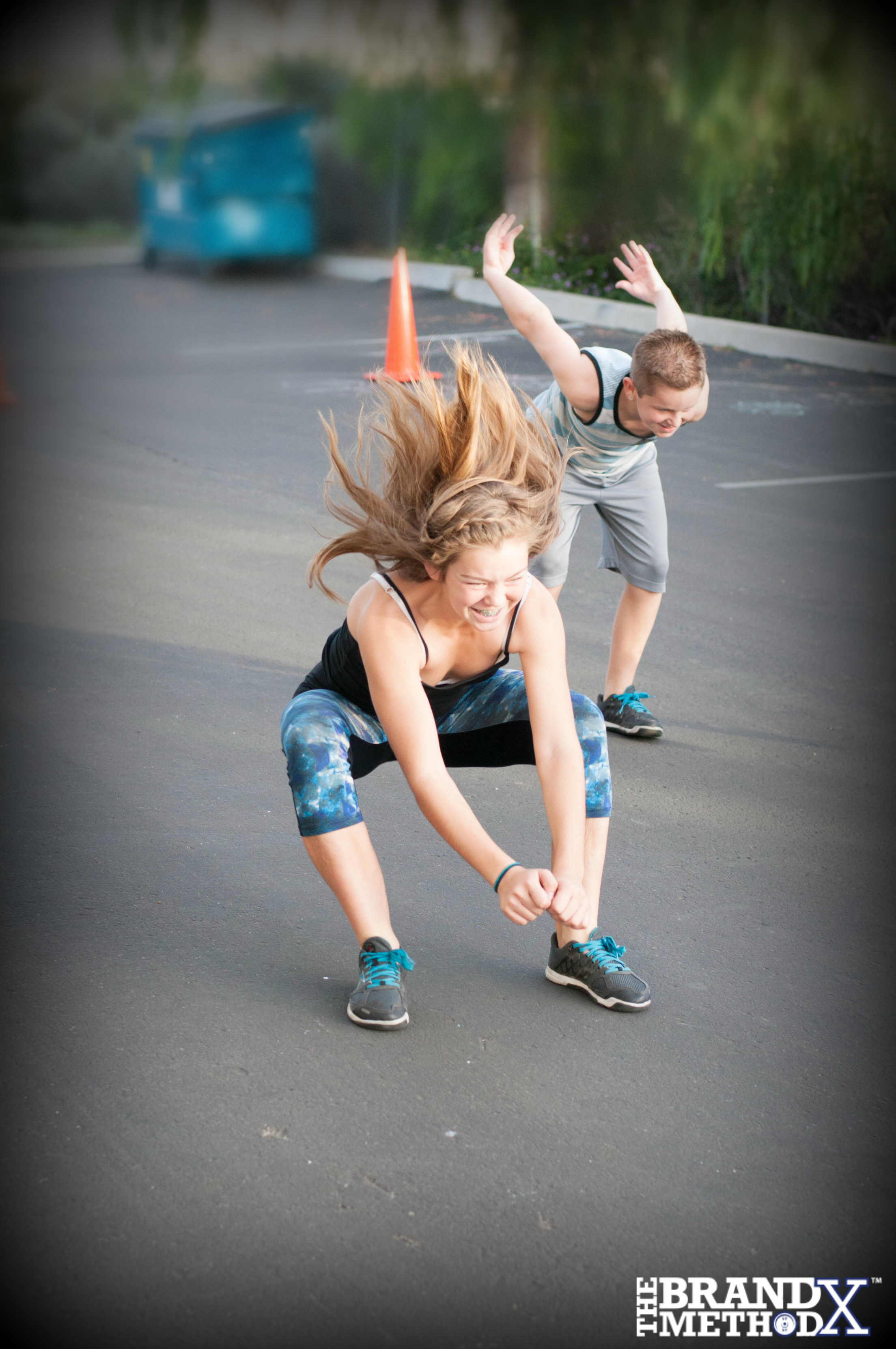 The Brand X Method Teen Workout – Excel
PREPARE
3x or 5:00 w/a partner
2 handstand kick-ups and hold
10-meter bear crawl
10 jumping jacks
10 one-legged, side-to-side hops over line each leg
50-meter high-knee skip => 50-meter back pedal
5:00 mobility
2x
10 inchworms
3 broad jumps
PRACTICE
10:00 practicing knee position and soft landing in box jump
PLAY
Baseline "The 150"
Record results
Prowler rope pull races –
Divide class into two teams. Give each team an appropriate weight on the prowler
*Teams form a line behind prowlers.
*Prowler are pushed to start position so that first person in line can grab rope and pull it back.
First person pulls prowler to him or her with rope then pushes prowler back to start position and runs to back of line. Second person goes.
3x barefoot
10 modified skaters
10 kettlebell passes
30-50 barefoot pogos
Accumulate 5:00 in the bottom of the squat
Child's pose
Athlete's choice