A Brand X Method™ Kids Workout
WARM-UP:
Chalk Line – let each child add to the line for 10 seconds. Have kids line up at the end and traverse down the line by side shuffling, high-knee skipping, broad jumping, lunging, etc.
FOCUS:
Kid President – teach rope climbs from floor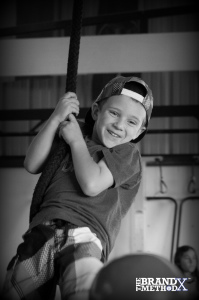 GET READY:
1:00 – wrist stretches on floor, first palms up, fingers pointing toward athlete, then palms down with elbow pits forward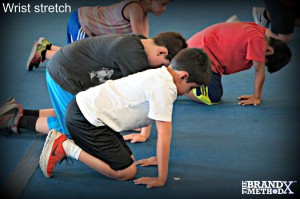 CONDITIONING:
AMRAP in 8:00
3 rope climbs from floor
5 blocked squats (feet together)
10 power ball (standing chest press with 4#-6# medicine ball while braced)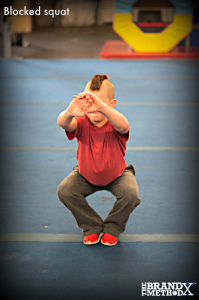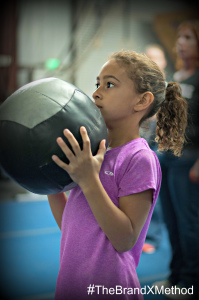 GAME:
Radioactive River
Team members place objects in the river and use them to cross radioactive river without falling in. All items must be picked up and must travel with the team, where the whole team must stand together before moving to the other side.
The team must then use the brigade method again to cross from one side to the other of the radioactive river, again without falling in. If any member of the team touches the river at any time, the whole team, including the equipment, must return to the start cone and begin again.
The first team to have all team members and equipment to the other side wins.
Photo Credit:
Danell Marks Photography- San Diego, Ca