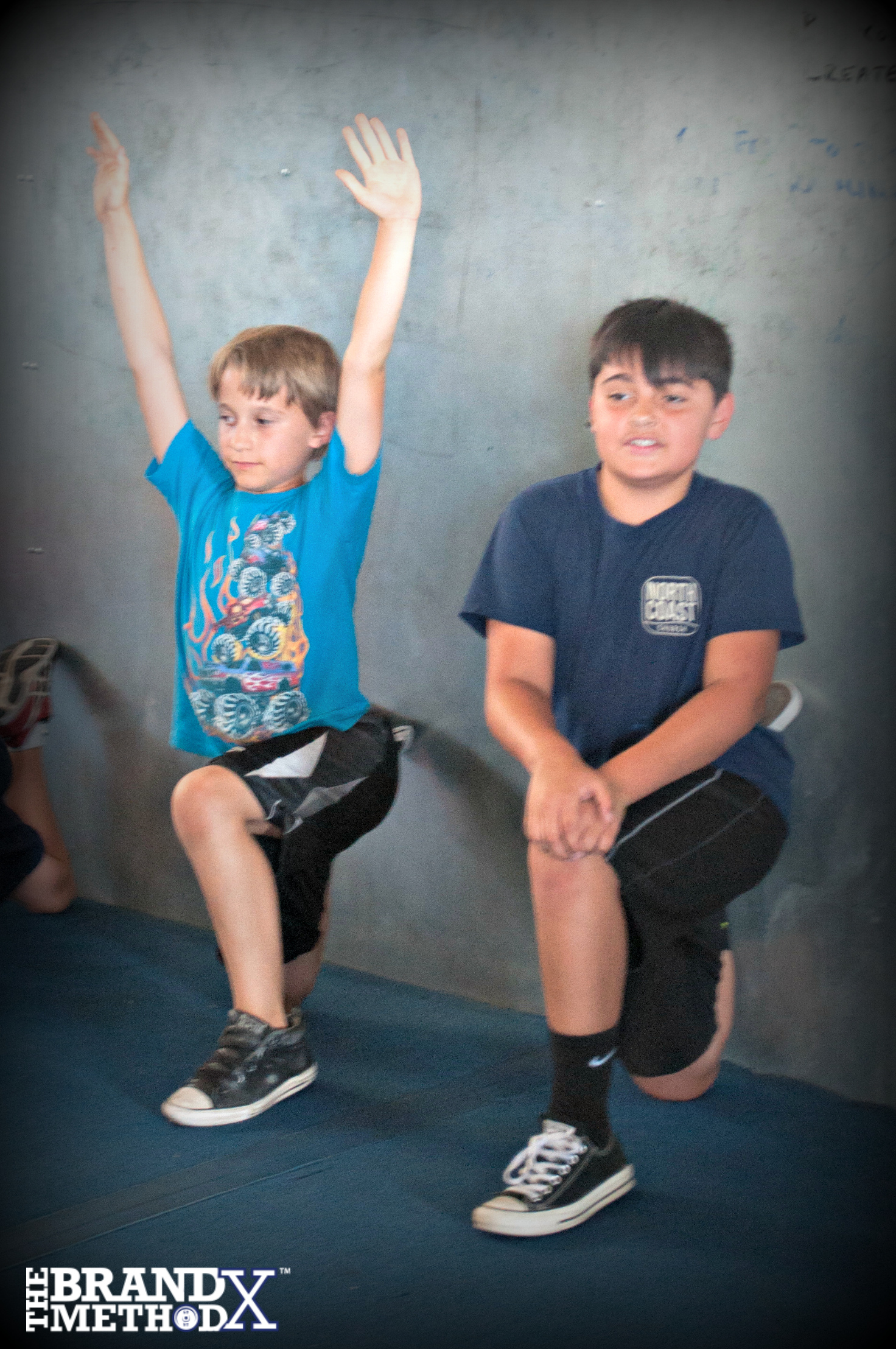 Brand X Kids monthly focus for August 2018
Foundational Movements – box squat (and press to thruster)
Accessory Movements – pogo, single-leg hop, ring row
Physical Literacy – language, grappling
Plane of Movement – transverse plane
A Brand X Method™ Kids Workout
WARM-UP:
Lifeguard Test – Hide lacrosse balls at opposite end of mat while kids lie face down with hands covering their eyes. When trainer says go, kids find and hand balls to coach.
FOCUS:
Bear crawl in a circle and hop up to do one-legged hops when trainer says go.
GET READY:
4:00 couch stretch
CONDITIONING:
2:00
5 box squats
5 jumping jacks
5 ring rows
1:00 rest
2:00
3 box squats
3 jumping jacks
3 ring rows
GAME:
Avoid the Bomb – One player carries a hula hoop horizontally. All others try to throw "bombs" (dodgeballs) in the hoop while "hooper" avoids the bombs.