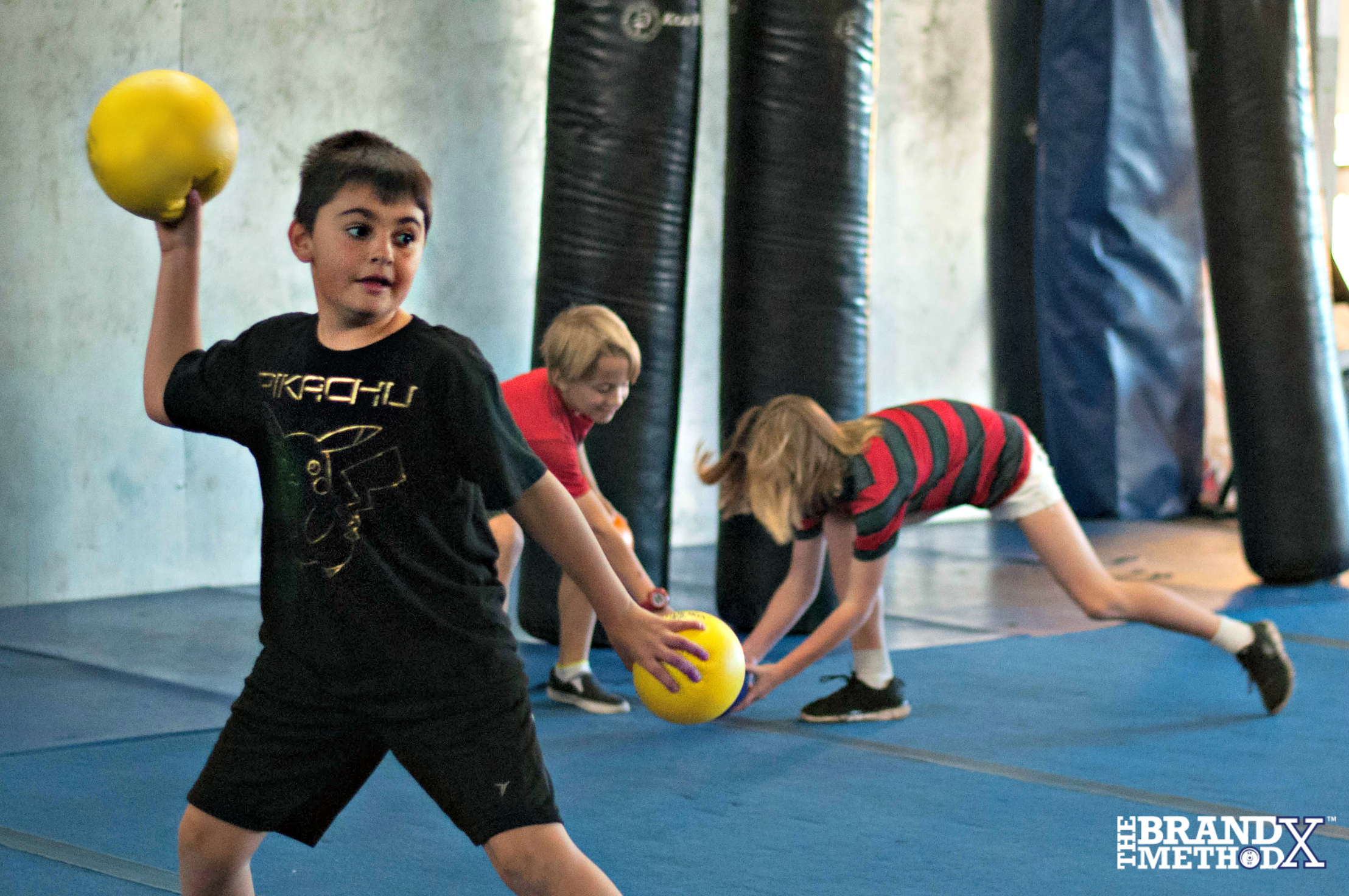 Prepare
For 5 minutes:
Dot drill x 5
Airplane taps x 5 each side Side shuffle 10 meters
Get Ready
Downward Dog 1 minute Bottom of the Squat 1 minute
Practice
Movement Practice
Odd object hurdles – any way over
Have kids practice getting over odd objects of varied shapes and heights, such as a padded weight bench, a stack of bumper plates, medicine balls, limbo stick, etc. Encourage unique solutions, discuss options choices and strategies. Objects can be laid out challenge course style, one after another for advanced movers.
Play
Work- Play
For 10-12 minutes
"Bear Crawl Box Wall"
Using jump boxes stacked laterally against each other, create a central wall of boxes dividing a work-play area. Kids line up along one one edge of the work play area and upon go are instructed to bear crawl to the wall and then get over the wall any way they want to and then bear crawl to the other side. Format from easiest to most challenging can be one crawl sequence with one minute rest after all kids finish, EMOM, last one standing or max consecutive crawls.
Game
Dodgeball using non dominant hand for throws.
5 grasshoppers if hit, then immediately back into the game.